Mercedes-Benz is busy testing a long-wheelbase version of its X-Class double-cab bakkie.
Picture credit: S. Baldauf/SB-Medien
The Mercedes-Benz X-Class hasn't been a stellar success by any stretch of the imagination, but Merc is attempting one more roll of the dice by introducing a long-wheelbase version. Spotted undergoing winter testing is this mule, which shows the new stretched area in a relatively undisguised body. We suspect that Mercedes-Benz will have reworked the suspension to cope with the additional load.
When it comes to market, we're expecting the same engines to power it. The first is the 4-cylinder 2.3 turbodiesel with 140 kW, with the second being a 190 kW / 550 Nm 3.0-litre turbodiesel V6. This flagship powertrain comes with a seven-speed automatic transmission and 4Matic all-wheel-drive system as standard.
As for a potential arrival, we think that Mercedes-Benz will showcase the newcomer at the 2020 Geneva Motor Show.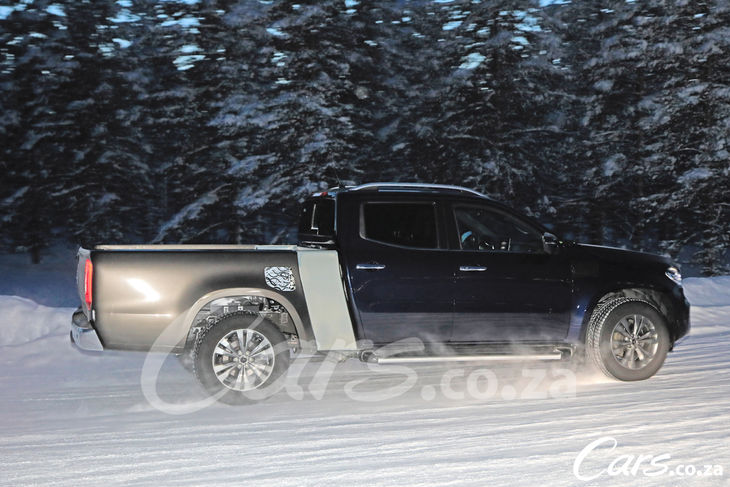 Further Reading
Mercedes-Benz X-Class Edition 1 Revealed
Maybach-inspired Mercedes-Benz X-Class Anyone?