Mercedes-Benz is currently developing its next-generation C-Class and the new forthcoming AMG C63 has been spied undergoing testing.
Picture credit: S. Baldauf/SB-Medien. We have paid for these photos and at the photographer's request, have watermarked them.​
The C-Class is a hugely important model for the Stuttgart-based firm and the current generation is also produced on local soil in East London. With BMW introducing it's hugely impressive G20 3 Series and Audi launching its revised A4, Mercedes-Benz has its work cut out to make the new C-Class better in every way.
We saw spy shots of the new C-Class undergoing testing earlier this year but this is the first time that range-topping AMG C63 has been captured in the wild. It's clear that this is a full-fat AMG C63 thanks to the presence of a quad-exhaust system, performance brakes and a more aggressively-distinguished front-end. It also looks like the AMG C63 will wear the Panamericana grille design to differentiate it from its lesser C-Class siblings. Also, note the new round rear taillight design.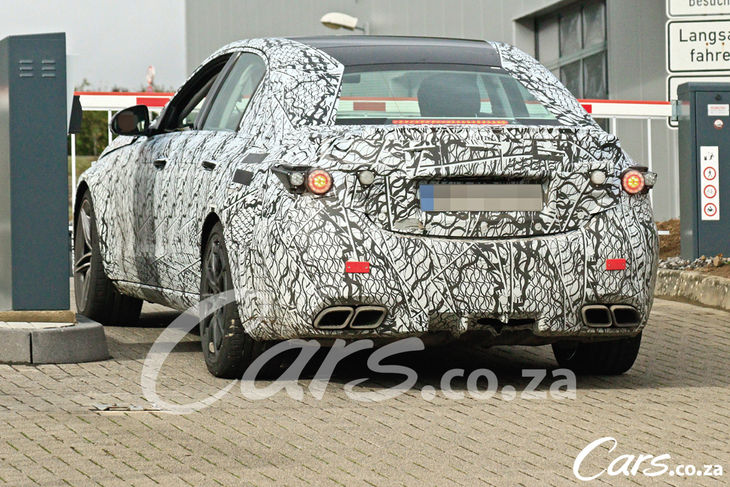 A hybrid AMG C63 is a possibility which might spell the end for the much-loved V8-powered C63.

As for the interior, the C63 will gain all the sporty bits from AMG while technology which was introduced on the new S-Class earlier this year is likely to feature in the new C-Class too. Expect the augmented reality head-up display to feature along with a vertically-orientated infotainment touchscreen and digital instrument cluster.
However, the big question regarding the new AMG C63 is what will power it? Previous reports have suggested that the familiar V6 and V8 engines will be discontinued in the C63 application and it's now likely that the V8 sledgehammer will be replaced with a hybrid powertrain comprising the 2.0-litre turbocharged engine from the AMG A45 S (with 310 kW and 500 Nm) and coupled with an electric motor which is expected to take outputs well above the 375 kW / 700 Nm currently on offer from the V8-powered AMG C63.

See what engines will be available for the new C-Class
If true, many AMG fans will find the above powertrain development to be unsatisfactory, but nothing is official just yet.
The new C-Class is expected to be revealed in 2021 as a 2022 model and the official reveal of the AMG C63 is expected to follow after.
We will keep you updated as soon as more details become available.
Buy a Mercedes-AMG C63 on Cars.co.za
Related Content
New Mercedes-Benz S-Class Revealed