Our German spy photographers have spotted a BMW X7 prototype undergoing testing and the Munich-based marque's new flagship SUV is due for introduction in 2018.
Picture credit: S. Baldauf/SB-Medien
BMW's new flagship X7 SUV is under development and when it finally hits the streets, it will rival the likes of the Mercedes-Benz GLS and Range Rover. The spy shots reveal a new body design for the X7, which will be markedly different to the next generation X5. The large front-end features a new bonnet design; the X7 is noticeably taller and longer than the X5. To accommodate a third row of seating the new X7 will be over 5.0 metres long.
Engines for the X7 have yet to be confirmed, but reports are suggesting 6-, 8-cylinder options as well as a plug-in hybrid version. As for luxury appointments, the X7 will be packed with useful technology and is expected to trump the BMW 7 Series in this regard, so you can expect awesome technological wizardry from the Munich-based firm.
We will keep you updated as more details become available.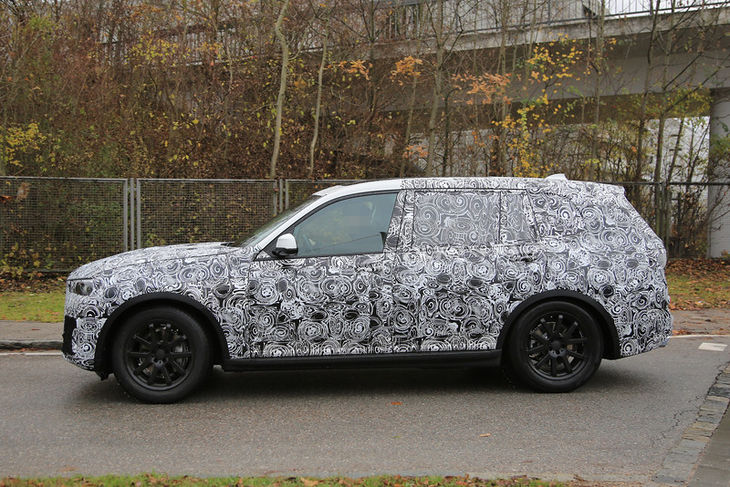 BMW X7 prototype - note the extended rear for additional seats. Picture credit: S. Baldauf/SB-Medien
Related content
Read a review of the BMW X5 here
See how brutal the BMW X6 M50d is
Interested in buying a BMW?