Porsche is putting the finishing touches on the latest version of the iconic 911 GT3 RS. Our spy photographers snapped the new one on the roads around the Nurburgring.
Picture credit: S. Baldauf/SB-Medien. We have paid for these photos and at the photographer's request, have watermarked them.​
The Porsche 911 GT3 RS is Stuttgart's offering to those who want a road-legal racecar. Just when you think the outgoing 991-generation GT3 RS couldn't get any more hardcore, these spy photos show the new model means business.
Look at the size of the rear wing, the massive air intakes in the front bonnet and front wheel case. Lurking over the rear axle is expected to be an upgraded version of the 4.0-litre naturally-aspirated flat-6 engine. In its current 991-gen form, it delivers 383 kW and 465 Nm, but this new model is expected to pack over 400 kW.
This new 992-generation GT3 RS is expected to be revealed by the end of 2020.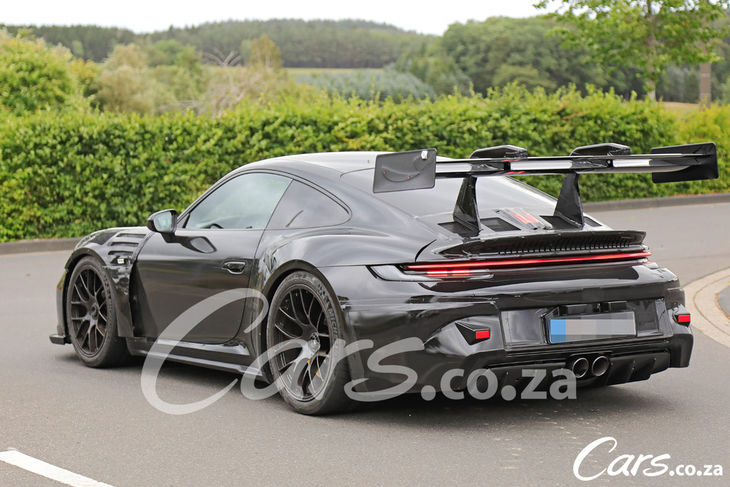 Look at the size of this wing!
Further Reading
Porsche 911 Turbo (2021) Specs & Price
Porsche 911 Targa (2020) Specs & Price
Porsche 911 GT3 RS Revealed [w/Video]