Our spy photographers in Europe have spotted a hardcore Mini Cooper prototype running around the Nurburgring. If rumours are to be believed, this will be the John Cooper Works GP - the most hardcore Mini to go on sale. Here's what we know so far.
You know Mini is planning a hardcore track derivative when the camouflage wrap on its prototype is iconic racing circuits. Look closely and you'll see what we mean. According to our spy photographers, what you see here is the 2020 Mini John Cooper Works GP whizzing around the Nurburgring. Note the massive rear wing!
When it comes to performance Mini products, there's quite a hierarchy. Cooper S and Cooper JCW are quick and agile, but when you're after true go-kart handling, you need to look at the Works GP editions. Previous iterations have been ballistic. Not only do they feature trick suspension and more power, but the car goes on an extreme diet, shedding its back seats and gaining a strut bar to help rigidity.
BMW Group confirmed there will be a new Mini John Cooper Works GP earlier in 2019. It's not going to be a run-of-the-mill offering either, as Mini will be building just 3 000 units. The big news is the engine. With a 4-cylinder turbocharged petrol setup, the output is claimed to sit at 220 kW - putting it right in the hotly-contested hatch segment. Mini is claiming this new John Cooper Works GP will be the fastest and most powerful Mini to reach the roads. We think Mini is tired of seeing the likes of the Honda Civic Type R, Renault Megane RS and so on running rampant, and the new GP will be taking them on. Don't be surprised to see a Nurburgring lap record attempt either. Expect to see the vehicle revealed before the end of 2019.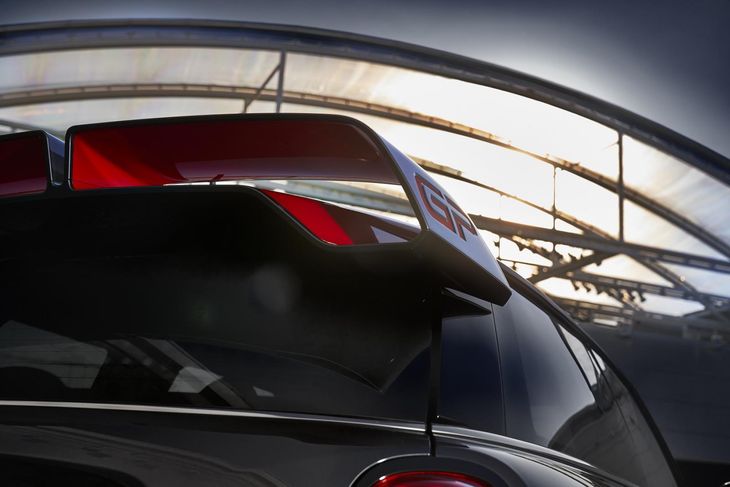 Mini teased us with this image in February 2019. The Mini John Cooper Works GP is coming!
Further Reading