The 2020 BMW M3 has been spotted testing again and this time, it's a step closer to production. Here's what we know so far.
Picture credit: S. Baldauf/SB-Medien
The iconic BMW M3 is arguably the Bavarian manufacturer's flagship performance car. Now in its 7th generation, the G20 M3 has yet to be officially revealed. Rumours suggest that an official reveal will happen around September this year, making a Frankfurt Motor Show debut likely.
What you're seeing here is a less camouflaged test mule out on the roads of Munich. The headlights and taillamps look production ready, as do the exhausts. We are expecting a sharp-looking rear diffuser too. Under the skin, we're expecting the same 3.0-litre twin-turbocharged 6-cylinder, but with substantial revisions. Power and torque will increase, and to be fair they'll need to jump substantially to match its rival from AMG. We reckon that around 350 kW should do it!
There's an interesting school of thought doing the rounds which suggest that the xDrive all-wheel-drive system (like the BMW M5) will make its debut in the all-new BMW M3. This will upset many purists, but there's also news of a potential entry-level "Pure" model which will feature rear-wheel drive and a manual gearbox.
Watch this space as the all-new BMW M3 is on its way.
Here's what our in-house artist reckons the new M3 could look like.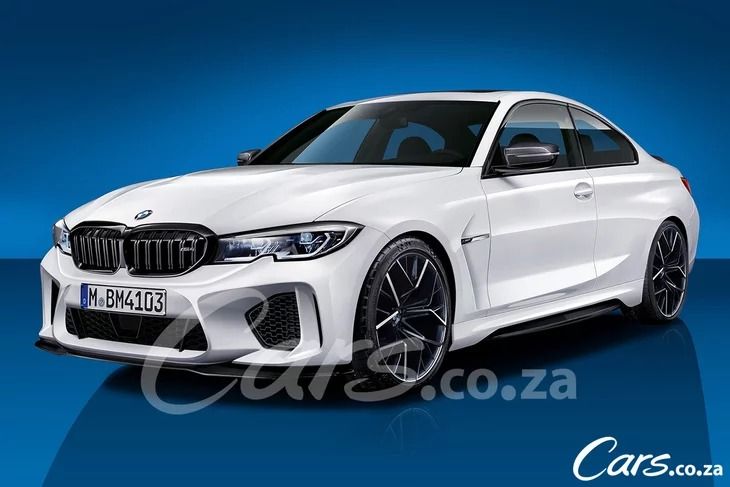 Render credit: Wayne Batty
Further Reading
The new BMW M340i: Your budget-friendly M3
Celebrating BMW M3 [with Easter Eggs & Videos]
Special-edition BMW M3s: The Ultimate List