Following a successful introduction year in South Africa, Shelby SA has not only moved into state-of-the-art new premises, but has also boosted its warranty offering, and continues to offer the latest hardware from the States.
The iconic Shelby nameplate officially arrived in South Africa last year and recently started operating from its new base in Malmesbury, on the outskirts of Cape Town. "Having launched in SA in July 2016, Shelby has had a very positive response," enthused Peter Lindenberg, CEO of Shelby SA. "There is no doubt that the strength of the Shelby brand makes it the foremost Mustang upgrade, and its history speaks for itself," he added.
The operation now boasts a state-of-the-art showroom and Mod Shop, with a Shelby American-trained head technician on hand to ensure that all work done in South Africa complies with Shelby's strict international standards. A key part of the Shelby appeal, of course, is that conversions are certified within the international Shelby registry. This keeps record of upgrades done to each vehicle, and is key to the current and future value of a vehicle. Furthermore, Shelby CSM chassis plates and numbers are affixed to official Shelby American vehicles.
Enhanced Peace of Mind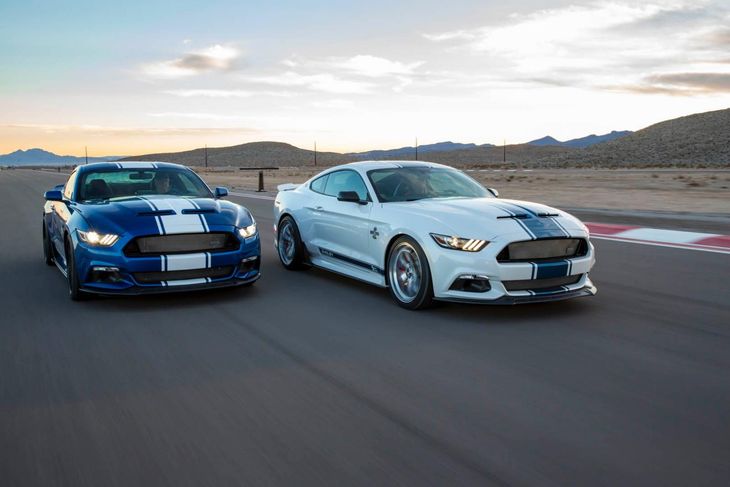 Local Shelby conversions are done under the watchful eye of a Shelby American technician. Comprehensive warranties are offered.
Although Shelby conversions can be extensive, owners are provided with plenty of peace-of-mind through Shelby warranties in addition to Ford warranties (where still applicable). Officially converted vehicles retain the standard Ford warranty (varies across different components), including the all-important drivetrain warranty on all models up to and including the 670hp engine modifications.
Once over the 670hp mark, however, the Ford warranty makes way for a 3-years/60 000 km drivetrain warranty which is administred through the Innovation Group via Shelby SA. Ford's warranty (excluding drivetrain) remains in place (varies across components). "Now that Ford have approved Shelby in SA, there is no doubt that this positive endorsement of the iconic brand will be the foundation of a very strong relationship between ourselves and Ford and with the Ford dealer body now effectively agents for Shelby, we expect to make major inroads in this market," Lindenberg added.
Product offering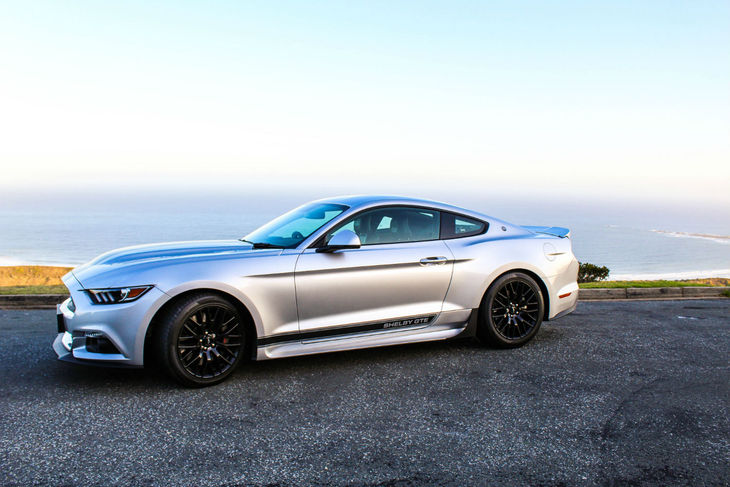 The Shelby GTE conversion is available on both the 2.3-litre EcoBoost and 5.0-litre V8 Mustangs.
At present there are 4 Shelby Mustang conversions available to South Africans. The line-up kicks off with the GTE, available on both 2.3-litre EcoBoost and 5.0-litre V8 models. This package includes a Shelby exhaust system and an extensive range of styling upgrades.
The GTE Plus sees the addition of a supercharger to the 5.0-litre V8 engine, boosting power to 670hp (approx. 500 kW). To put that number into context, keep in mind that the standard car's output is 306 kW!
Watch our video review of the Ford Mustang GT here.
The ultimate is arguably the Shelby Super Snake, which adds very wild body styling, interior upgrades, boosted performance and Wilwood front and rear brakes. A 750 hp (560 kW) supercharger upgrade is available as an option on this model and possibly a must for the full experience.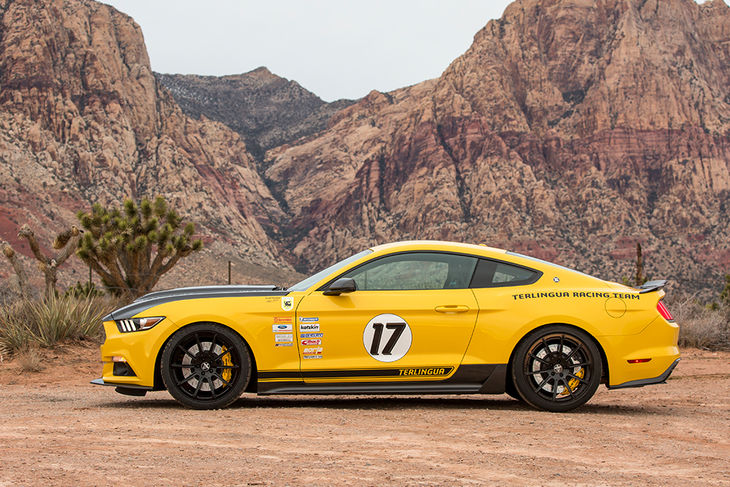 Only one example of the extremly rare Shelby Terlingua is still available in South Africa.
Finally, for one lucky customer-to-be, there is still a single Shelby Terlingua available in South Africa. Only 75 were made available world-wide and South Africa was allocated 5 of them. The Terlingua is Shelby's most track-focused vehicle and pays tribute to the Terlingua Racing Team that was victorious in the 1967 Trans Am Championship. The Terlingua has more than 600 kW at its disposal and features an adjustable Eibach suspension kit, Shelby Performance cooling pack, Brembo brakes, a short-ratio diff and a number of styling enhancements.
You may also be interested in;
Shelby muscles into South Africa (2016)
Updated Ford Mustang gets heartbeat start button
2018 Ford Mustang spotted, and it looks weird
Ford Mustang tops global sportscar sales
Shopping for a new / used Ford Mustang?