The SentiMETAL online store, the shop for Petrolheads, continues to expand its offering. Customers who buy 3 items or more now also automatically qualify for a 15% discount.
"The SentiMETAL store is currently having its best month on record," says project manager, Hannes Oosthuizen. "Our expanding line-up of scale model cars, carefully selected with the South African audience in mind, is doing particularly well," he adds.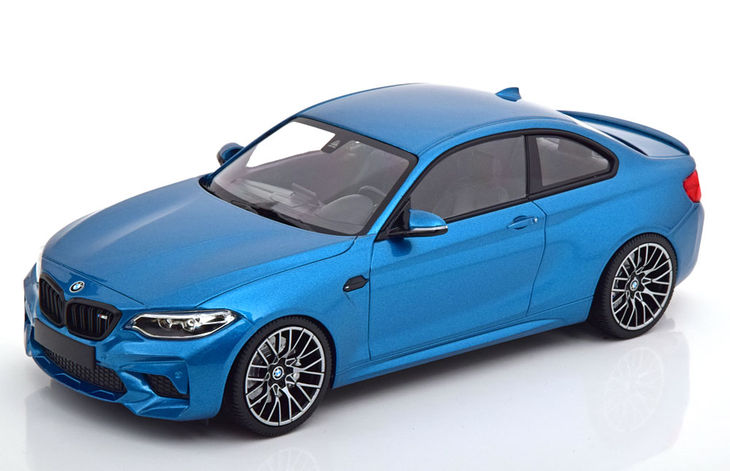 One of the most popular recent additions has been this 1:18 scale version of the BMW M2 Competition, by Minichamps.
Relatively new additions to the catalogue include the BMW M2 Competition and the Volkswagen Golf VR6 - real-world interest in these cars appears to be mirrored on the local scale model scene.
The Heritage Print series, focusing on uniquely South African cars, continues to perform well, too, with particularly the BMW 325iS "Gusheshe", Opel Kadett Superboss and Alfa Romeo GTV6 3.0 selling strongly. A new addition to the line-up is a striking print featuring the Opel Kadett 200t S.
"The store's best-seller," says Oosthuizen, "is, however, the BMW M3 Collection artwork." This giant piece features just about every iteration of the iconic M3, even one-offs and specials like the E30 and E92 bakkies. It sells for R450.
SentiMETAL store during the Lockdown Period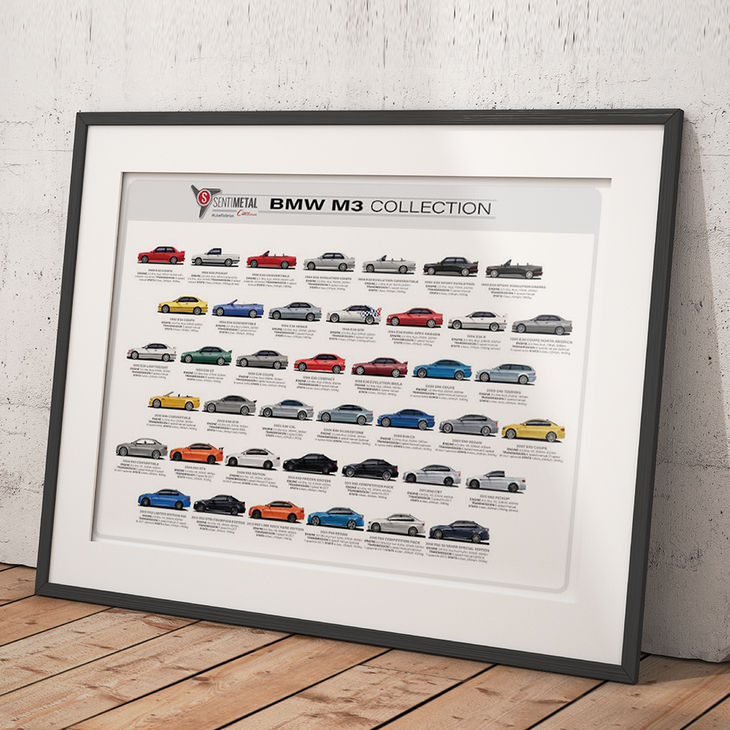 The store's top-seller is this magnificent A1-size print featuring 30 years of BMW M3s.
The SentiMETAL online store will still be taking orders during the lockdown period, but shipping is prohibited. "Customers should be aware that there will be a delay in getting their products to them, but at the same time must also be cognisant of the fact that we deal in limited-edition items," Oosthuizen says. "We are still seeing a significant number of orders being placed by customers who want to secure an item and not risk the possibilty of it being 'sold out' before the lockdown concludes."
To make use of the current 15% discount offer, go here.