SentiMETAL, Cars.co.za's car culture sub-brand continues to expand with the addition of a line-up of carefully selected scale model cars, a regularly updated blog, as well as a self-collect option for customers in Cape Town.
"South Africans are passionate about cars," says Hannes Oosthuizen, Cars.co.za's Consumer Experience Manager and SentiMETAL Project Head. "The rapid growth in the number of attendees to our 'Gatherings', as well as the number of people visiting the young brand's on-line shop are clear indications of a vibrant local car culture," he says.
In recent times Sentimetal.Shop has expanded significantly, offering a range of scale model cars, literature and apparel in addition to the Heritage Limited-Edition Print series. "We are very selective in which models and other items we offer on SentiMETAL, so we encourage fans to come back regularly as it will continue to expand as we find suitable products."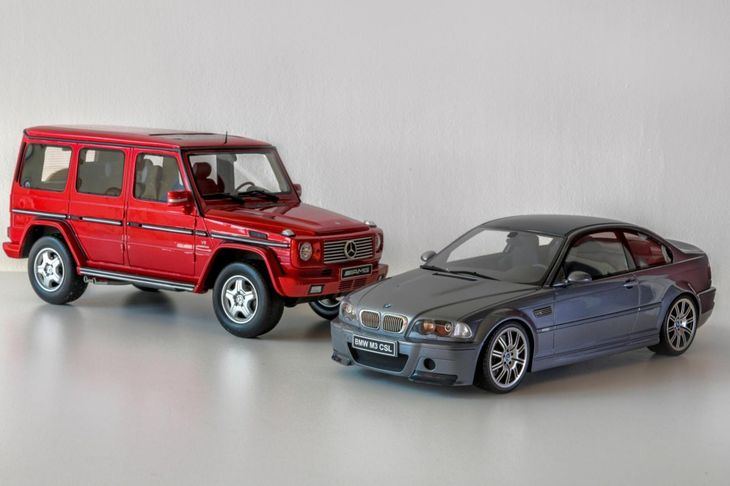 From the masters at Otto Mobile come these BMW M3 CSL and Mercedes-Benz G55 AMG 1:18 scale models.
One example is the addition of a stunningly detailed 1:18 scale OttoMobile model of a car loved by many South Africans, the BMW (E46) M3 CSL. "Land Rover items are also very popular," says Oosthuizen, "as are Mercedes-Benz-themed products."
"We are also continuously looking at ways to bring costs down for our customers, and we've made a number of changes on that front already, but the most recent and significant one is the addition of a self-collect shipping option for Cape Town customers." When this option is selected, there is no additional packaging or courier costs, as the customers will receive Cars.co.za's Cape Town office address details by e-mail, and can simply pick up their items when it suits them. "When visiting our office they're also welcome to view the other products on offer," says Oosthuizen.
A big driver of audience growth for SentiMETAL has been its blog, also hosted on the on-line shop. "We publish retro test drives, our video series, classic car news and updates on our events on this blog," says Oosthuizen, "and it's proven to be very popular." Fans can also subscribe to the SentiMETAL newsletter (go to Sentimetal.shop and scroll to the bottom) to receive their weekly dose of classic car news, video releases and event notifications.
You may also be interested in;
SentiMETAL launches new prints for Ford fans
BMW's awesome foursome: new SentiMETAL print
First SentiMETAL Gathering of the year scheduled for Sunday, February 16th