The luxury off-road capable SUV market is brutally competitive and boundlessly profitable. But its star achiever remains unheralded.
When you think R1-million luxury SUVs, you think Range Rover Vogue – certainly not Evoque. Nothing symbolises seven-figure SUV ownership aspiration quite like a Range Rover, yet in South Africa there is a luxury SUV which outsells the iconic British luxury off-roader. And no, it's not German.
Amongst the staggering volume of product transactions which place it atop the monthly sales charts, is a hidden gem of Toyota South Africa's success: a R1-million product, which does stupendously well, without anybody noticing. I'll relieve the narrative tension for you, we're referring to the Land Cruiser 200.
At R1.3-million it's the most expensive Toyota you can buy, the only one which lists in 7 figures, and there are months where they sell more of these than Subaru do vehicles – in total. So successful is the 'Cruiser 200 business that you'll never see a broadcast or digital advertising campaign for one. Demand is so strong and customer loyalty so unflinching, that Toyota merely orders them in and distributes its allocation of 200s amongst eager dealers – who always wish they can acquire more units.
Proving old school works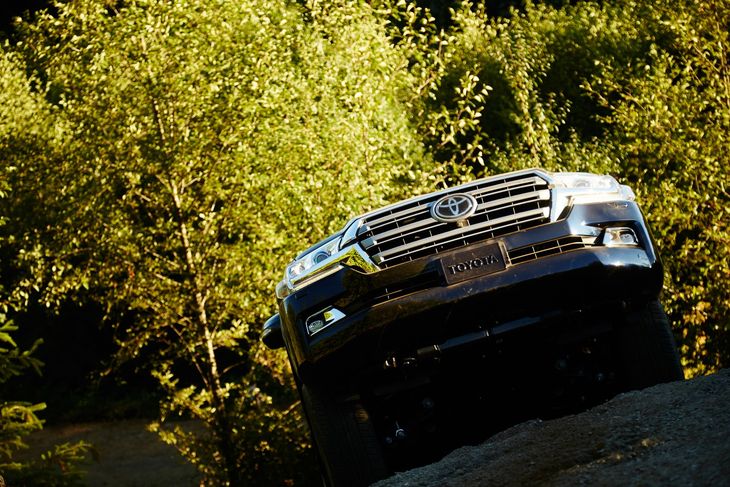 Land Cruiser 200 sales are booming in SA. Toyota is doing something right...
Theoretically, Land Cruiser 200 should be a failure. It competes in a terrifyingly competitive market segment – luxury SUVs – against a collection of rivals from the most esteemed German and British brands. Whereas all participants in the luxury SUV market recognise the 99% on-road user profile of customers, 'Cruiser 200's entire engineering philosophy is to get as far away from tar roads as possible. Evidence of this is the enormous Land Cruiser's platform: it's built on a steel ladder frame chassis in a market where all rivals (bar the Geländewagen (G-Class), if you wish to be pedantic) are unibody designs.
We tolerate ladder frame bakkies because they offer 1000 kg load capacity, somewhat justifying the body-roll and cabin packaging discomfort of this "ox-wagon" engineering – but a R1-million luxury ladder frame SUV? It's a most curious thing, Toyota's super-Cruiser. The body-on-frame build might be archaic, but there is infotainment everything, leather seating for 7 occupants and surround view cameras that will not only help you manoeuvre it without damaging the ecology (or your no-claims insurance bonus), but can also scan the immediate terrain ahead, enabling drivers to evaluate surface changes off-road.
Despite the absence of air-suspension, military vehicle dimensions (it's only 50 mm short of 5-metres long) and comparatively ponderous on-road handling, compared to a Range Rover or Mercedes GLS (for example), Toyota manages to sell nearly 100 of these SUVs each month. Effectively double the number of Range Rover Vogues that Land Rover does, or Cayennes Porsche manages to home every 4 weeks in South Africa. And those are all brands with cachet; they retail luxury SUVs that offer impeccable road manners and – arguably – greater design appeal and superior technology.
How does Toyota do it? You could argue that the rampant popularity of SUVs is a tide that has raised the market share of all luxury off-roaders, but the 'Cruiser 200's size and ponderous on-road performance mitigate its appeal among rivals that are notably more athletic and agile. The secret to 200's success is a legacy.
Dominating the market without marketing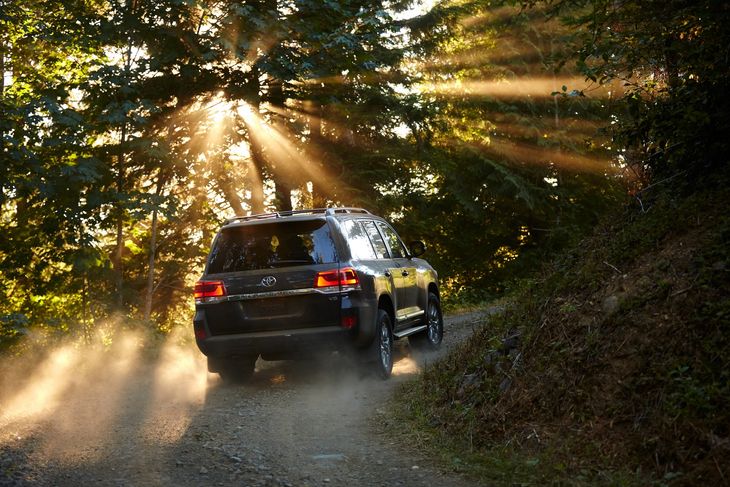 The Land Cruiser's legacy continues to drive demand despite it being surrounded by more modern and athletic luxury SUVs.
People who buy into the 2 740 kg Toyota idea each month are mostly return customers and, more pointedly, individuals who live and work in places other brands like us to imagine their SUVs can go – but hope they never do. Farmers and wildlife ranchers, mostly. Or urban business owners who have a proper mountain getaway. This is the 'Cruiser 200's unique appeal and formula for success in South Africa: it's a luxury SUV that works everywhere – all of the time.
Any unibody SUV rival will inarguably be the more rewarding drive from Joburg to the Lowveld, along those famed Mpumalanga mountain passes, but after 200 000 km of gravel roads, those high-frequency vibrations will compromise the cabin component integrity of a monocoque vehicle, manifesting as incurable squeaks and creaks. By contrast, Land Cruiser 200s retain nearly unbelievable residual values, even with ridiculous mileages; a 'Cruiser 200 with 300 000 km is regarded as a good buy. You try and sell a German luxury SUV at similar mileage…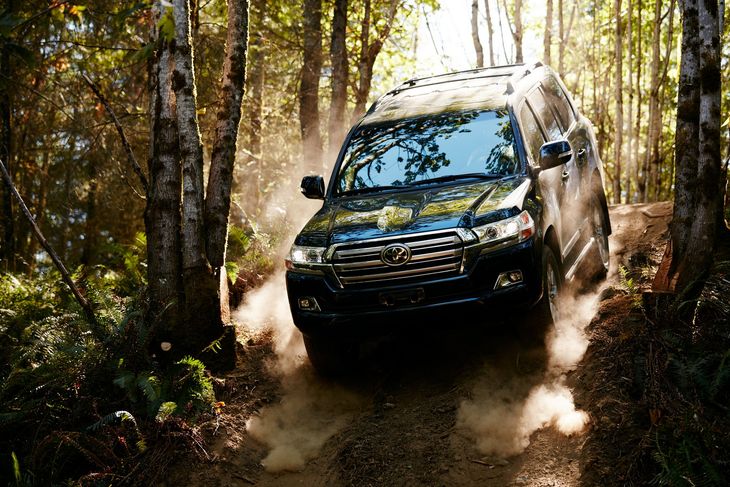 Strong and robust, the Land Cruiser 200 can go anywhere and do anything its owner commands. Good dog...
In a segment where the promise of profit margins are enticing, Toyota's endured remarkable success by remaining true to South Africa's unique SUV customer profile. In many global markets where you can buy Range Rover, Cayenne, GLS, Touareg and the like off a dealer floor, the 'Cruiser 200 is a special-order vehicle. But in South Africa, it's the white knight. It's even more telling that Land-Cruiser 200's Lexus twin, LX570, is that brand's best-selling vehicle in South Africa.
Geography empowers the 'Cruiser 200's reputation in Africa, the tremendous distances and testing terrain allowing owners to access its tremendous off-road ability, which makes the on-road driving sacrifice entirely tolerable. I've met female 'Cruiser 200 owners, who don't hesitate to take the family on vacation through Botswana, Namibia or Mozambique during South Africa's winter school vacation, unbothered by the risk of immobility. This is the pivotal appeal of Toyota's product: it's proven. There is no risk of perception creating unreasonable expectation.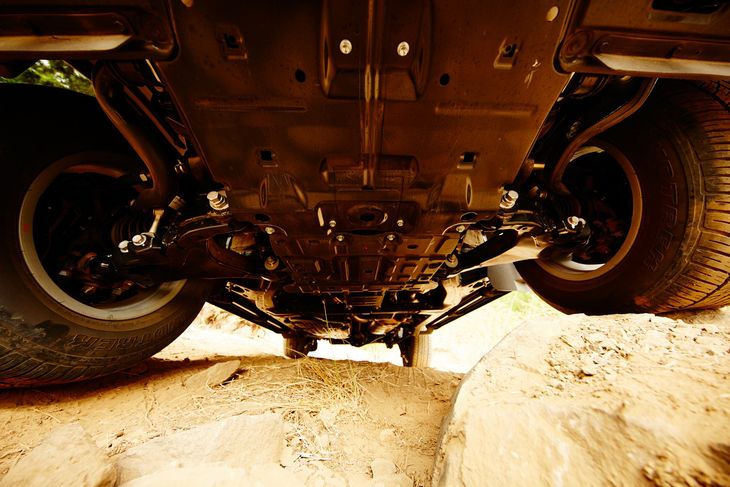 The proof is in the pudding and the Land Cruiser 200 remains an honest and capable luxury SUV.
As purchasing propositions, Luxury SUVs require inevitable compromises. They're built for autobahn speeds, which require 250 kph ZR rated tyres that are generally unsuited to gravel travel, rock crawling and dune driving. The Land Cruiser pretends to be no such thing. It's fundamentally an off-roader, with sufficient space for all the safari gear and plug-in refrigeration, and one which doesn't compromise on luxury features such as heated memory seats and wireless charging. As Land Rover, Mercedes-Benz, Porsche and Volkswagen battle each other for market share in the luxury SUV market with quicker 0-100 kph times and greater electronics sophistication, Toyota's quietly been dominating, without fanfare or aggressive marketing.
The Land Cruiser 200 is an endearing South African story. Considered outdated and outclassed in most other markets, it's respected and revered over here. The reason is simple: for those individuals with adequate disposable income, time is money, and there's no time to have an air-suspension leak or inflation failure 300 km from the nearest town. Or suffer overly complicated electronics going awry.
The Toyota's off-road stability is guaranteed by the four-wheeled balance of its KDSS system, which operates a mechanically controlled hydraulic circuit to provide counter-balancing pressure at each corner of the car, ensuring it remains stable, and traction optimal, when you're crawling over stuff. A luxury SUV with low-range and ladder-frame chassis might be bizarre to almost anyone else, but in South Africa, it's the perfect solution.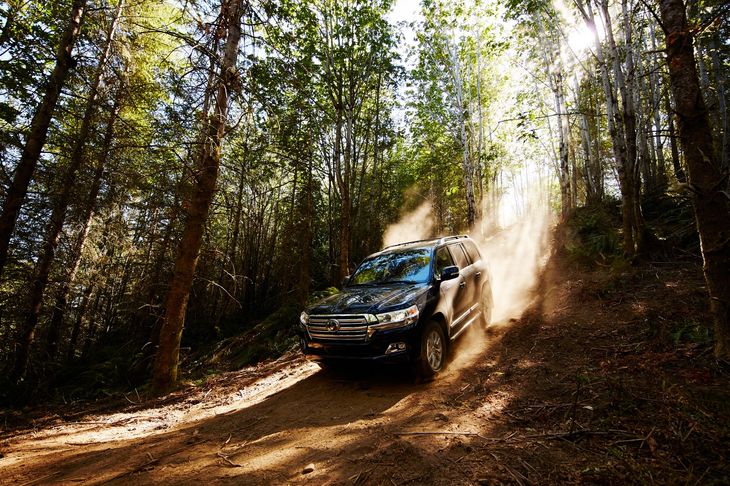 When it comes to off-roading, is there anything you can't do in a Land Cruiser 200? We think not...
Old-school 4x4 values with contemporary luxury trim and cabin convenience features, you'd never imagine it to work in a world that's gone performance SUV mad, but it's the reason the Land Cruiser 200 has no rival. Toyota sold 94 of these behemoth SUVs last month, that's 80% more R1-million SUVs than Land Rover did with Range Rover, and we're being generous by including the Sport numbers there. If it was only measured in Vogues, Toyota's superiority is 680%. Evidence to the fact, that Toyota can dominate the South African spectrum like no other, from R150k city cars to R1.3-million SUVs.
*Without low-range gearing or optional locking differentials, we've left BMW's X5 out of our equation.
Related content:
Land Rover Discovery goes hardcore with SVX
Land Rover Discovery (2017) Launch Review
2016 Toyota Land Cruiser Revealed
Most Wanted Premium SUVs in South Africa
Looking for a used Land Cruiser?