Some of the rarest and most valuable cars in South Africa will battle it out for the silverware during this coming weekend's Concours South Africa, and we'll be there.
The glamorous event will again take place in the beautiful parklands of Johannesburg's upmarket Steyn City lifestyle resort, and you can expect to see anything from pre-war vintage cars (such as an Oldsmobile Curved Dash) to modern supercars (like the Pagani Huayra and McLaren Senna) at this high-profile event. You'll also see our very own Opel Kadett Superboss vying for the title.
It's important to note that tickets are not for sale on the days of the event – if you are interested in attending, then visit www.concourssouthafrica.com
"Pre-book your attendance as tickets will not be available for sale at Steyn City on the day," says organiser Paul Kennard. "This is an exclusive event for those who appreciate the finer things in life".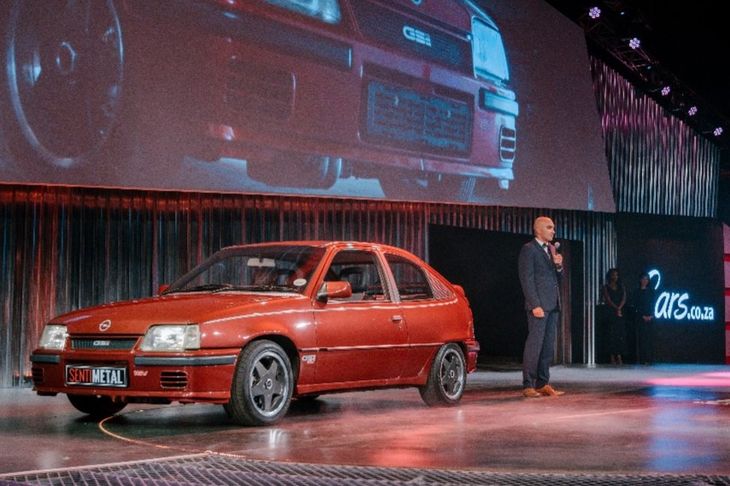 Our very own Opel Kadett 2.0 GSi Superboss will be competing at this year's Concours South Africa.
The fun starts on Friday at midday when 120 classic and supercars will be moving into their "arena", a dedicated 8-hectare site where the coveted "Best of Show" will be judged. Friday evening sees motorsport legends Graham Duxbury and Basil Green's induction into the South African Hall of Fame. This gala event follows last year's Concours South Africa-hosted induction ceremony where Rory Byrne, Michael Schumacher's seven-time championship-winning Formula 1 designer, was inducted at Steyn City.
On Satuary the iToo Classics-sponsored judging panel, which comprises 8 of the continent's foremost classic car afficionados, starts judging the various cars present. It's all about originality and provenance, says the organisers.
The final showdown happens on Sunday when the top 10 cars will be assessed by all eight discerning judges. Last year Zia Wort drove away with the top prize in her Ferrari 328 GTS. Who will it be this year?
Interested in buying some petrolheaded limited edition art or apparel, then head to the SentiMETAL store, here.
We certainly have high hopes for our own entrant, the first car to be included in the SentiMETAL South African specials collection, a 1992 Opel Kadett 2.0 GSi "S", or better known as a Superboss. The result of a nuts-and-bolts restoration by none other than local Superboss master Werner Meyer, our car is in the final stages of preparation by the experts at Black Pearl Master Detailing.
Full details from Sabrina Morris on 082 902 6244 or via sabrina@eventoptions.co.za . Here's another tip... dress to impress! There is also a prize for the best-dressed lady.
You may also be interested in;
2018 Concours South Africa Mega Gallery
The SentiMETAL shop introduces Limited Edition SA Specials Poster