Rolls-Royce recently launched its new Phantom in South Africa. More than ever before, the levels of personalisation and luxury on offer in the Phantom appear to shift the iconic machine out from the realm of the "mere" automobile, into that of the luxury timepiece.
While the new Phantom is powered by a massively powerful 6.75L twin-turbo V12 engine and boasts such high-tech features as a satellite-aided transmission and rear-wheel steering, advanced tech, power outputs and acceleration figures are rarely discussed when it comes to the Phantom. One gets the sense that this kind of "pub-talk" is simply not relevant for prospective buyers of the newcomer. And neither is the price... "Don't even ask," said the Rolls-Royce representative. He then quickly added that South Africa's first-year allocation of Phantoms are already spoken for.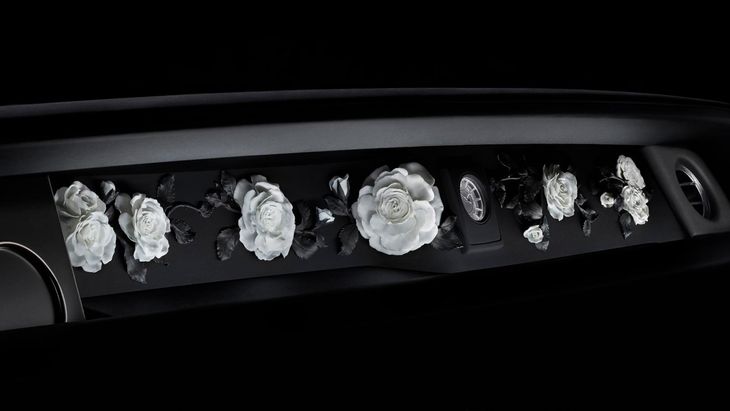 Spanning nearly the full width of the Phantom facia is "The Gallery", which can be individually specified with unique art by buyers.
But what Rolls-Royce does like discussing when it comes to the Phantom is the level of personalisation on offer. "Phantom is the epitome of effortless style, an historical nameplate that occupies its very individual space in the luxury constellation", said Marek Letowt, General Manager of Rolls-Royce Motor Sandton at the unveil. He continued: "Every one of our customers – each a connoisseur of true luxury – asks for something even more individual and unique, and we are proud to present new Phantom as a modern yet timeless masterpiece which allows you to make your motor car truly as unique as your fingerprint."
The most eye-catching piece of design is called "The Gallery". When speccing their new Phantom, owners will be able to commission an individual work of art that spans the width of the dashboard and sits behind a single pane of hermetically sealed glass. Have a look at the video to witness the staggering attention to detail that goes into a Phantom interior.
You may also be interested in;
Rolls-Royce shows Vision Next 100 concept
Rolls-Royce Cullinan spy shots (new SUV)
Rolls-Royce Ghost Black Badge first drive
Rolls-Royce Ghost Series II video review
Looking to buy a new / used Rolls-Royce?