By confirming that its Romanian subsidiary Dacia will launch what is claimed to be "Europe's most affordable EV" next year, Renault seems ideally positioned to be the first car brand to launch an affordable (if not quite budget-oriented) EV worldwide... and it's not inconceivable that South Africa might form part of the French firm's product rollout plan.
Last month, we reported that Dacia had showcased its Spring Electric Concept, which previews the brand's first all-electric model. Based on the same CMF-A platform as the Kwid budget car offered in South Africa (and looking very similar to its Indian-made French cousin, it must be said), the Spring Electric Concept is essentially a rebadged version of the Renault K-ZE, which is pictured below; it's already available in the Chinese market.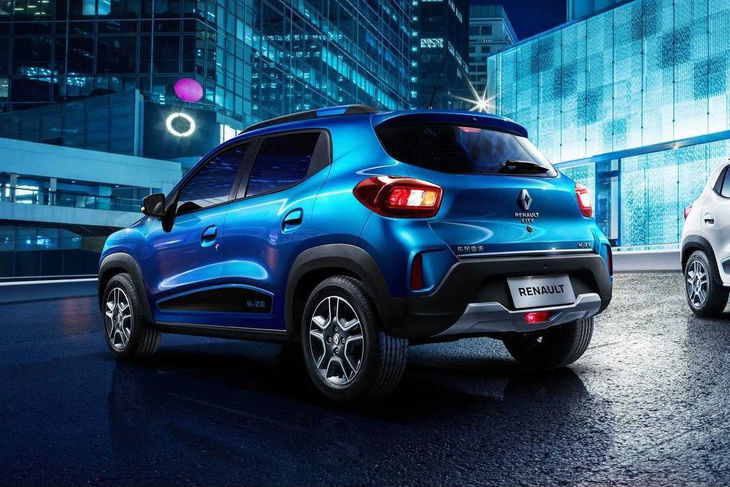 Apart from the absence of a tailpipe, the K-ZE looks like an ordinary crossover-flavoured top-of-the-range Kwid derivative.
Apart from confirming the 2021 European production date, Mihai Bordeanu, Dacia's global marketing boss, recently told Auto Express that the Dacia EV will satisfy customers, but also be economically viable: "Our aim is to be the best value-for-money brand and we'll do (that) with every model we launch."
Given that Renault has offered its Zoe and Twizzy pure-electric cars (as well as a couple of electric-powered commercial vehicles) for some time, it's not surprising that the French marque would next look to Europe, as well as developing markets – such as India and South Africa – to introduce the K-ZE (or whatever the product will be called outside of China).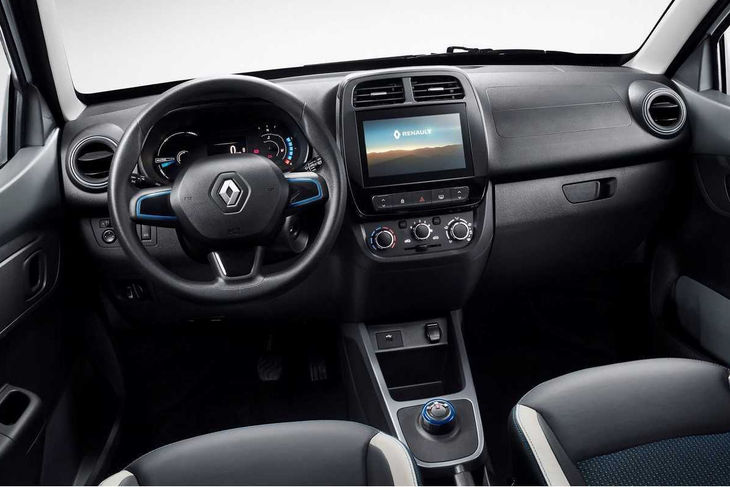 The K-ZE's interior will be instantly familiar to Kwid owners; note the blue-accented drive-select knob on the centre console.
Renault recently exhibited the Kwid's all-electric sibling at the Auto Expo 2020 in India and, according to reports, the K-ZE could be introduced in that market (where the Kwid derivatives in South Africa are sourced from, remember) as soon as 2022. Could South Africa be a target market for the budget EV as well? After all, Dacia's Sandero and Duster are already offered in South Africa (as Renault models), but even if the European version of the EV is not suitable for Mzansi, the Indian-spec Renault might be...
Powered a 32 kW/125 Nm electric motor mated with a 26.8-kWh battery, the K-ZE is said to have a top speed of 105 kph and an optimal claimed range of 270 km (NEDC, which is still in use in China) or 200 km (WLTP, as per the new European standard) from a full charge. There is also a fast-charge option that can charge the batteries up to 80% capacity in 30 minutes; when charged from a conventional outlet, the Renault's power pack can take up 4 hours to charge completely.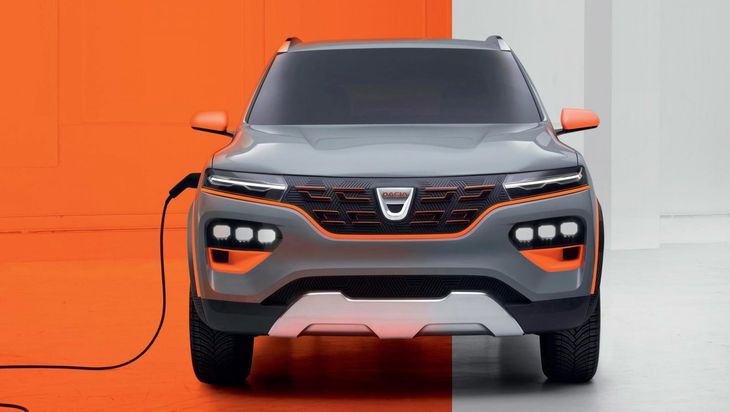 The production version of the Dacia Spring Electric Concept won't look this futuristic, but it should look smarter than the K-ZE.
Although the production version of the Dacia EV won't be nearly as funky or stylised as the Spring Electric Concept, AutoExpress expects that the model will at least feature a different grille, as well as head- and tail-lamp designs to the K-ZE. What is clear, however, is that it will be produced in right-hand-drive guise for the first time (so that the newcomer can be offered in the United Kingdom).
"The priority needs to be around the essentials… and proven technology. Dacia looks to Groupe Renault's proven technology and we have many things to choose, but Dacia is a tech follower and takes what is proven and works perfectly," Bordeanu said.
Given the recent unveiling of the all-electric New Fiat 500, the wider rollout of the Mini Electric (including to South Africa, we understand) and the existence of products such as the Honda e and Skoda Citigo-e iV, it seems that automotive manufacturers are now determined to expand their EV product lines to include volume market segments and not just in developed markets, either.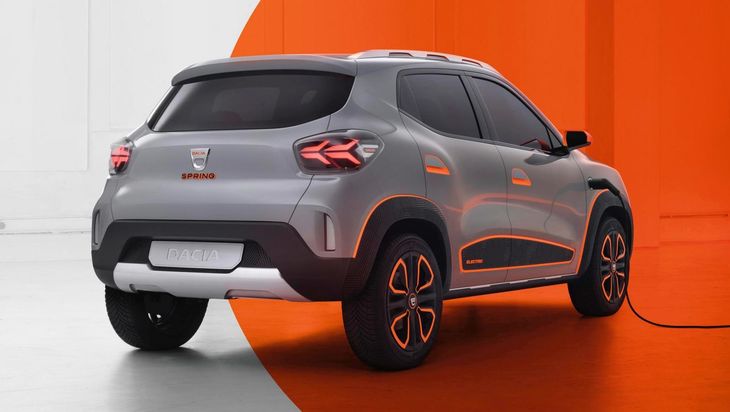 It remains to be seen if the K-ZE's powertrain will be offered in Europe unchanged, but a safety spec upgrade would be required.
Volkswagen, which is conducting an EV rollout programme in South Africa with a fleet of eGolfs, which will ultimately culminate in the local launch of the ID.3, is said to be planning an electric city car (it might be called the ID.1) built on the highly-scalable MEB platform that underpins the aforementioned EV.
All that remains to be seen is whether the K-ZE's 26.8-kW battery will be deemed sufficient for the European market (at least range-wise); Dacia may well upgrade the K-ZE's powertrain before bringing the roadgoing Spring Electric Concept to market. Also consider that although the Chinese model has electric windows, aircon and an 8-inch touchscreen as standard (among other features), it doesn't feature ESP and side airbags, which are fitted to the overwhelming majority of European passenger vehicles.
It's worth noting, however, that when the K-ZE (or whatever Renault decides to call its budget EV on the subcontinent) arrives in India, it won't be that market's first small EV. That honour already belongs to the Mahindra eKUV100, an electrified version of the revised budget car model that was launched in South Africa back in 2018… Could the diminutive Mahindra be in the frame for a local release too and some point in the future? Time will tell.
Related content:
EV Apocalypse is Closer Than You Think
Renault Kwid 1.0 Climber (2020) Review