Premium, sporty and efficient – three things that seemingly every brand wants to be these days. So, within this challenging context, how does a global powerhouse create differentiation between its 2 main brands, Hyundai and Kia, nevermind a 3rd (Genesis)? We spoke to Thomas Schemera, Hyundai executive vice president and the head of Hyundai Motor Group's product division, to find out.
Few will disagree with the statement that Hyundai and sister brand, Kia, have come a long way since the days of the early Elantras and Sportages. These days, most South African car buyers will probably consider either brand's products when purchasing their next vehicles, along with a long list of other nameplates. But while this is all good and well (and has seen Hyundai, in particular, becoming a volume player in Mzansi), a lack of clear distinction between the 2 main brands (Hyundai and Kia) means that the one is often bought instead of the other – this is called cannibalisation.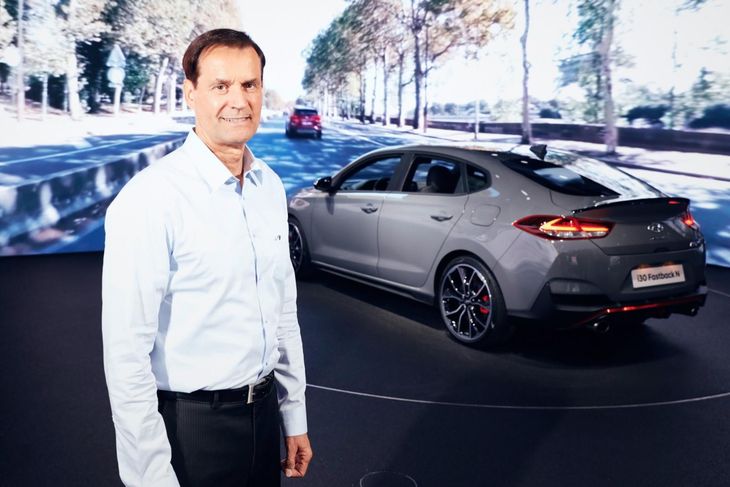 Thomas Schemera is another BMW M-man that joined the Korean marque in 2018.
We caught up with Thomas Schemera, an engineer with a long history at BMW M behind him, who joined Hyundai in 2018 as head of the Korean manufacturer's High Performance and Motorsport division, working closely with Albert Biermann, another high-ranking German engineer pinched from BMW (who oversaw the development of such cars as the Kia Stinger and Hyundai i30N).
Q: In a world where all the brands seem to want to be the same... premium, sporty and efficient... how do you create differentiation for brands such as Hyundai and Kia?
TS: "This is exactly what we've been thinking about... a lot. It is our first priority to differentiate the brands in terms of their roles in the medium to long term and also their respective products. So we are working – I don't want to tell you too much – on the assignment of new roles to each and every brand, because in former times, we were fighting – cannibalisation or substitution often occurred. This is exactly what we don't want.
"Don't get me wrong, competition is not that bad, but internal competition, or if you get customer feedback that suggests most of our customers have considered Hyundai and Kia in the same segment, this is a trend we have to curtail. And that's why we've said, in the foreseeable future we will set up products and services, for our customers first and foremost, but according to the assignment of the individual brand roles.
"It's also a matter of balancing the level of product diversification, working out what serves the market best and to provide products and services tailored to specific market requirements – this is what we really need."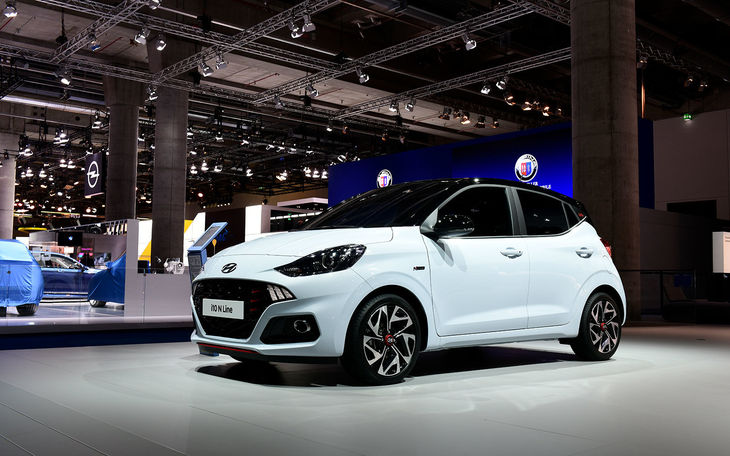 Hyundai launched its new i10 at the Frankfurt Motor Show, but South Africa's variant will be slightly different.
It's also worth noting that Luc Donckerwolke, head of design for the Hyundai Group, recently said that although design will play a big role in differentiating between the 3 brands, it is also keen to avoid the "cookie-cutter" method of design where each new model just looks like a bigger or smaller version of an existing one. Donckerwolke suggests that the Korean brands will bring in differentiation "by region and by segment".
Does that mean the Hyundai brand identity might be different in South Africa, to what it is, for example, in France?
"Yes, to a certain extent. We'd like to lessen complexity, to simplify things, also in the framework of electrification. Everything has to be simplified, but a Hyundai – in terms of sportiness, driving dynamics – needs to perform differently to a Kia. Kia and Hyundai must have distinct characters.
"Everything starts with the brand, and then trickles down to the segmentation of customers, and you have a design language which is based – and this is very important – on the brand identity and then trickles down to different product 'characters'. Each and every brand will get a specific role."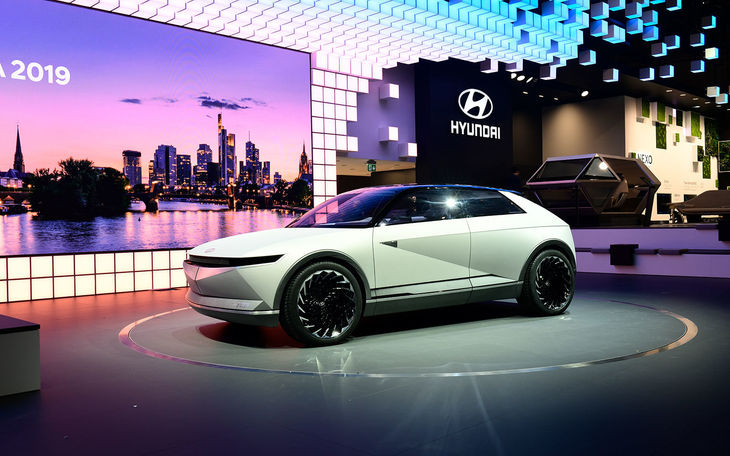 Inspired by the original "Pony", the 45 hints at the brand's new design identity (at least for the EVs).
In short, what will be the difference between Hyundai and Kia?
"Kia is a dynamic, young, sporty and chic brand that is keen to try new things, which are not really traits that it shares with Hyundai. Hyundai is more about 'sensuous sportiness', it's a more mature brand. Take Volkswagen and Seat for example... Volkswagen has a Golf GTI... a very sporty car, but Volkswagen stands for quality. This is what we think of for Hyundai as well... "modern premium", but that doesn't mean boring. We have a different idea and this starts with our new brand identity and a new brand role, which is still being defined. Our "45" is a Hyundai and anything not boring."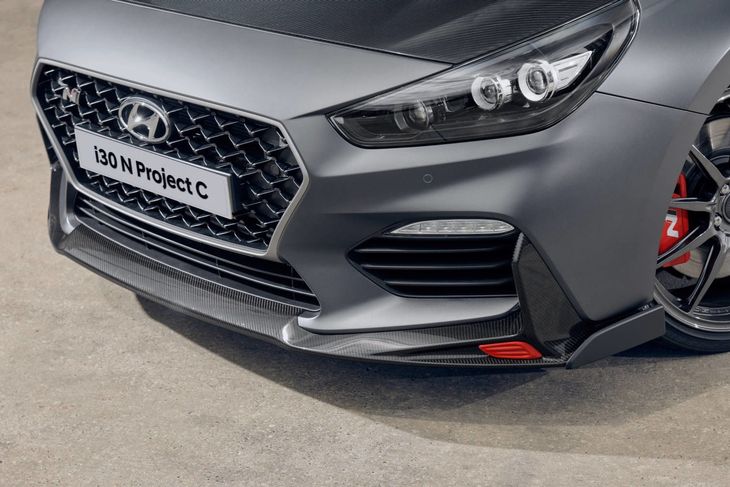 Lighter, and with a lower centre of gravity, the i30N Project C is Hyundai "just trying something".
Tell us about the significance of the i30N Project C...
"Project C is a slightly different story. Project C is a special edition (limited to a production run of 600 units) specifically for the European market. I guess 500 will go to Germany and a couple to the UK and the rest. This is a different story... A special edition we came up with to keep the fire burning. We are going to launch this model while we're waiting for the product life-cycle enhancement, just to try something out."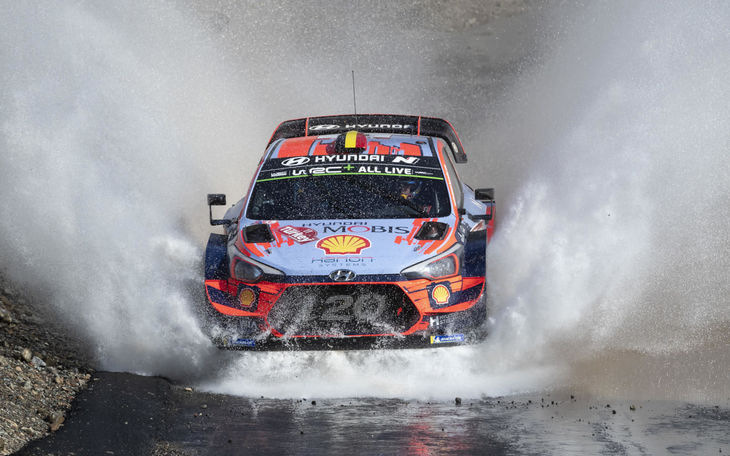 Hyundai uses motorsport not only as an emotional brand-building tool, but also to develop technologies for the road.
Finally... a more technical question. Is there a future for the dual-clutch transmission?
"It's a very good question – back in the days when I used to work for BMW M, many years ago, when we came up with the dual-clutch transmission, it was a like a racing gearbox; very durable, very precise, a little heavier... but faster. But the latest generation of automatic gearboxes... they are very competitive, and the question is valid: do we need to go the extra mile for dual-clutch 'boxes?
"In order to make a difference and to follow the route of the super sportscars maybe at least for the next generation we have something in mind and this new dual-clutch transmission that we are developing, perhaps it will (turn out to) be the best of the best, on a level that will be one level up, in terms of heat management, durability, how many laps you can go on the Nurburgring and so on."
Then, as we reached for our bag to dash to the next interview, Schemera added almost matter-of-factly, but with a glint in the eye: "It's not too far down the road..."
You may also be interested in:
Hyundai N Bakkie coming rival Ranger Raptor?
Hyundai announces i30N Project C