BMW is offering a prime -5% and 0% deposit finance deal on selected low-mileage BMW Approved Used Cars until the end of September 2020. You can browse from the wide selection of vehicles on offer through BMW Anywhere.
PARTNERED CONTENT
BMW recently introduced BMW Anywhere, which gives you, the prospective buyer, all the benefits of a physical dealership from wherever or whenever you can access the service through the internet… So, wherever you go, BMW goes with you. Watch our BMW Anywhere video.
By creating a seamless experience that brings prospective buyers closer to BMW than ever before, BMW Anywhere offers users nationwide access to stock, so that buyers can choose from every new or approved used BMW in the country. Furthermore, users can get an instant trade-in valuation, as well as an offer they can trust and find the right finance option for them in a matter of just a few clicks...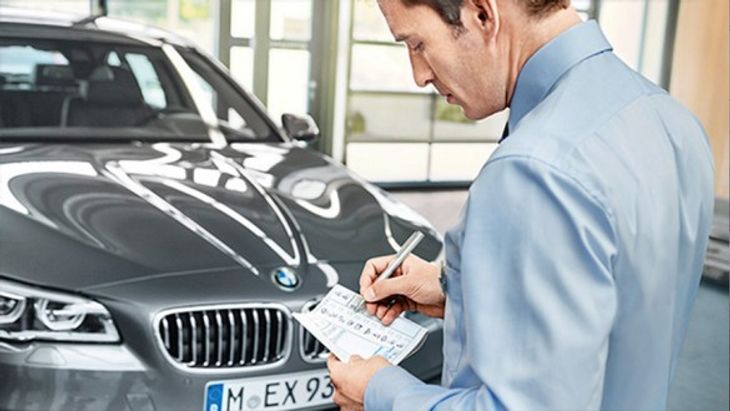 Prime -5%, with NO deposit deals
If you are keen to take advantage of BMW's prime -5% and 0% deposit finance deal, you can browse through dozens of vehicles across BMW's range of Approved Used Cars. When you View Available Stock, you can sort results by setting your budget, entering the details of your trade-in (if applicable, to receive a pre-inspection estimate), series-, body- and fuel type, derivative, exterior and interior colour and even wheel sizes.
What's more, you can compare the listed cars with one another, look up the detailed specifications (including Line/Packages and extra features specified) of the vehicle/s of your choice, utilise the finance calculator and, once you've checked out your selection (by clicking buy now), you will receive a comprehensive quotation, which will include a complete summary of the vehicle's specifications, as well as monthly payment-, trade-in-, initiation fee-, finance amount-, interest rate-, term-, balloon amount and percentage applied- (not applicable to this deal, however), total cost to customer- and monthly service fee particulars. You can also schedule a test drive of the vehicle at this point with the site's Test Drive feature.

Why BMW Approved Used?
Only after BMW Approved Used Cars have undergone extensive inspections by the brand's specialists, will the pre-owned vehicles receive the mark of approval. This means that you are guaranteed 100% premium quality and uncompromising reliability when you choose BMW Approved Used Cars. Every BMW Approved Used Car comes with a Motorplan maintenance plan valid for at least 12 months/25 000 km and offers a comprehensive portfolio of services and financing options.
BMW Approved Used Cars provide peace of mind motoring, reassurance of a manufacturer-backed maintenance plan (the balance of the standard 5-year/100 000 km Motorplan for newer or demo vehicles) and the same confidence when purchasing a used vehicle as when purchasing a new vehicle. For BMW, quality is not only a promise but also a principle. A pre-owned vehicle with the BMW Approved Used Cars certificate is no more than five years old and has a maximum mileage of 75 000 km.
BMW Approved Used Cars are exclusively available from BMW Approved Used Car dealers and come with the following 5 promises: extensive quality checks, in-depth vehicle and service history checks, guaranteed trade-in offer, balance of Motorplan, as well as BMW On Call.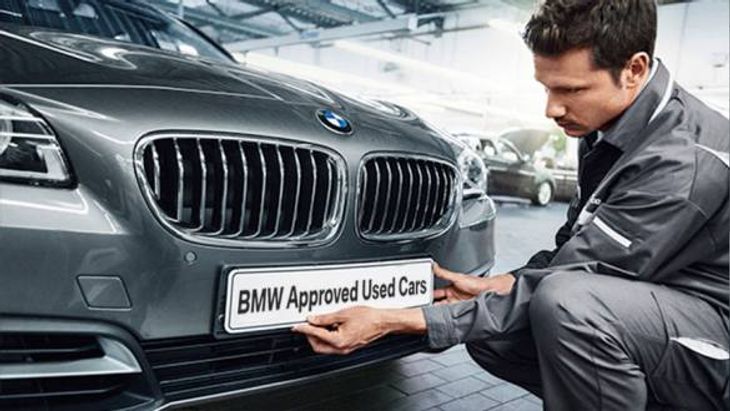 BMW Approved Used Cars are exclusively available from BMW Approved Used Car dealers. Our pre-owned vehicles meet the highest standards – every BMW Approved Used Car has successfully completed rigorous vehicle checks and complies with all the specific product standards.
It includes the following inspections: quality-, accident and body-, undercarriage-, electrical systems- and mechanical checks, plus a road test and final buy-off, the latter stage of which includes tests that the vehicle is performing as expected and not emitting unwanted noises (under load and coast), check and correct wheel alignment (if necessary), check engine for smoking against compression, check that windscreen, wiper blades and washing system are undamaged and working correctly, carry out a final DIS function check and, if fault free, stamp the book with Quality Check.
Approved vehicle history
When you purchase a pre-owned vehicle, you want to know everything from previous owner information to any accidents and repairs. For this reason every certified pre-owned vehicle from BMW has a complete, approved vehicle history.
Trade-in offers
When you purchase a BMW Approved Used Car, you benefit from a market related trade-in offer, because BMW Anywhere connects you to every franchised BMW dealership in South Africa. You will be offered the same price, regardless of which dealership you choose.
Minimum 1 Year/25 000 km Motorplan
From date of delivery, your vehicle is guaranteed maintenance-free for a minimum of 1 year and/or 25 000 km, in accordance with the service interval display. If you buy a relatively recent (4-year-old or newer) or demo model, the balance of the car's 5-year/100 000 km plan will apply.
BMW Mobile Care
BMW sets standards in terms of service, too. To ensure that you can rely on this high standard, even in the event of a breakdown, an accident or in a case of theft, BMW has developed BMW On-Call for you: an exceptional package of mobility services. It's valid for the duration of the Motorplan.

In conclusion then, BMW Anywhere allows you to enjoy a purchase experience personalised to your needs… on your own terms, in your own time. It's a reinvented car-buying process that brings you simplicity, convenience and choice. But, it goes without saying that you can still visit the dealership to experience BMW's latest vehicles – there will be retail staff to support you through the online process...
This "Prime -5%, with NO deposit" offer is available through BMW Financial Services (South Africa) (Pty) Ltd., an Authorised Financial Services (FSP 4623) and Registered Credit Provider (NCRCP 2341).
It's available on selected BMW Approved Used vehicles, linked to current Prime Rate, subject to 0% deposit, 42 monthly repayments and no balloon payment. Rates will differ if a deal is structured differently. An initiation fee, monthly service fee, licence and registration fees will be applicable. Models shown for illustrative purposes only. Subject to stock availability. Terms and Conditions apply. Offer ends September 30 2020.
Other useful links:
BMW Anywhere: A new way to buy a BMW