Remember the Porsche Mission E concept from 2015? Well, the good news is that it's going into production albeit with a very different name - the Taycan, a name Porsche says translates to a 'lively, young horse'. Interesting…
Porsche has confirmed that the Taycan will utilise 2 electric motors fed by a battery pack comprising 4-volt cells, which equates to a range of 500 km. The battery pack's biggest trump card is its ability to be fast-charged to 400km (80%) in just 15 minutes - something which was a 'major challenge' for the brand according to Nora Lobenstein, Porsche's head of energy storage systems.

And what of the key specifications? Well, the combined power output of the synchronous electric motors - each of which powers an axle - is confirmed at 440 kW making the Taycan a rather lively machine. It's zero to 100 kph sprint time of under 3.5 seconds puts it ahead of the Panamera Turbo Sport Turismo in the acceleration stakes.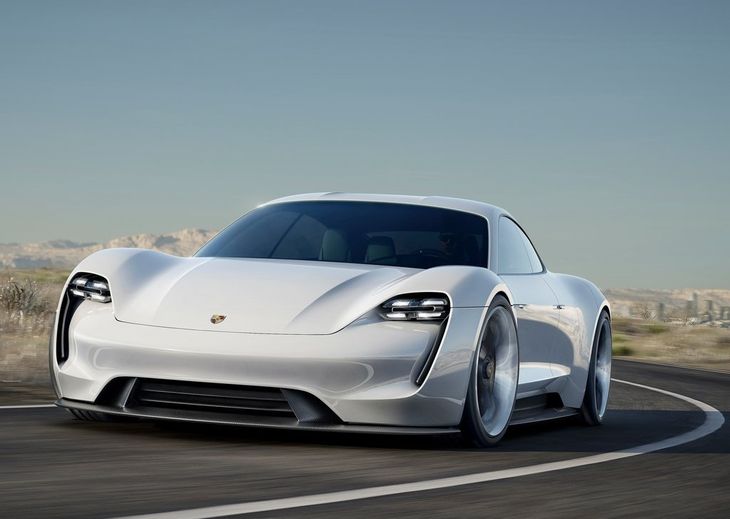 The forthcoming Porsche Taycan is based on the Mission E Concept and will offer 440 kW.

As far as dynamics go, nothing has been divulged at present, but several test mules have recently been spotted barreling around the infamous twists and turns of the Nürburgring-Nordschleife, so it's safe to say we've got nothing to worry about.

During the initial testing phase, Porsche sent 21 camouflaged prototypes to western South Africa where more than 60 developers racked up about 40 000km worth of hot-weather testing data. Not a lot by global standards, no, but that's just the start. Porsche says 'millions' of kilometres will be spent honing the Taycan and ensuring it runs like clockwork in the toughest conditions.
Buy a new or used Porsche on Cars.co.za
Related Content
New Electric Porsche Taycan Coming [w/video]
Porsche 911 Carrera T (2018) Launch Review
Facelifted Porsche Macan (2019) Revealed
Porsche Macan Facelift Testing in SA [w/Video]
Porsche at 70: Ten of its Greatest (gallery)