Pandemic, what pandemic? Porsche set a new revenue record in its 2020 financial year! In fact, its value grew to 28.7 billion euros, surpassing the previous year's figure by more than 100 million euros. But in a rapidly changing world, how does a company so rooted in tradition adapt to ensure its survival in the future?
In terms of deliveries and, it's worth noting, despite a temporary shutdown of production, Porsche delivered more than 272 000 vehicles to customers worldwide last year, just 3% less than the previous (best-ever) year, in 2019. The profit before tax was 4.4 billion euros, which was higher than 2019's figure.
"The financial year 2020 was successful for Porsche, despite challenging circumstances," said Oliver Blume, Chairman of the Executive Board of Porsche AG. "There are 4 reasons for this: our attractive product range, convincing electric models, our brand's innovative strength and the determination with which we approached our crisis management.
"More than 20 000 units were delivered of the Taycan, the first all-electric Porsche sports car. This makes it the most successful electric sportscar in its class. More than 50 international awards attest to this. Among other things, the Taycan was named the 'world's most innovative car'. Porsche stands for a robust core business, sustainable action, social responsibility and innovative technology," he added.
Leaner, but no compromises on investing in the future

More than 20 000 units of the all-electric Taycan were sold in 2020.
According to Lutz Meschke, deputy chairman of the Executive Board and member of the Executive Board for Finance and IT at Porsche, the fact that such record figures were achieved despite the difficult global situation was made possible by a very swiftly established cost and liquidity management system.
"Our top priority in the crisis was liquidity. We needed to reduce all costs that were not absolutely necessary." At no stage did Porsche lose sight of its long-term strategic direction. "We didn't scrimp at all when it comes to the future topics. We continue to proceed at full speed on transformation, digitalisation and electrification. Attempting to economise in these areas will very quickly result in a loss of competitiveness. Our cost and liquidity management provided a benchmark. We protected our business so we can get going again at full steam once the crisis ends," he added.
Targeting CO2 neutrality by 2030
"Sustainability is an important part of our Strategy 2030 – holistically: economically, ecologically and socially," said Blume. "We launched a comprehensive decarbonisation programme with a firm target in mind: Porsche wants to have a CO2-neutral balance sheet throughout the entire value chain by 2030. We will achieve this by systematically avoiding and reducing CO2 emissions. All of the major sites like Zuffenhausen, Weissach and Leipzig have been CO2-neutral since 2021. We've earmarked more than a billion euros for decarbonisation over the next 10 years. We've reached the first milestone: the Taycan Cross Turismo, which had its world premiere at the beginning of March, is the first vehicle that will be CO2-neutral throughout the use phase."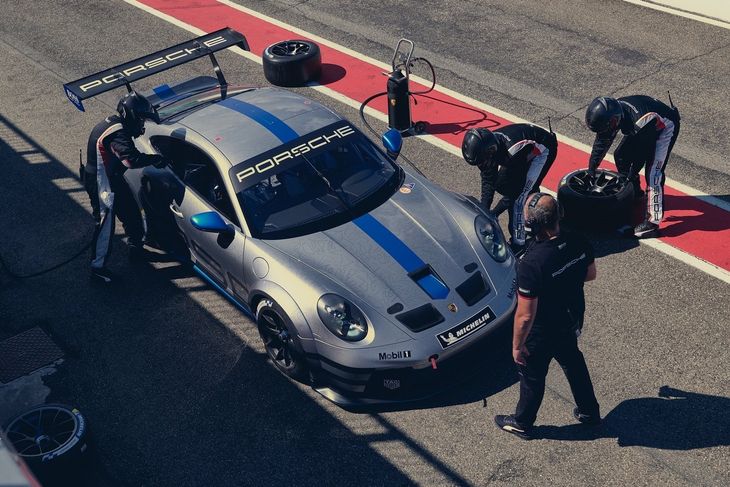 The new eFuels project is of particular importance to Porsche, as it predicts the internal-combustion engine will be around for quite some time to come.
Importantly, according to Detlev von Platen, Member of the Executive Board, Sales and Marketing, the "image of sustainability" is increasingly important for consumers. "It's not enough to produce EVs to be seen as sustainable. Increasingly, especially younger consumers buy into brands because of what those brands are doing for the environment. Porsche must be seen as actively taking responsibility."
In 2020, a 3rd of all Porsche vehicles delivered in Europe were fully or partially electric; worldwide it was 17%. By 2025, half of all new Porsche vehicles sold will have an electric motor and, by 2030, more than 80% of the Zuffenhausen-based firm's new vehicles will be electric. These are bold claims for a company that has its core appeal so deeply rooted in motorsport, the internal-combustion engine etc.
What about Porsche's "traditions"?
Fear not, Porsche fans, the company is not going to abandon the things we love most of the brand. It has already stated that the 911 is very much last in line for electrification. But, remember, this is also a brand that is proud to claim that 70% of the vehicles it has ever produced, are still on the roads today. How do those vehicles fit into Porsche's future plans? Well, it recently announced a major investment in e-fuels (synthetic fuels), which it claims can make an internal-combustion engine as clean as an EV.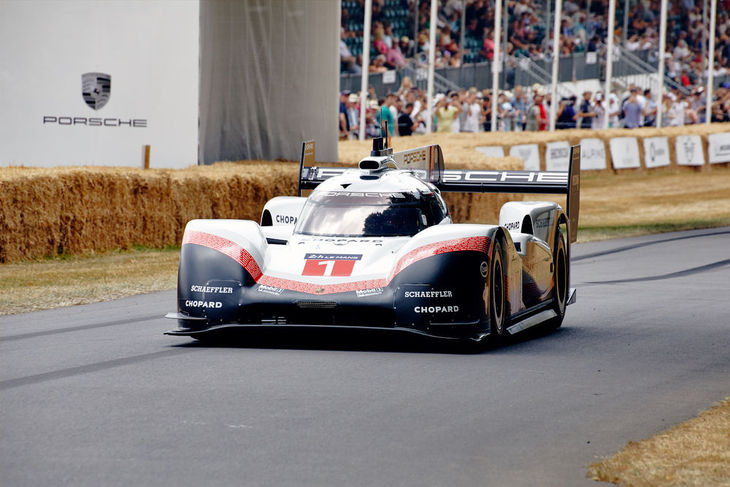 Porsche plans to continue with its tradition of using motorsport as a test-bed for future road-car technologies.
"It's not the internal combustion engine that's the problem, it's the fuel it burns," said Dr Michael Steiner, member of the Executive Board, Research and Development. One of the major benefits of eFuels is that it can be used without any adjustment to an existing engine, and offers a reduction of about 85% in CO2 when viewed from a "well to wheel" perspective. This dramatic decrease makes them eFuel-powered vehicles as "clean" as EVs. Porsche plans to start running eFuels in its GT3 racing cars soon...
On that front, Porsche's relationship with motorsport looks set to continue for many decades to come...
"Absolutely yes," responded Steiner to a question of the ongoing relevance of motorsport for Porsche in this changing world. "Take the example of the Taycan," he explains. "We used the lessons learnt from the 919 racer, about the 800V system, and implemented them. Then, in Formula E, you have to run a vehicle as efficiently as possible. So, for example, if you can be better on the brakes, in terms of the regenerative system, you are more efficient. Also, there are many lessons to be learnt about the thermal management of batteries, so absolutely, motorsport continues to play an important role for us."
You may also be interested in:
Porsche 911 Turbo S Review + Video
Porsche Cayenne Coupe GTS Review + Video