The latest version of the 911 is the first to feature an all-turbocharged lineup (save the track-oriented GT3). Has the greener direction turned the most iconic sportscar into something a bit bland and non-distinct? Our UK-based correspondent, Andrew Frankel, investigates...
There is no car more often unfairly pre-judged than a new 911. This should come as no surprise, for Porsche has been playing with the design of its seminal sports car for almost as long as it has been around. And the only consistent thread amongst every new 911 is that the new one would be radically different from its predecessor. Of course, as we know, they never actually strayed far from the original path.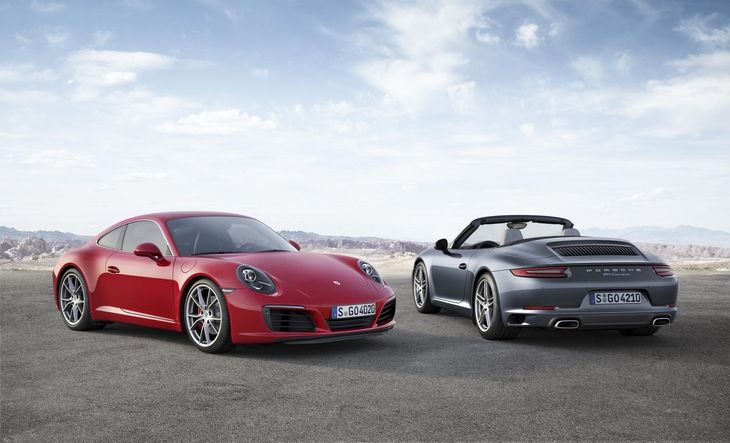 Still the most recognisable car design on the planet, the 911 has subtly adapted to the times.
With the introduction of the 964 generation in 1989, with its ugly big bumpers, power steering, anti-lock brakes, vaguely coherent interior and, oh the shock of it, four-wheel drive, it was, we thought a 911 too far, too modern, too not like a 911. So when the 993 series went on sale in 1994 it, of course, did not go far enough. A new rear suspension system and a six-speed gearbox was not really enough when what was needed was an all-new car. But when Porsche did provide that all-new car, the 996 of 1998, we fell on that too because, cooled by what you drank rather than what you breathed, that really was a 911 in name alone. The 997 attracted some opprobrium at the time because it really was just a 996 with the benefit of hindsight rather than the new car it was made out to be, and when the 991 was introduced in 2011 with its long wheelbase and electric steering, Porsche was accused, once more, of overcooking it again.
And yet despite these protests, it turns out that time and again, Porsche failed to ruin the 911. Some generations will be more fondly remembered than others, but none has dealt so much as a disabling blow to the world's most enduring driver's car, let alone the coup de grace some anticipated.
The effect of turbocharging?
Porsche has been adding exhaust-driven forced induction to 911 engines for over 40 years so, on one hand, there's little conceptually new here and so, it might logically seem, little to get steamed up about. Except every 911 Turbo has not only been quicker but also less enjoyable than the cheaper, normally aspirated version upon which it was based. But now there is no such car because from now on all 911s, save the GT3 exotica, will be turbocharged. So it's easy to believe they'd be more powerful, faster and more frugal than before, but better to drive? That was harder to envisage.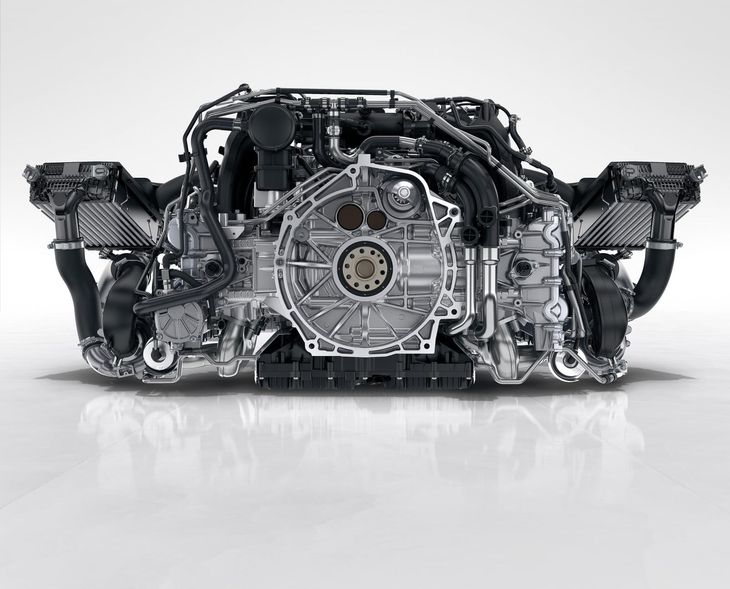 The biturbo V6 that powers the Carrera S models.
What else has changed?
True to typical Porsche philosophy, there is far more going on beneath the surface than its visually similar skin would suggest. There are the new 3.0-litre engines of course, each boasting 15 kW (309 kW for the S) more power and 60 Nm (500 Nm for S model) of additional torque over the normally aspirated engines they replace. In addition, the cars are 10 mm lower (20 mm if you opt for sports suspension) and all now have Porsche's adaptive damping system. The rear tyres are fatter and can be steered too - as an option on the S model. Both manual and automatic versions of the seven-speed transmission have been re-engineered to provide quicker, smoother shifts. They have higher ratios too, to improve economy and cover a reduced rev range. Inside you'll find a new touch screen and control system that drags Porsche into the modern era.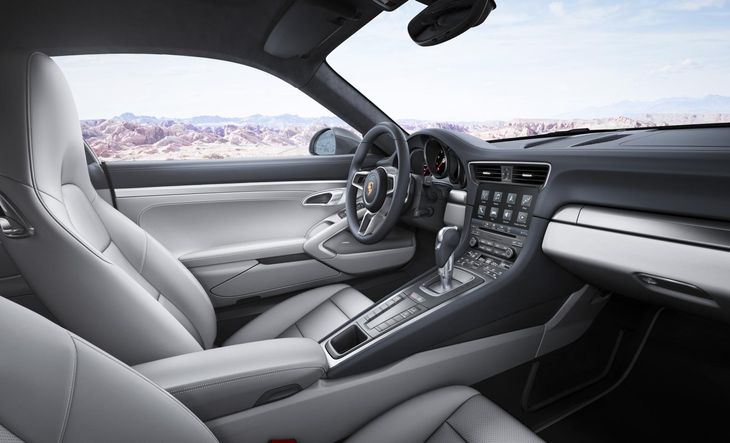 New infotainment system brings Porsche up to date with its rivals.
Whether you're going to enjoy driving it a lot or a little depends entirely on you. If you're the kind of driver who likes to sit back and enjoy very big reactions to very small inputs, I'd get your order in now. For the first time, this is a standard 911 model that requires almost no effort to drive fast. You don't need to change down a gear or two before overtaking, you don't actually need more than 1 700 rpm on the clock before it will summon up all the torque it possesses, and it will keep on doing it all the way to 5 000 rpm. The outgoing car not only had substantially less torque, you needed 5 600 rpm on the clock to find it. The downside is that while its throttle response is good for a turbo motor, the new engine lacks that instantaneous answer to your foot, as well as a thick slice of the old unit's rev-range and, sadly, some sound quality too. Its voice is still unmistakably that of a flat six, but with a mouth full of cotton wool. Simply put, it's more impressive but less exciting.
The pick of the range?
As for the choice between the base Carrera and a Carrera S, the view often held in the past that less is almost always more when it comes to the 911 no longer applies. The Carrera's straight line performance is actually very good but where it struggles is in issuing a real challenge to a chassis that in many ways has actually moved on just as much as the engine. Grip levels are stupendous such that only those likely to encounter serious low-grip surfaces should even think about buying a four-wheel drive model. But even on a bone dry surface, the Carrera S engine with its additional 37 kW at least feels a match for the chassis in which it is installed. One of the characteristics of original 991 car is that you have to drive it very fast before it comes alive, and this facelifted 911 is no different. But if you do find the right kind of quick, quiet road for which you might imagine a 911 would be born, the Carrera S will devour it in a dazzling display of pace, poise and efficiency.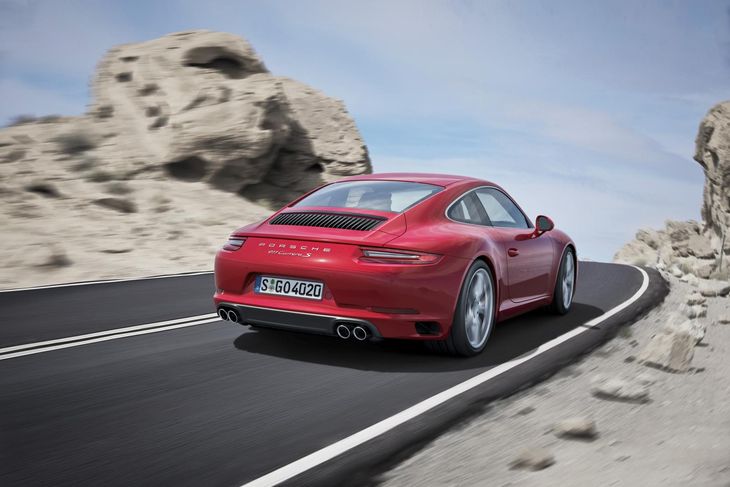 The newest 911 has thrills that are much easier to access than ever before.
Verdict
Although this is a mere mid-life update to the 911, it seems more changed than most brand new generations. When the 991 was introduced, it brought with it a long wheelbase and electric steering and was a pretty different kind of car as a result, but the change in the car's character wrought by the turbo engines feels greater.
And there's no doubt that for die-hard 911 fans, something of the car's character has been lost. As this 911 is more capable, so it's less distinct and when that happens to perhaps the most distinctive everyday car there is, it's a crying shame. Others will find less cause for concern: these are those who like the style and image of a 911 but not the fact that it requires you to work at it before it will perform. In these days where instant gratification is all, it's a car that knows where its customer base lies.
Looking for a used 911?
Related Content
Porsche 718 Cayman S (2016) First Drive