The new 2008 compact family car has finally arrived in South Africa! Cars.co.za journalist Gero Lilleike attended Peugeot's launch event in Limpopo to find out if the French marque's newcomer has what it takes to take on the best of the best in this highly competitive segment.
The small crossover/compact family car segment is booming and, according to 2019 statistics, this part of the new vehicle market accounts for roughly 20% (1 in every 5) of all new passenger cars sold in South Africa. Therefore, it goes without saying that this is a highly lucrative segment, one in which buyers are truly spoilt for choice.
The 2008 is the first new Peugeot to come to South Africa since the recent formation of the Stellantis group (following the merger of PSA Groupe and FCA), which is now the 4th largest automobile manufacturer in the world (by volume). However, Peugeot is also expected to launch a number of new products throughout the year, including the new 208 hatchback and the Landtrek double-cab bakkie.
The previous 2008 soldiered on for what seemed like forever and, in truth, the plucky Peugeot had fallen behind the competition. The new-generation 2008 is determined to redress matters, however.
Engine, trim and key features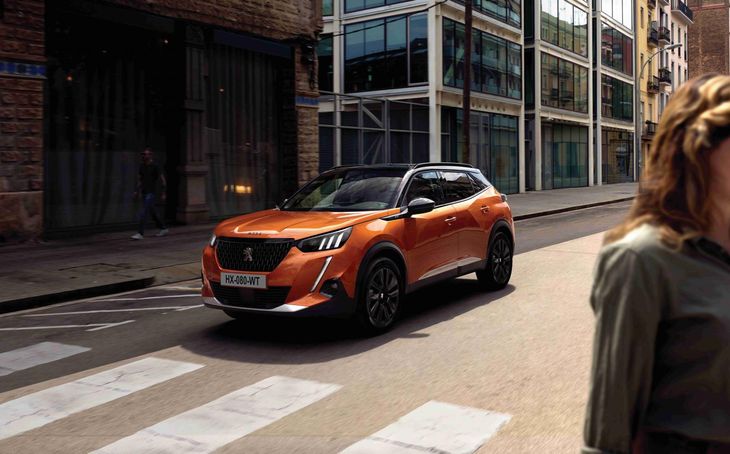 The new 2008 is perhaps one of the most striking new compact SUVs on the market.
Produced at the Stellantis Vigo plant in Spain, the new 2008 is built on the latest-generation CMP (Common Modular Platform), which supports electrification, but can, of course, accommodate traditional internal combustion petrol and diesel powertrains too.
In South Africa, the new 2008 is powered by a 1.2-litre turbopetrol engine in 2 states of tune – either with 74 kW and 205 Nm or 96 kW and 230 Nm, the latter of which is offered exclusively with a 6-speed automatic transmission. There are 3 trim levels available to buyers, including the entry-level 74-kW 2008 Active with a 6-speed manual transmission, as well as the higher-output 96-kW version, which features the previously-mentioned automatic shift. Buyers shopping higher up in the range can opt for the mid-range 94-kW 2008 Allure automatic... or go all-out for the top-spec 94 kW 2008 1.2T GT automatic.
The new 2008 is arguably one of the most stylish – and boldest – designs to be introduced in this segment. Key design features include a large, studded grille, sculpted bonnet with "2008" lettering on the nose, full-LED projector headlights with a striking 3-claw light design and "sabre-tooth" daytime running lights, which lend the new 2008 considerable kerb appeal. All 3 trim grades, however, feature their own distinctive grille design. Moreover, the Peugeot's bodywork features striking creases and lines and can be finished in bold colours such as Orange Fusion, Vertigo Blue and Elixir Red, to name a few...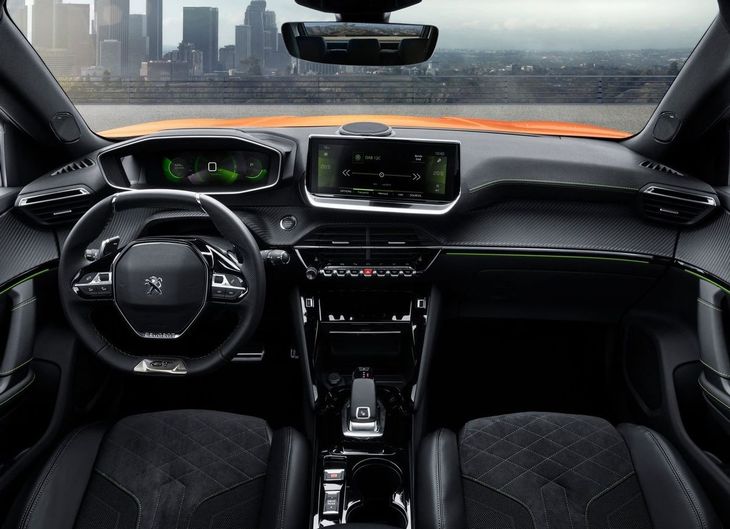 The 2008's cabin is both modern and generously-equipped with standard features.
The 2008's interior boasts typical Peugeot flair and the cabin architecture is derived from the 3008 family car. The wraparound dashboard is driver-focused and incorporates Peugeot's 3rd-generation i-Cockpit, which features a new 3D instrument cluster and 7-inch (Active) or 10-inch (Allure and GT) touchscreen infotainment system equipped with integrated navigation, as well as Android Auto and Apple CarPlay functionality. Peugeot's familiar yet polarising compact steering wheel allows the driver to access media functions, voice control or toggle and customise the display of the 3D instrument cluster. The 2008 GT, in turn, also benefits from a wireless charging pad. Up to 4 USB ports are included, as well as a USB-C port. A 10-speaker Focal premium sound system with a 12-channel, 515W amplifier is fitted.
Some of the key active safety features offered on the new 2008 include lane-departure warning, blind-spot monitoring, adaptive cruise control, park assist, automatic emergency braking, driver warning alert and traffic-sign recognition. A total of 6 airbags are fitted, along with ABS with EBD and electronic stability control with traction control.
The 2008 is equipped, as standard, with a 2-position boot floor and has a claimed luggage capacity of 434 litres, which is fairly generous. The 60:40 split rear seatback can be folded flat to free up utility space.
See specification details for the Peugeot 2008 range here
What's it like to drive?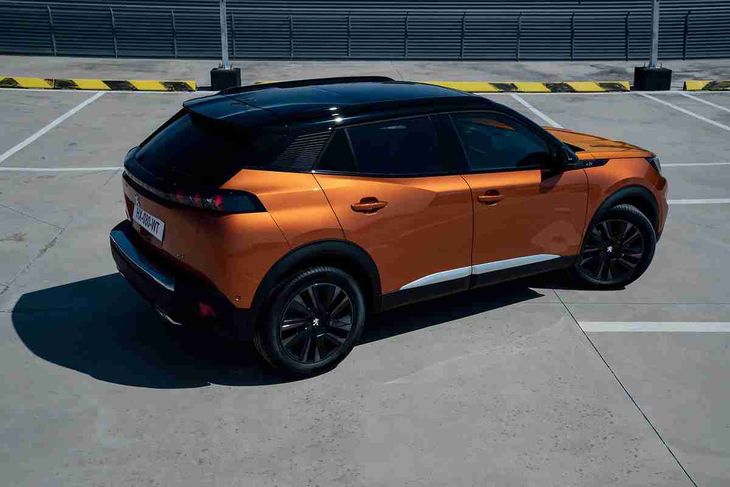 The 1.2-litre turbopetrol engine offers good overall performance while also returning excellent fuel consumption.
Peugeot was keen to show off the top-of-the-range GT and the 450-km launch route afforded us ample opportunities to experience the capabilities of the new 2008.
Depending on how tall you are, getting comfortable in the new 2008 (and, it seems, all of Peugeot's latest products) can be a bit of a chore and much of this can be attributed to the brand's small and compact steering wheel. Some love it, others hate it, but it's designed to be "driven low", which means that you gaze over the steering wheel into the instrument cluster – as opposed to looking through the 'wheel, which is typically the case in most other vehicles. The driver's seat is height-adjustable and the steering column can be adjusted for rake or reach, but be aware that the range of the adjustment is fairly limited.
With a simple push of the Start-Stop button, the 2008's 3-cylinder, 1.2-litre turbopetrol engine comes to life, but it's barely audible inside the seemingly well-insulated cabin. The launch route took us on a mix of highway and potholed secondary roads and we found the 2008's suspension supple and forgiving. Apart from the comfortable ride quality, the cabin was well insulated against noise, vibration and harshness.
With 96 kW and 230 Nm on tap, the 2008 GT Line's performance is more than adequate and, in that regard, it compares favourably with its rivals in this segment. There is a brief moment of lag before the turbocharger kicks in and then it just keeps piling on the pace. Acceleration is good and overtaking manoeuvres can be executed with minimal effort.
The steering firms up nicely as speed increases and the Peugeot's tiller is pleasingly responsive to inputs. The driver can choose between Eco, Sport and Normal driving modes and it's worth mentioning that the trip computer returned a fuel consumption of between 6.8 and 7.0 L/100 km, which is fairly impressive when you consider that Peugeot claims an average figure of 6.5 L/100 km.
During the evaluation drive, a huge highveld thunderstorm brewed overhead and the ensuing heavy rain made the journey far more challenging than we expected. The deluge effectively transformed a 20-km stretch of dirt road into a veritable mud pit, which would be a formidable test for any front-wheel-driven car...
The 2008 is, however, equipped with Grip Control modes (including Sand, Mud and Snow) and it was the perfect situation to put the Mud mode to the test. Road conditions were poor and where most front-wheel-drive cars would be bogged down in the mud, the Peugeot took the challenge well in its stride and managed to "float" over the muck with impressive poise. The newcomer's ride quality in the dirt was also particularly impressive. With this in mind, the 2008 is more than just a city slicker; it's capable of venturing onto the dirt, within reason of course – remember, it does not have particularly generous ride height.
Summary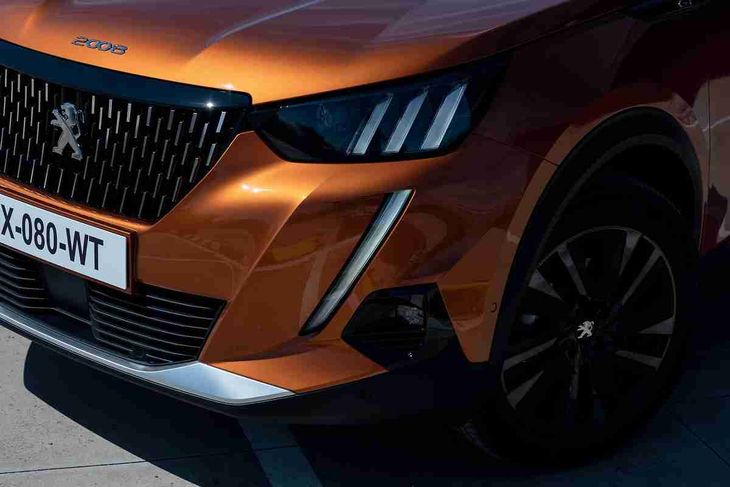 There's so much to like about the new 2008 but it remains to be seen if it can steal considerable sales from its rivals.
Our first impressions of the new Peugeot 2008 are mostly positive; we think it makes a strong case for itself, especially for style-conscious buyers who are looking for something with a bit more flair and pizazz than what the more conservatively-styled offerings in this segment offer. Not only does it look good on the outside, the 2008's cabin is modern and refreshing. Perceived interior build quality is also very good.
In terms of performance, the 96-kW 2008 is difficult to fault and we think it will give popular offerings in this segment, such as the Volkswagen T-Roc 1.4T, a solid run for its money. However, we have yet to test the entry-level 74-kW 2008 Active. There's no doubt that the 2008 is a product worthy of consideration in the compact family car segment, but perhaps Peugeot's biggest challenge is to successfully improve the public's perception of the Gallic brand. Peugeot South Africa is going to great lengths to improve its after-sales service, as well as parts availability, which is good news for local buyers.
From an affordability point of view, the new 2008 is competitively priced, which will hopefully (for Peugeot's sake) attract new customers to the brand; it deserves a chance, because the new 2008 arguably has enough style and technology to woo local buyers away from rival products. In fact, we wouldn't be surprised if the new 2008 made an appearance in the 2021/22 iteration of the #CarsAwards...
We will have new Peugeot 2008 on test soon, so look out for a thorough review on Cars.co.za soon.
Buy a used Peugeot 2008 on Cars.co.za
New Peugeot 2008 - Price in South Africa
| | |
| --- | --- |
| Active 1.2T 74 kW MT6 | R359 900 |
| Active 1.2T 96 kW AT6 | R399 900 |
| Allure 1.2T 96 kW AT6 | R429 900 |
| GT 1.2T 96 kW AT6 | R479 900 |
The 2008 will be sold with a 5-year/100 000 km warranty and a 3-year/60 000 km service plan.
Related content:
Opel SA to be absorbed by Peugeot Citroen SA
2020/21 Cars.co.za Consumer Awards - Powered by WesBank; Finalists