Opel has launched the refreshed Mokka X compact SUV in SA. Take a look at specification and pricing for the newcomer.
The Opel Mokka is a relatively new offering in South Africa (launched in March 2015) and has been around since 2012, racking up over 600 000 sales globally. In South Africa, the Mokka has experienced relative success since its introduction with 2 672 sales to date. Opel has now launched the facelifted Mokka X (X identifies future Opel SUV and crossover models) locally with an updated exterior design and improved interior packaging.

"As predicted when we launched Mokka just over 18 months ago, it has grown into a worthy contender in a segment which is experiencing exponential growth all over the world. In South Africa it has attracted a new kind of buyer to the brand: those who seek a fashionable sub-compact SUV which is exciting to drive," says Dominic Rimmer, General Manager Product Planning, GM Sub-Saharan Africa.
What's changed?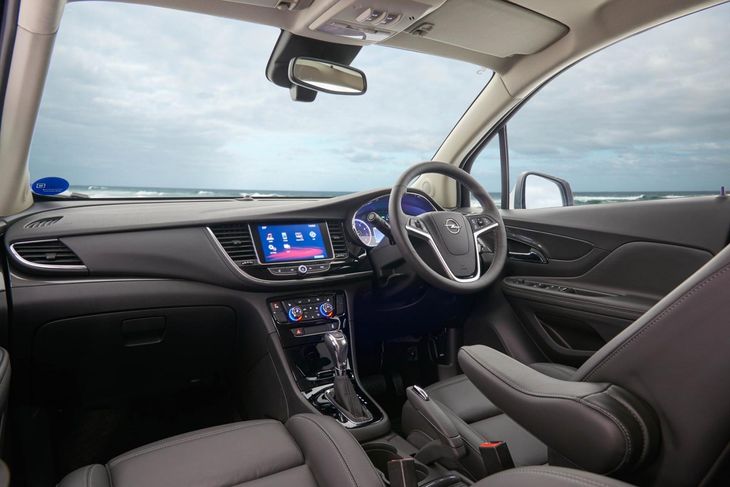 The Mokka X features an updated interior with improved connectivity features.
You will notice subtle changes on the outside including new headlight clusters with integrated double-wing LED daytime running lights. This motif is also found in the rear taillight clusters. A wing-shaped horizontal grille gives the Mokka X a more modern look.
Although the exterior changes are minimal, buyers may be pleased to know that most of the updates have occurred where it matters most, in the cabin. Opel has transferred the dashboard architecture from the Astra into the Mokka X, which is a good thing since the Astra's interior is quite lovely.
The Mokka X is still available in Enjoy or Cosmo trim levels with the former kitted out in Milano Jet Black upholstery while the Cosmo features Jasmin Jet Black upholstery. The Cosmo derivative is equipped with Opel's high-end R4.0 IntelliLink infotainment system (optional for Enjoy) while a Navi 900 IntelliLink infotainment system with a full colour display is offered as an option.

Buyers can also opt for the optional premium LED lighting package which includes LED taillights and automatic levelling headlights with Adaptive Forward Lighting (AFL) technology and cornering lights.
Engine power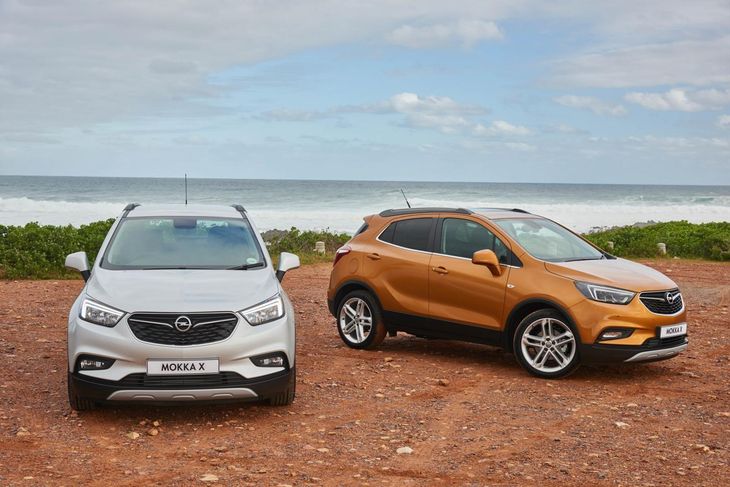 The Mokka X can be had in both manual or automatic guise and all derivatives are powered by a 1.4-litre turbopetrol engine.
The Mokka X is powered by the same 1.4-litre turbocharged petrol engine offering 103 kW and 200 Nm of torque. Buyers have the choice between a 6-speed manual or automatic transmission.
In terms of performance, the manual derivatives are claimed to accelerate from zero to 100 kph in 9.8 seconds, while automatic derivatives are a touch slower at 10.7 seconds. The Mokka X can reach a top speed of 191 kph.
Claimed fuel consumption is 5.9 L/100 km for the Enjoy manual, while the Enjoy automatic is claimed to consume 6.2 L/100 km. As for the Cosmo derivatives, the manual is claimed to consume 6.0 L/100 km while the Cosmo automatic is slightly thirstier with a claimed figure of 6.5 L/100 km.

We will be driving the Opel Mokka X this week in Cape Town, so look out for our impressions coming your way soon.
Opel Mokka X – prices in South Africa
1.4T Enjoy 6MT R317 500
1.4T Enjoy 6AT R328 400
1.4T Cosmo 6MT R357 400
1.4T Cosmo 6AT R368 100

The Opel Mokka X is sold with a 5-year/120 000 km warranty and a 5-year/90 000 km service plan.
Related content:
Opel Mokka X (2017) First Drive
Opel Mokka 1.4T Cosmo Automatic (2015) Review
Want to buy a used Opel Mokka?