Opel launched the Mokka X compact family car/crossover in South Africa this week and we took it for a drive up the West Coast. This is what we discovered…
The resurgence of the Opel brand on the local market is well underway following a host of local model introductions in the last 2 years. Vehicles such as the Adam, Corsa and Astra have laid a solid foundation for the Rüsselsheim-based firm, which is gearing up for another big year in 2017 with 7 new introductions expected in Europe, two of which will make it to South Africa. We suspect that Opel will introduce new performance models in the form of the Corsa OPC and Astra OPC in 2017, but Opel has not confirmed our suspicions... yet.
Opel's final launch of 2016 was the introduction of the facelifted Mokka, now known as the Mokka X. The "X" moniker will identify all forthcoming crossovers and SUVs from the Opel stable and the launch of the Mokka X took place in sunny Cape Town this week. We drove the newcomer up the West Coast to Langebaan...
What's cooking, good-looking?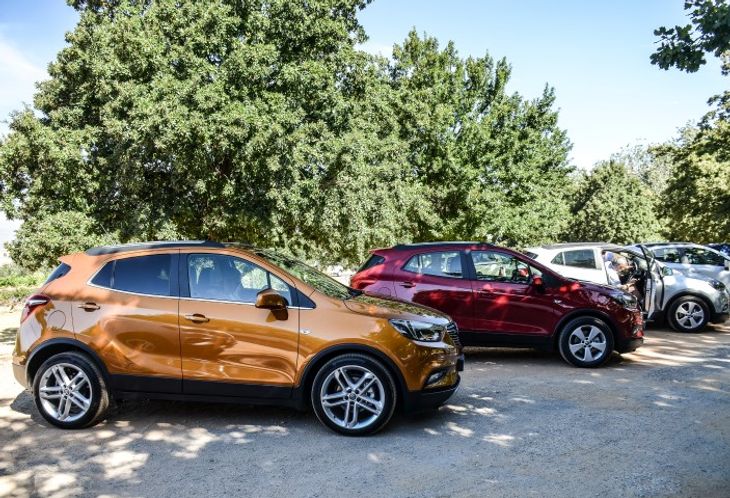 The Opel Mokka X features appealing exterior styling with improved interior features, especially as far as the infotainment system is concerned.
The Mokka, in our opinion, is a good-looking compact family car/crossover and Opel has tweaked the exterior styling to make it look even better. The exterior changes, although minimal, have gone a long way to modernise the product and this is evident in the striking double-blade LED headlight design and the double-wing chrome grille.

The interior is much improved too, with the Mokka X now adopting the familiar dashboard layout from the Astra. New infotainment systems are on offer in the form of the R4.0 IntelliLink system (Standard on Cosmo derivatives, optional on Enjoy derivatives) and Navi 900 IntelliLink system (optional on Cosmo derivatives). The systems are intuitive to use and utilise 7- and 8-inch touchscreens. Apple CarPlay and Android Auto are offered, but Google has not yet authorised Android Auto for South Africa.
What's the Mokka X like to drive?
The Mokka X employs the same proven 1.4-litre turbocharged engine with 103 kW and 200 Nm of torque and it's mated with either a 6-speed manual or automatic transmission.

Our drive started at Nitida Wine Estate near Durbanville behind the wheel of the Mokka X 1.4T Enjoy automatic. We found the engine to be particularly punchy on the open road; the Mokka X gets up to speed with ease and has more than enough power to perform overtaking manoeuvres. We were also impressed by the smoothness of the automatic transmission, which changed gears almost imperceptibly. The driver can also initiate manual gear shifts via the transmission lever.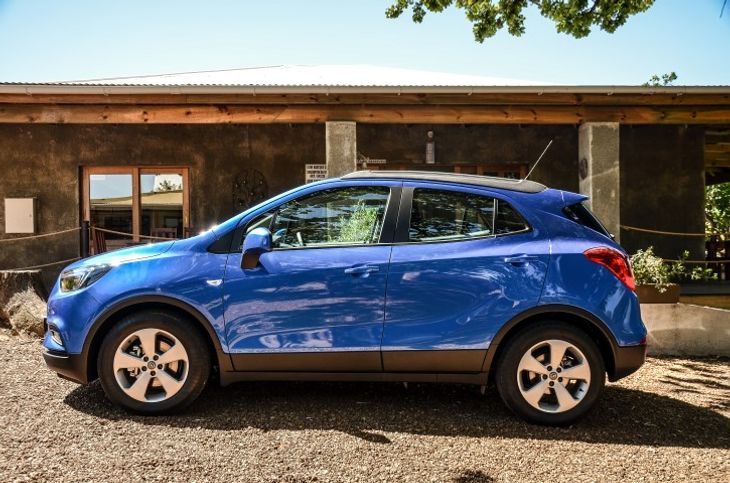 The 1.4-litre turbocharged engine delivers good performance and decent ride quality.

When driven with fervour, the engine pipes up/can become a bit noisy, but for the most part, it runs quietly under most circumstances. Ride quality is good on smooth tarmac, but on bumpier roads, the ride becomes more bouncy as the Mokka X tries its utmost to iron out imperfections. Overall, the Mokka X delivers suitable levels of driving comfort on most surfaces.

My co-driver and I then climbed aboard a Cosmo manual derivative and headed for Langebaan. The 6-speed manual is pleasant to use... thanks to a light, direct shift action, it does not take much effort for the driver to extract maximum performance from the engine. The manual gearbox is well recommended, even if the auto version is bound to be more popular.

In terms of practicality, the Mokka X is said to offer 356 litres of luggage capacity, which is enough for general shopping runs and out-of-town excursions, You can, of course, fold the split rear bench down to access as much as 1 372 litres of utility space. Rear passenger space is decent too – the rear bench will easily fit a pair of average-sized adults. We also found the folding driver armrest to be particularly comfortable on the open road (the Enjoy derivatives feature fabric upholstery, while the Cosmo derivatives are equipped with leather seats).
Summary
Although in terms of its aesthetic upgrade, the Mokka X facelift is subtle, the newcomer's upgraded infotainment system promotes Opel to near the top of its segment in terms of functionality and user-friendliness, which is a boon. What's more, the Mokka exudes a sense of sophistication, allied by good build integrity, which will increase its appeal to single urbanites and young families alike. Opel's compact family car/crossover remains a highly underrated product; if nothing else, it deserves to outsell its predecessor.
We should have the Mokka X on test soon, so look out for a thorough evaluation coming your way soon.
Opel Mokka X – Price in South Africa
1.4T Enjoy 6MT R317 500
1.4T Enjoy 6AT R328 400
1.4T Cosmo 6MT R357 400
1.4T Cosmo 6AT R368 100
The Opel Mokka X is sold with a 5-year/120 000 km warranty and a 5-year/90 000 km service plan.
Related content:
Opel MOKKA X in SA – Specs and Pricing
Opel Mokka X (2017) First Drive
Opel Mokka 1.4T Cosmo Automatic (2015) Review
Suzuki Vitara 1.6 GL+ (2016) Review
2015 Suzuki Vitara Video Review
Renault Captur Sunset (2016) Review
Renault Captur 88 kW Dynamique (2015) Review
Crossover Comparison: Honda HR-V vs Mazda CX-3
Want to buy an Opel?