Following its separation from General Motors and international acquisition by PSA (Peugeot-Citroën), Opel is going it alone in South Africa and needs to rebuild market presence. A good start is a new entrant in a fast-growing segment. We get to grips with the Crossland X.
We like: Ride quality, perky engine (once up to speed), good fuel economy, spacious
We don't like: Manual transmission/low-rev torque delivery make town driving cumbersome, lacks a knock-out USP
Alternatives
Award Winner: For slightly more money you can get the Suzuki Vitara 1.6 GL+, the Cars.co.za Consumer Awards - Powered by WesBank, Compact Family Car of the Year in 2016/17. The Vitara lacks the Opel's fancy infotainment system and some other high-tech features, but puts the focus on excellent ride quality, refinement and real-world fuel economy. Buy one now and Suzuki will double the warranty distance to 200 000km.
French Flair: For almost exactly the same outlay, you can get your hands on one of the South Africa's best-selling crossovers, the Renault Captur, in Dynamique 88kW specification. It boasts far more flamboyant styling and following its recent update, an improved cabin too. It doesn't quite feel as solid and refined as the Opel (or Suzuki), but nevertheless is a high-value purchase, given its long standard specification sheet and good warranty/service plan.
A Top Seller: Another popular choice in this category is the Ford EcoSport. The current model is ageing, and it's due for replacement relatively soon - read about that here - so if you can't wait for the refreshed car, make sure you negotiate a big discount on the current model. It's a more compact offering than the rivals listed here, but offers decent specification and good nice engine. At this price level you can get the EcoSport 1.0T Titanium.
Straight into the crossover quagmire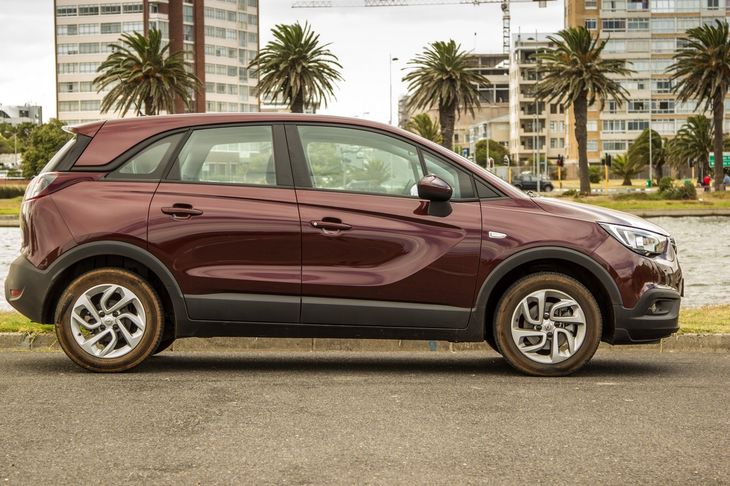 With dimensions that closely mirror those of key competitors, the Crossland X fits perfectly within a growing segment.
With the small crossover market being a booming segment, it's only natural that every brand with volume aspirations would want to compete. Opel's previous offering at this price level was the quirky Meriva MPV, and it actually serves as a good example of just how strong the appetite for crossovers has become. There was nothing inherently wrong with the Meriva as a compact family car. And, ironically, with its odd door configuration, it was arguably even more characterful than most of the crossovers in the segment... But it looked too much like an MPV (which it was), sales dropped, and therefore Opel has discontinued it.
The Crossland X is based on the same platform as the Peugeot 2008, an underrated product that we like very much. Read more about that car, here. So, Opel certainly had a good base to work from. Problem is... this has become a very densely populated segment and the competition is stiff. Does the Crossland X have enough going for it?
How does it fare in terms of...
Design & Packaging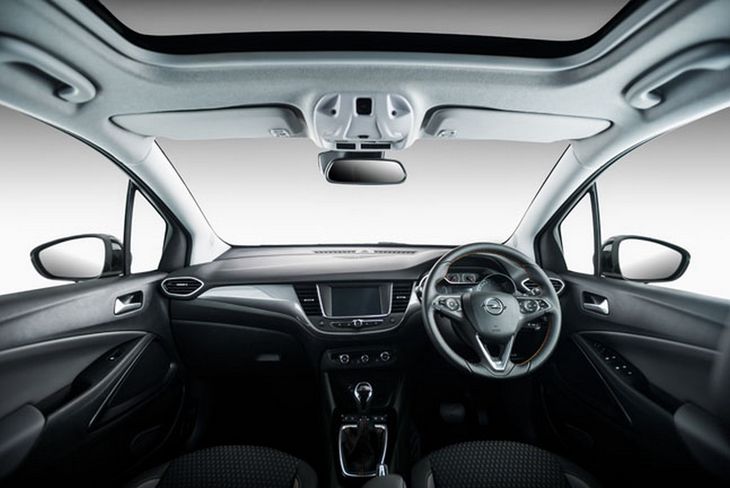 The neat facia, leather-wrapped steering wheel and predominantly dark trim lend the Crossland X an upmarket ambience.
Size-wise the new Crossland X fits perfectly within its segment. Its proportions (slightly longer and narrower) do however contribute to a somewhat awkward appearance, especially on the relatively small wheels of this derivative. This colour is also arguably not the most flattering, and the flagship Cosmo, with its optional 2-tone exterior treatment and larger wheels show that there is some inherent stylishness to the design that has gone lacking in this Enjoy model. As it stands, this derivative is perfectly inoffensive but lacks the charm of, let's say, a Renault Captur.
Inside, it's typically Opel, with the predominantly dark finishes and trim only occasionally broken by satin-silver inlays. For the most part, the quality appears solid, with a soft-touch upper facia and leather-wrapped steering wheel providing tactile reassurance that this isn't a budget offering. The seats (cloth upholstered) are comfortable and provide good long-distance support. Overall, we'd say the cabin ambience is slightly more "premium", especially compared with the flair of the Renault and the straightforward conservatism of the Suzuki Vitara.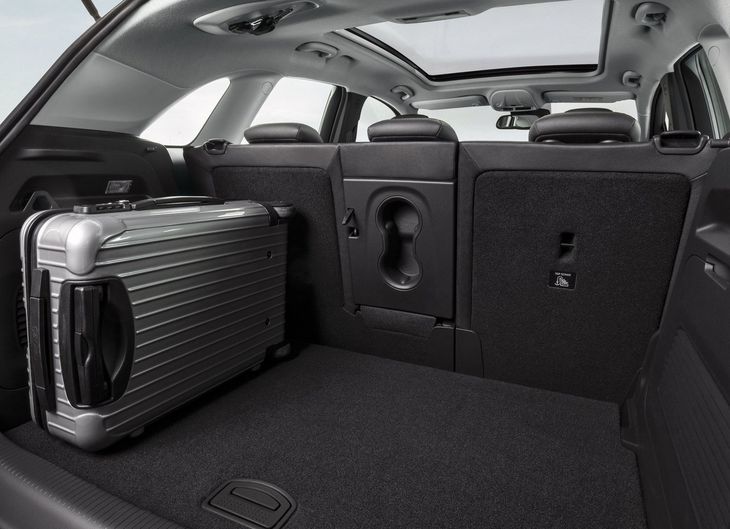 The boot's size is competitive with rivals and the rear seatback is split 60/40. The bench can also slide to increase legroom or boot space as required.
It's a spacious-enough vehicle, with good head- and shoulder-room all-round. Legroom in the back can be tweaked by sliding the bench. The boot is decently shaped and sized at 400 litres with about 100 litres more space available if the rear bench is pushed forward. There is also a smaller, hidden compartment underneath the boot floor. Fold down the rear seats and you have good usable space on offer, but not quite class leading.
Performance & Economy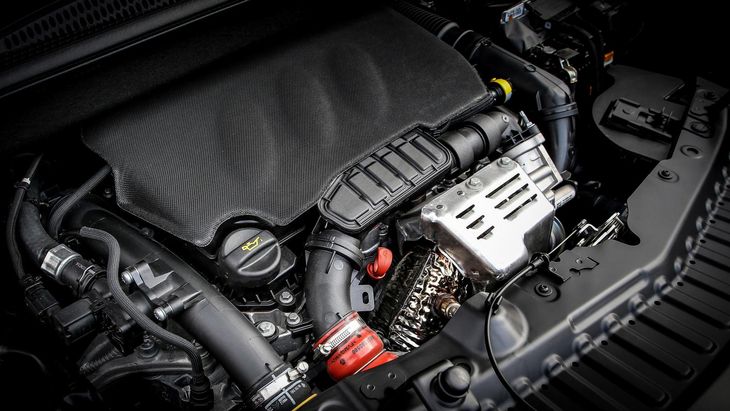 The little turbocharged engine is a willing unit once up to speed, and efficient, too.
The Crossland X is powered by a 3-cylinder, 1.2-litre turbocharged petrol engine that develops 81kW and 205Nm of torque. The power figure may be slightly down on its key rivals, but in terms of maximum torque it is actually among the class leaders. The torque peak sits at a relatively low 1 500 rpm, which promises good driveability. Indeed, out on the road and up to speed, the engine is impressive, displaying good responsiveness and an eagerness that belies its diminutive size. It's also impressively economical, with Opel claiming a combined cycle fuel consumption figure of 4.8L/100 km. We achieved a more realistic 7.0 L/100km, which means you should be able to achieve 640 km on a full 45 litre tank.
There were, however, some negatives, too. As impressive as the Crossland X's engine may be once up to speed, it is nevertheless somewhat lacking in torque very low down in the rev range – such as when pulling away at low speeds. A number of testers stalled the Opel when negotiating traffic, so consequently frequent shifting of the somewhat rubbery 5-speed transmission will be required. For a vehicle that is likely to be used on school runs often, and in the confines of the city, this may become frustrating. An automatic transmission would work much better in this application, but to get a Crossland X with a self-shifter, you'll need to spend R366 900 for the flagship Cosmo model. We advise Opel to introduce a more affordable automatic as soon as possible.
Ride & Handling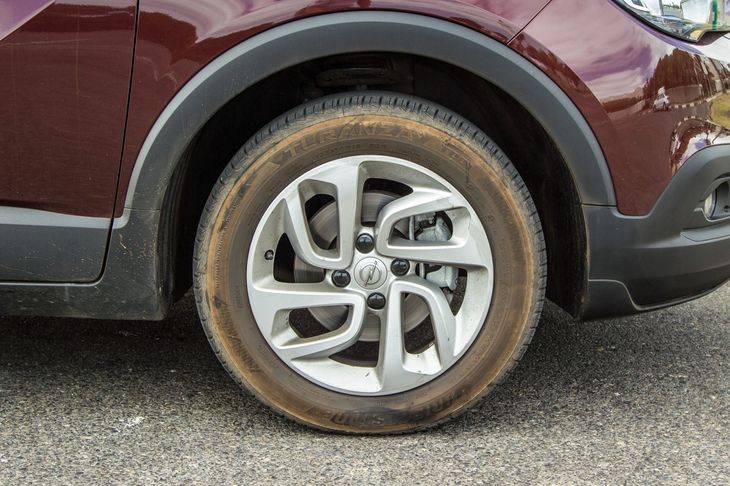 With impressive underpinnings borrowed from Peugeot and plump tyres, the Crossland X is comfortable and nippy.
One of the traits we admired most of the Peugeot 2008 was its combination of ride comfort and surefooted handling. This "lightfooted" feel has carried over to the Crossland X and is once again a highlight of the package. The Crossland X feels refined and supple on a variety of surfaces, but also not top-heavy, so body roll is well contained when pressing on. With light, precise steering and good visibility out of the vehicle, the Crossland X is a nimble town companion.
While Opel very much wants you to think of the Crossland X as more SUV than MPV, the reality is that when you strip away the typical crossover plastic cladding, there is nothing SUV about it. The ride height is pegged at 124mm (similar to Meriva), which is only just sufficient to climb a kerb. Nevertheless, the plump 195/60 tyres contribute to a good ride quality on gravel, which is probably as far as you'll ever see one venture "off-road".
Value & Features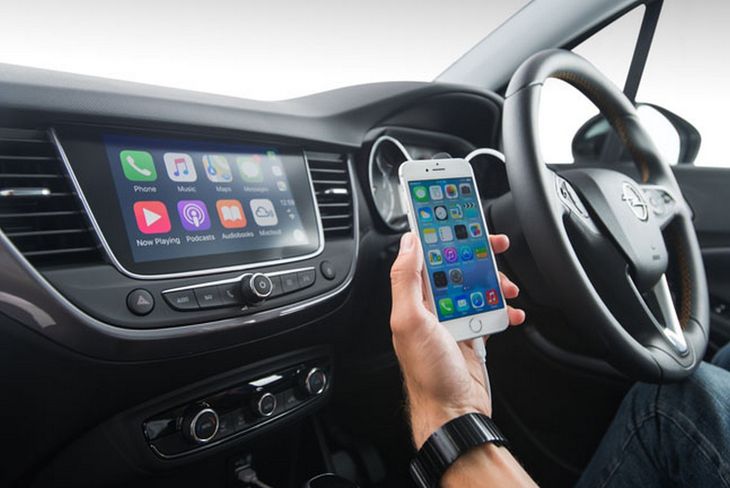 The Crossland X is one of the leaders in the segment when it comes to in-car entertainment features.
In many ways, the Crossland X appears to be the sweet spot in the range. What it may lack in frills (the Cosmo derivative is significantly more attractive), it makes up for in terms of desirable features, particularly in the areas of infotainment and safety.
Standard safety items include tyre pressure monitoring, ABS, front and rear parking assistance (with reverse camera), ESP, hill-start assist, 6 airbags, rear Isofix child mounts and even lane-departure warning. It carries a 5-star EuroNCAP crash rating, with 85% and 84% scored respectively for occupant and child protection. So, it's a very safe little family car.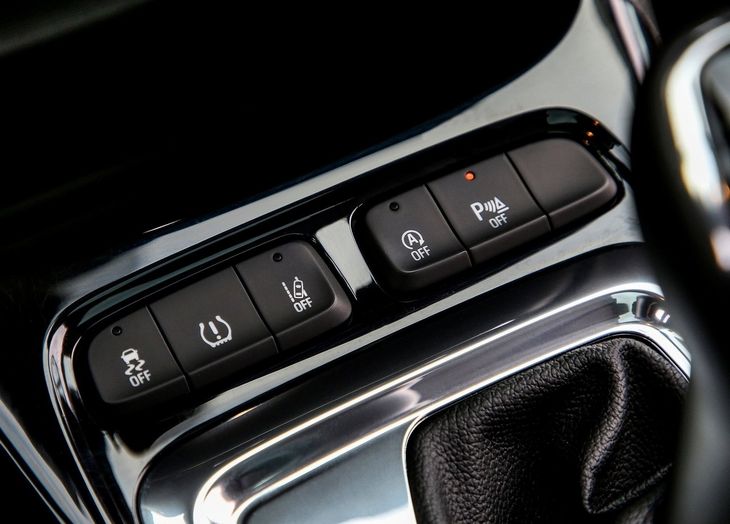 Standard safety features include lane-departure warning, which can be deactivated, as well as tyre pressure monitoring.
On the entertainment side it gets Opel's Intellilink system that includes Android Auto and Apple Carplay, in addition to the usual USB/Aux and Bluetooth functionality. If you're keen to use Android Auto, have a look at this article.
In terms of comfort there really is precious little to complain about. As per usual for an Opel, the steering wheel is adjustable for rake and reach, and the driver's seat in this model is manually height-adjustable, too. Finding a very comfortable driving position is therefore easy. In the rear, you can slide the bench backwards if you want to prioritise legroom. Automated wipers and lights, as well as cruise control and climate control are also included as standard.
Pricing and Warranty
The Crossland X 1.2T Enjoy sells for R309 900 (February 2018) and comes standard with a 5-years/120 000 km warranty and 3-years/60 000 km service plan. Service intervals are scheduled for every 15 000 km (or 12 months).
Verdict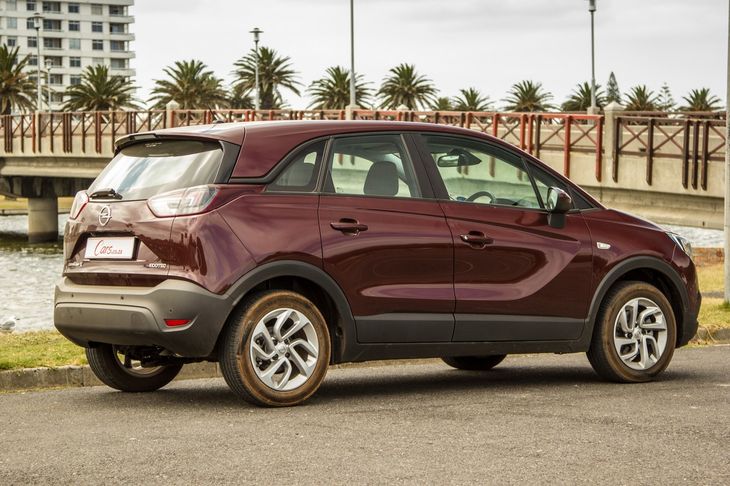 The Crossland X competes well in this compact family car segment, particularly if safety, infotainment features and comfort are high priorities.
The Opel Crossland X is a solid offering in this segment and certainly worth considering if comfort, infotainment and safety are priorities. In those 3 key areas, it is one of the best products in this part of the market. That said, we feel the Crossland X lacks a knock-out USP that would elevate its showroom appeal – if it was in a boxing match with its rivals it would probably last the full 12 rounds but never send a rival staggering or crashing to the floor. Ultimately, however, that may not concern shoppers who are looking for a vehicle that has few shortcomings and which ticks many of the boxes demanded of a small family car. We suspect the Crossland X will add significant volume to the Opel brand in South Africa.
You may also be interested in;
Opel commits to South Africa despite GM exit
Winners of the 2017/18 Cars.co.za Consumer Awards - Powered by WesBank
Looking to buy a new / used Opel Crossland X?