The onset of the COVID-19 pandemic and the consequent national lockdown has changed the car market in South Africa significantly. But, if you are in the market for a new car, it may be a good idea to "pull the trigger" quite soon after the lockdown ends.
*updated with Level 4 data*
The next few months will be very telling for the South African motor industry – and especially for the brands that import models into Mzansi. The coronavirus has changed the country's economic landscape, not just because of economic stagnation and a widescale loss of income and employment, but because it coincided with the country's national credit rating being downgraded to sub-investment (or trash) grade by rating agencies, which sent the value of the Rand into freefall. As a result, an economic turnaround will be extremely tough to achieve in the short to medium term.
If we focus solely on the car market, dealers have been able to make provisional sales and secure finance for prospective buyers, but no vehicle deliveries have been possible since the lockdown was enforced. Consumers will undoubtedly have been window-shopping (to stave off boredom) in the meantime, but many buyers will also hope to save money to make provision for tougher times to come.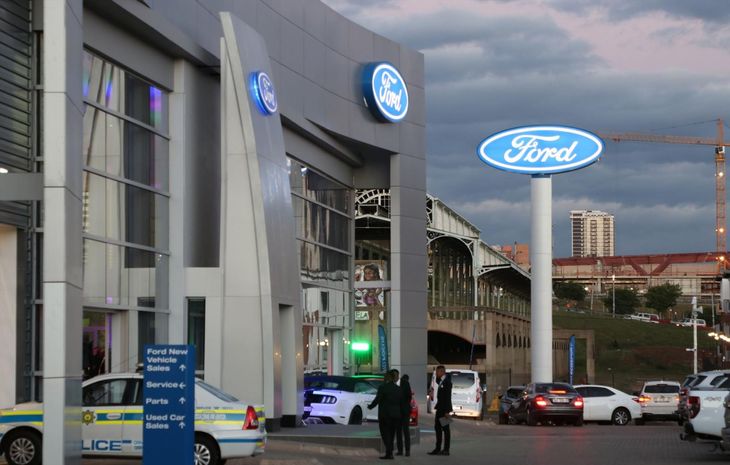 Vehicle prices are likely to increase in the coming months.
If we look beyond the lockdown, those who are fortunate enough to not have had their incomes negatively affected by the enforced economic lull may be able to take advantage of manufacturers looking to push sales the second the proverbial gates open. There are two things to take note of, however. The first is the exchange rate... We went into the lockdown at R17.20-ish to the Dollar (importers mostly purchase in Dollars) and at today's spot price, we have declined to R18.20. That's a large difference and not something that can be absorbed by local manufacturers or their dealers.
Further to that, a month earlier, at the end of February, South Africa was spotted at R15.00 to the Dollar. Much of the current stock sitting on dealer floors today (or that recently arrived in the country and are stored in depots) would have been purchased at around R15 to the Dollar so once that stock clears, there is likely to be hefty price increases on the cards for new vehicles listed on our national price list. Some manufacturers admittedly have foreign exchange insurance, but who knows whether they will stand by that considering how extensively the developments during the pandemic/national lockdown have devalued the Rand. Most currency insurance only lasts for 3 months – or at most a quarter, so it's unlikely to help importers in the long run.
The second factor in favour of buyers is the 200-point basis drop in the repo rate. Those with unaffected incomes will have better buying potential and those who were on the fringe before may be in a position to buy the vehicles they could not previously afford. The repo rate is a double-edged sword however: it could easily rise in a year's time, so be careful when stretching your spending power.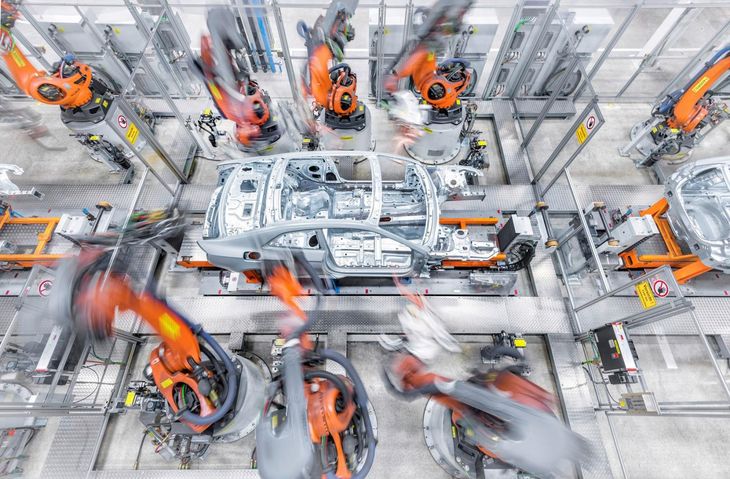 Local manufacturers will benefit both from exporting and less foreign exchange exposure.
What will be interesting to see is how these developments affect our local manufacturers. Brands such as Toyota, Ford, Volkswagen, Nissan, BMW, Mercedes and Isuzu all produce for the domestic- as well as export markets. The exchange rate will support the major exporters, making our vehicles affordable for overseas markets – if local supply chains make it through the lockdown unscathed.
What this could lead to is a major pricing disparity between locally-produced vehicles and purely imported vehicles. Brands such as Hyundai, Kia, Mazda, Renault, Suzuki, Volvo and JLR (the brands which don't get export credits from local production) will have to box clever to maintain competitiveness in the market, especially in the small-car segment where margins are already tight.
There is another kick in the teeth on the way for buyers, so it might be even more prudent to make haste on that upcoming car purchase: the increased emissions tax. As of April 1, the new CO2 tax comes into play; vehicles that produce more than 95g/km (the threshold is no longer 120g/km) of CO2 will be more expensive to buy. The new rate is R120 per gram of CO2 above 95g/km. A dealer may be able to absorb that cost with current stock (if you find a nice dealer), but as soon as the price increase kicks in, expect the impact of CO2 taxation to further increase new vehicle prices.
While we are not financial advisors by any stretch of the imagination, but the evidence is pretty clear on what the future holds for vehicle prices in South Africa. As always, be prudent, do your own research and weigh up exactly what you can afford before you sign on the dotted line.
Level 4 updates
Some details about Level 4 restriction were announced on the 30 April, which have eased some of the strain on the motoring industry. You will be able to buy spare parts from open outlets to repair your vehicle, hopefully the supply chain of this industry is able to also return to work. Local manufacturers are allowed to operate at up to 50% capacity, meaning that they will again be able to produce cars for the local and export markets. Vehicle sales are also going to be phased in during level 4, the official statement quotes 'permission has been granted for car sales under specific directions.' As pleasing as this sounds, additional information on the specific directions have not been forthcoming. Naamsa has also put in a request to confirm if heavy commercial vehicles and motorcycles are also included under this classification. Dealers have also been asked by Naamsa to make use of e-commerce as much as possible and to attempt online bookings for test drives to minimise the foot traffic on dealership floors.
Related content:
You Can Still Buy A Car During Lockdown
Are South Africans Really Staying at Home Under Lockdown?