Back in 2018, Nissan revealed its new 7-seat Navara-based SUV called the Terra. Will it come to South Africa? We hope so… But Nissan is also looking at launching at least 2 new crossover/SUVs on the local market.
As part of Nissan's transformation strategy, called Nissan Next, the brand revealed its new Ariya electric crossover this week which marks a new journey for the Japanese brand. As part of this new transformation strategy, Nissan will be focusing its energy on growing its presence in the realm of crossovers and SUVs.
In a virtual roundtable conference this week, Nissan South Africa's marketing director, Kabelo Rabotho, confirmed that the brand is looking at introducing 2 new compact crossover/SUV products as well as potentially introducing the Navara-based Terra SUV on local soil. As for the former 2 new products, we would guess that Nissan will finally be introducing the long-awaited Kicks crossover which was due to arrive locally last year as well as the recently-teased Magnite compact family SUV, but Nissan South Africa wouldn't divulge further or confirm these products.
As for Nissan's Terra SUV, it's appears to be under serious consideration for South Africa in the not-too-distant future and it would be a welcome addition to the brands local SUV lineup where the 7-seater would compete with other adventure SUVs such as the popular Toyota Fortuner, Ford Everest, Mitsubishi Pajero Sport and the Isuzu MU-X. We feel that some new, competitive competition in this segment would be most welcome.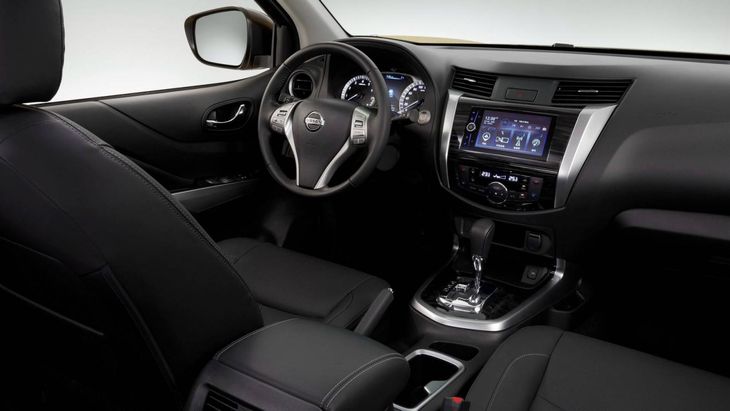 The Nissan Terra's interior is similar to the Navara bakkie upon which it is based
The Terra formed part of the 2018 Nissan M.O.V.E to 2022 midterm strategy to increase frame and LCV sales by more than 40% by 2022 with the ultimate goal to become a global leader in bakkies and frame-based SUVs. The new Nissan Terra was the first step for Nissan to achieve this goal. The Terra's exterior and interior styling shares its design with the Navara double-cab bakkie.

If the Nissan Terra was to be offered in South Africa, it would likely be fitted with the Navara's tried-and-tested 2.3-litre twin-turbodiesel engine offering 140 kW and 450 Nm of torque. The Terra will also likely feature a 7-speed automatic transmission. In other markets, the Terra can be had in both petrol or diesel guise with a capacity of 2.5-litres.

The Terra could shake up the adventure SUV segment if it comes to South Africa...

Buy a Nissan Navara on Cars.co.za
Related Content
Nissan Africa Announces 4-Year Plan
Renault/Nissan/Mitsubishi Strengthen Alliance