The Nissan Navara has been updated for 2019 and the changes are comprehensive. Here's what you need to know.
The Nissan Navara is a double-cab bakkie which is assembled in Spain, China, Mexico, Thailand and Argentina. It takes on the Ford Ranger, Toyota Hilux and Volkswagen Amarok in the hotly-contested leisure double-cab bakkie segment.
Now for 2019, Nissan has unveiled some changes to the Nissan Navara. While the differences are difficult to spot on the outside, the changes made to the Navara are significant. The Japanese brand claims the newcomer is "tougher, smarter and more fuel efficient."
In terms of styling, the Navara gets new wheel designs and larger rims in some cases, up to 17-inches in size. High-spec Navaras feature LED headlights now with a high-gloss black inner shell element.
Perhaps the most notable improvement is the inclusion of an updated 2.3-litre diesel engine which now features not one, but 2 turbochargers. The outputs, however, remain the same with the familiar 140kW and 450 Nm of torque while a 120 kW/425 Nm version will also be offered in some markets.
In an effort to improve efficiency, Nissan has reworked the engine to include steel pistons and carbon-coated piston rings while also lowering the compression ratio and increasing fuel pressure with a new pump. The Navara's water cooling system has also been updated and a new exhaust system now features a Diesel Particulate Filter (DPF) as well as Selective Catalytic Reduction (SCR) technologies.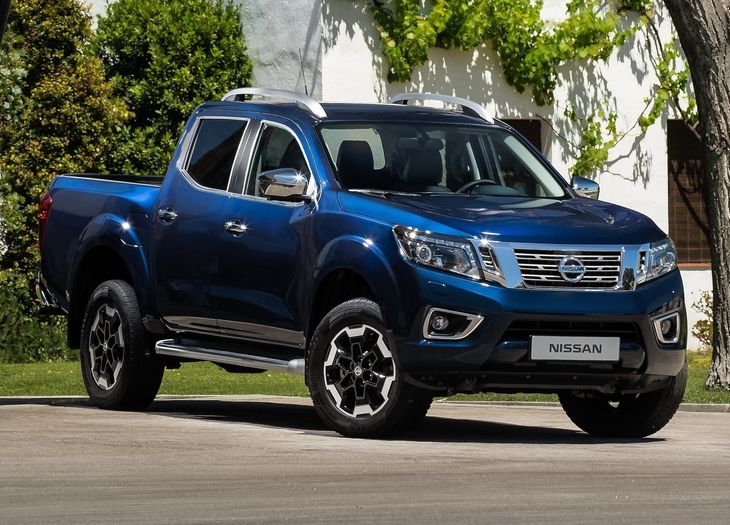 The changes to the Navara are significant and we can't wait to test it on local soil.
The Navara also benefits from a new 6-speed manual transmission which is said to offer easier and more refined gear shifts with improved synchronisation and reduced vibration. The 7-speed automatic transmission has also been reworked to improve comfort, refinement and responsiveness.
Fitted with a second-generation 5-link rear suspension (unlike the more common leaf spring setup), the Navara double cab's payload has increased by between 54 and 114 kg (depending on the specification) and now totalling 1 115 kg - 1 180 kg. The rear suspension has also been lifted by some 25 mm and a 2-stage coil spring is said to improve the Navara's stance. Nissan has also reworked the front suspension to reduce steering effort, effectively improving low-speed manoeuvrability.
Lastly, larger 320 mm disc brakes are fitted up front (previously 296 mm) while 308 mm rear disc brakes replace the previous drum brakes. This change, according to Nissan, has reduced the required braking pedal force by 40% while also reducing noise and improving braking performance.
On the inside, the Navara benefits from a larger and more responsive 8-inch NissanConnect infotainment system with integrated navigation and mirroring function while also offering Apple CarPlay and Android Auto capability.
We are currently waiting for Nissan South Africa to confirm the arrival of the updated Navara in South Africa. We will keep you updated as soon as the information becomes available.
Buy a new or used Nissan Navara on Cars.co..za
Further Reading
Nissan Navara Stealth (2019) Launch Review
Nissan Navara (2017) First Drive