Nissan has shown the IMx Kuro concept in Geneva. The model has had a few updates from the model shown in Tokyo last year and now features a brain awareness system.
The IMx Kuro follows on from the model shown in Tokyo last year. The new tech installed for the Kuro model is a Brain to Vehicle (B2V) system that improves driver's reaction times and driver enjoyment. By catching signs that the driver's brain is about to initiate a movement – such as turning the steering wheel or pushing the accelerator pedal – driver-assist technologies can begin the action quicker. This can improve reaction times and enhance manual driving. The driver wears a device that measures brain wave activity, which is then analyzed by autonomous systems. By anticipating intended movement, the systems can take actions – such as turning the steering wheel or slowing the car – 0.2 to 0.5 seconds faster than the driver, while remaining largely imperceptible.
Built on Nissan's EV platform, the sleek and sporty-looking IMx Kuro Concept is powered by 2 electric motors, one over each axle with a combined power output of 320 kW and 700 nM of torque. Power is supplied by a high-capacity battery that will allow the IMx to travel over 600 km, which substantially more than the 400 km offered by the second-generation Nissan Leaf.
Fully autonomous driving
The IMx Concept features the latest version of Nissan ProPilot, allowing for fully autonomous driving. When the system is activated, the steering wheel retracts and is stored in the dashboard and the seats recline so that you can you read the morning newspaper. When ProPilot is disengaged, the steering wheel and seating positions return back to normal so that the driver can take control of the vehicle again.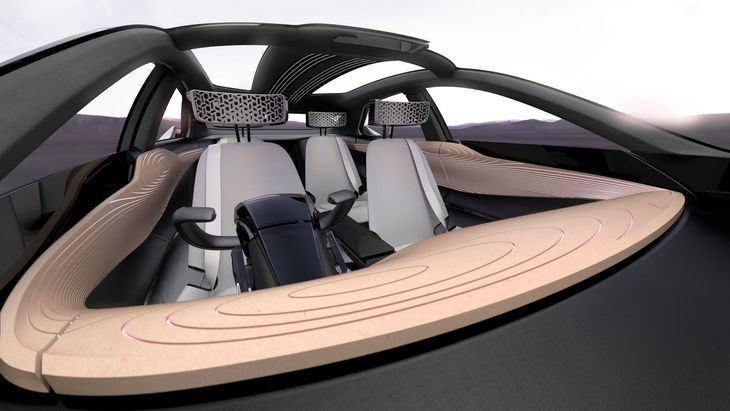 The IMx Concept features a futuristic and spacious interior. What's next?

The IMx Concept features a spacious cabin and according to Nissan, was designed to deliver sharp handling.
Related Content
5 Reasons Why New Nissan Leaf is Important
New Nissan Leaf Does Electric Better [Video]
Nissan Navara 2.3D 4x4 LE (2017) Review
Bakkie Comparison: Nissan Navara vs Ford Ranger Fx4 [with Video]
Nissan Navara vs VW Amarok (2017) Which is better for off-roading?
2017/18 Cars.co.za Consumer Awards – powered by WesBank; Finalists