New special editions and a boosted bakkie are all part of VW's local product strategy for 2020.
The largest of all German automotive companies is investing massively with deep electric powertrain R&D.
A flood of new VW battery cars and technology features are expected in the next few years. Amidst all the marketing noise, it can be confusing to understand what is global, and what is local, within VW's planning.
There is no question that VW is going big in 2020, but how does that impact the German brand's local strategy and product schedule?
After being given access to the company's local planning specialists, we have some official dates and details about what VW will be doing, and when, in South Africa during 2020.
Electric Golf and ID.3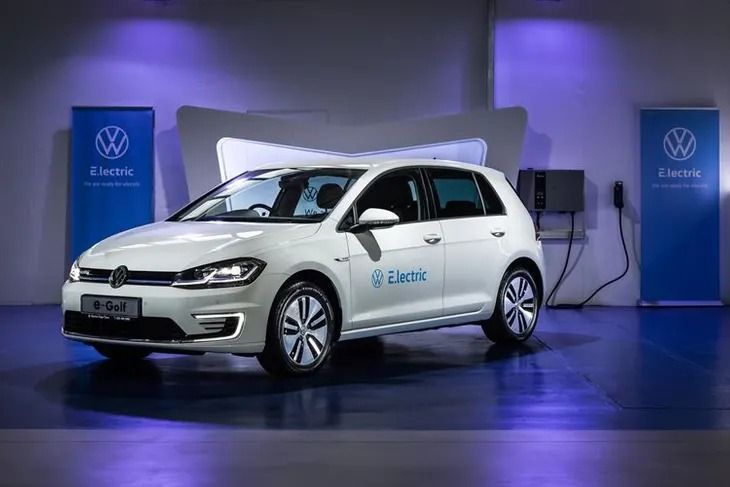 The e-Golf is been used as a testbed for VW's electric plans in SA.
Battery-powered vehicles are going to be VW's global business of choice in future. South Africa is way behind the international curve of charging infrastructure and government policy regarding the taxation and incentivisation of electric vehicles.
Despite this, VW is keen to show South Africans what it can offer in terms of electric mobility. A limited fleet of e-Golf models have arrived in the country and will be clocking mileages and acting as awareness vehicles.
Later in the year, VW hopes to introduce a fleet of ID3 electric cars too.
Crossing the Ts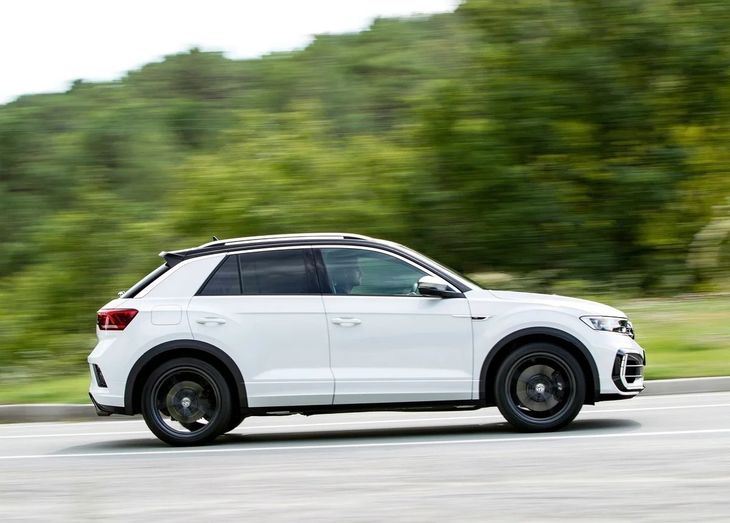 The T-Roc will land in SA sometime in Q3 of 2020.
VW's T-Cross has been an astounding success since its local introduction late last year. The portfolio has now been broadened with a 1.5 TSI derivative. This 110 kW engine should appeal to those T-Cross customers who regularly load their crossover with a full complement of passengers, and luggage.
Very much at the opposite end of the model range, VW will be introducing the sub-R300 000 T-Cross Trendline during the second quarter of 2020. This is the most modest version of T-Cross, with a 70 kW version of the 1-litre engine.
The keenly anticipated T-Roc will debut in Q3, and it should be a rousing success. Golf sales have been edging lower as most traditional Golf customers have begun opting for Tiguan. VW brand fans who have Golf-money to spend, but don't want the size of Tiguan, should flock to T-Roc in droves, as it offers a more compact Golf-based crossover experience.
VW will also offer the facelifted Tiguan, towards the end of 2020, sharpening-up the appearance of an SUV which has established a local pathway for the brand's compact crossover and SUV success.
Goodbye to GTI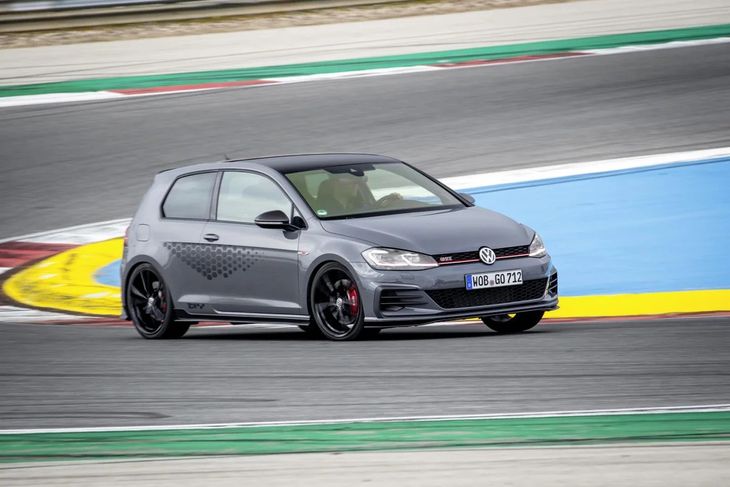 The swansong of the Golf 8 range, the TCR is limited to just 300 units in SA.
VW is preparing for the arrival of its immensely important Golf 8 later this year, and that means the current Golf range will be tapered.
It is a tradition that VW always produces a very special GTI derivative, to celebrate the end of any Golf model lifecycle. And with Golf 7.5, is it no different.
VW has confirmed that its local consignment of 300 GTI TCRs will be arriving during Q2. Each of these very special Golf GTIs will feature a numbered certificate of authentication, which should make them collectable for owners intent on keeping their cars as an investment.
The GTI TCR is good for 213 kW and will have some unique styling trim. With the GTI badge having such a strong following in South Africa, these cars might be the status-symbol hot hatches of 2020.
Hello to Golf 8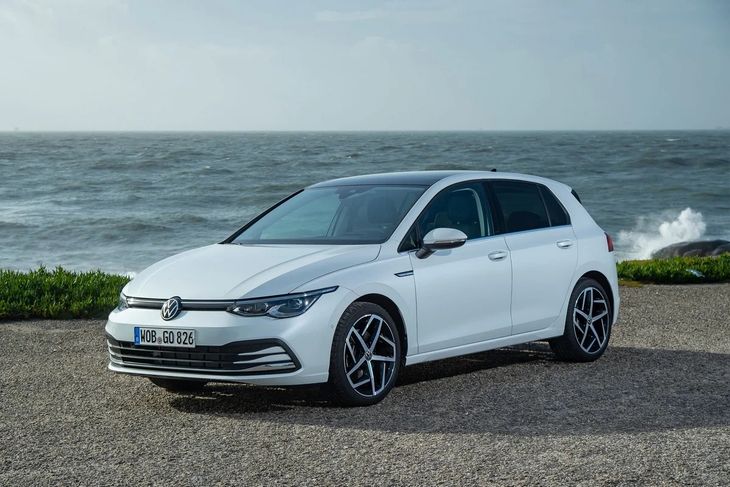 The Golf 8 should arrive right at the end of 2020, replete with new VW branding.
The company's crossover and SUV strategy has radically changed its volume dependency on Golf, but this remains the most important legacy car in VW's product matrix.
Golf 8 will become available locally in the last quarter of 2019 and should usher in a new era of digitisation for VW. Intuitive Smartphone pairing, superior App integration and driver assistance technologies will be hallmarks of the Golf 8.
The cabin is served by huge dual-screens, which promise to be of the highest calibre in terms of luminosity. A weakness of many cabin function screens has been their inability to remain clear and full of contrast when bathed in harsh African sunlight.
VW has been developing a new generation of infotainment and instrumentation screens, which are fantastically legible, especially in challenging local lighting conditions.
Vivo special edition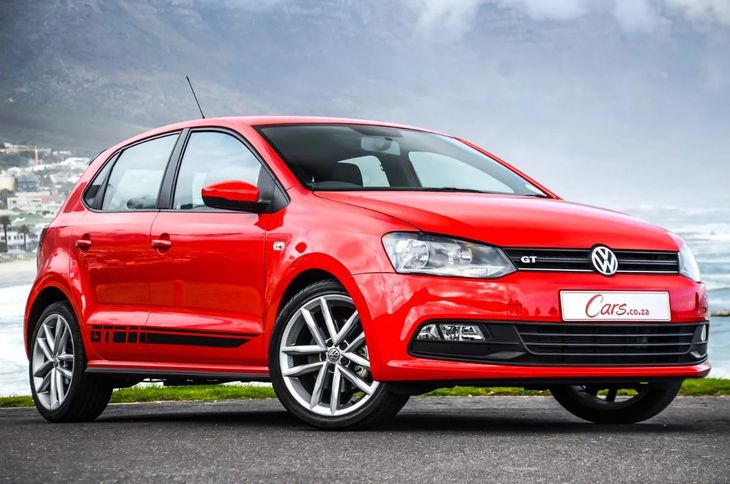 SA's most-popular passenger vehicle is set to get another special edition variant.
Amidst all the latest platform and technology deployments that VW is planning for 2020, it has not forgotten of the humble Vivo.
The perennial South African passenger car favourite is due to gain a special edition variant. VW is the South African budget-car special edition expert, having perfected its marketing strategy over decades, starting way back with Golf 1.
It is unclear exactly what specification changes will be applied to create this Vivo special edition. Our best guess would be some unique graphic elements, a possible infotainment upgrade or perhaps even a raised-ride height Vivo Cross edition.
Ballistic bakkie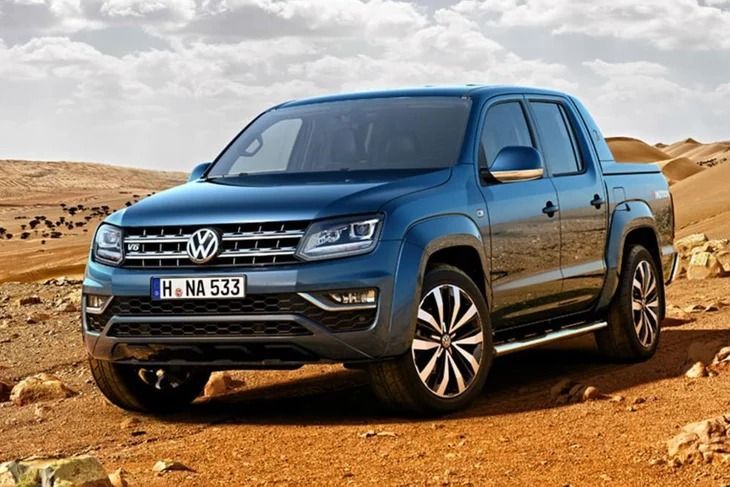 The 190 kW Amarok has been on the cards for a few years now, but it looks set to finally arrive during Q3 of 2020.
VW might not be a volume player in the local bakkie market, compared to the likes of Ford or Toyota, but Amarok is inarguably South Africa's most awarded premium double-cab.
If you seek a bakkie with unmatched overtaking performance and high-speed cruising ability, the Amarok V6 is unrivalled. These 3-litre turbodiesel double-cabs are so popular, that VW sells them at a ratio of 70/30, in relation to the 2-litre bi-turbo Amarok.
That ratio could shift to 80/20 when VW finally introduces its 190 kW version of the Amarok V6. Scheduled for Q3 it will become South Africa's most powerful turbodiesel bakkie, a position which might go unrivalled for years, as Mercedes-Benz's X350d is soon to be discontinued.
Related content
Amarok 580S is VW's 200kW Double-Cab Monster
Quad-exhaust VW Golf 8 R spotted