While Toyota and Ford are making hay in the lucrative local bakkie market with their revamped Ranger and brand new Hilux, erstwhile pickup stalwarts Mitsubishi and Nissan have been forced to watch from the sideline…
By Ferdi de Vos
It must be a frustrating state of affairs for the Franco-Japanese companies; more so as they know they have the means to take the fight to the competition, but are not in a position to do so (at least for now). It's even worse when your European partner (Fiat, with the Fullback) launches its first offering, based on your design, before you can get into this hotly contested segment – that's exactly what's happened to Mitsubishi South Africa.
A bakkie stalwart since the days of the popular Colt (or L200, as it was known overseas), the company will be beaten to the post by newbie Fiat when the Fullback, the Italian giant's version of the fifth-generation Triton, is launched in June.
So, why did this happen?
Triton delay: the reasons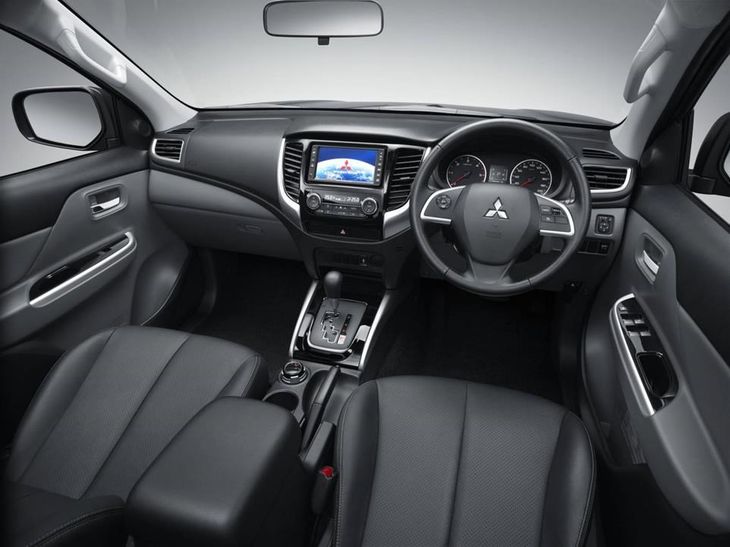 Although the design seems familiar, the upcoming Triton's cabin is all-new and loaded with mod-cons.
First indications suggested the latest Triton would be introduced locally by mid-2016, but this timing was altered for numerous reasons, according to Mitsubishi's marketing manager Braam Faul.
"As initially stated we want to launch the latest Triton with Mitsubishi's new state-of-the-art 2.4-litre turbodiesel engine, designated 4N15, and not with the current 2.5-litre," he said. "We felt we need to launch our new model with the latest engine available," he added. "But with production running at full capacity this means we'll have to wait a little longer."
The smaller aluminium-block MIVEC turbodiesel engine is rated at 133 kW at 3 500 rpm and 430 Nm at 2 500 rpm and, in the new Triton, will be mated with either a 6-speed manual or 7-speed automatic gearbox.
Contrary to this the Fullback, in turbodiesel form, will only be available with the 2.5-litre, in three states of tune: 94 kW, 100 kW and 131 kW respectively, with torque figures varying between 200 Nm and 400 Nm, and mated to either a five-speed manual or five-speed auto transmission.
RELATED CONTENT: Click here to read our first drive impressions of the new Fiat Fullback
The range-topping Triton double cabs will offer Mitsubishi's Super Select II four-wheel drive system as found in the Pajero, and they will be luxuriously equipped, Faul said.
He admitted the volatility of the South African currency also has an influence on the launch strategy, as it is playing havoc with vehicle pricing. This is evident in the sharp increases already experienced this year, with more set to come.
"We're obviously not keen to introduce new Triton or, for that matter, the upcoming Pajero Sport at uncompetitive prices," he said. "We are carefully watching the situation, and while we would like to launch before year-end, no firm date has been set."
The elusive Nissan Navara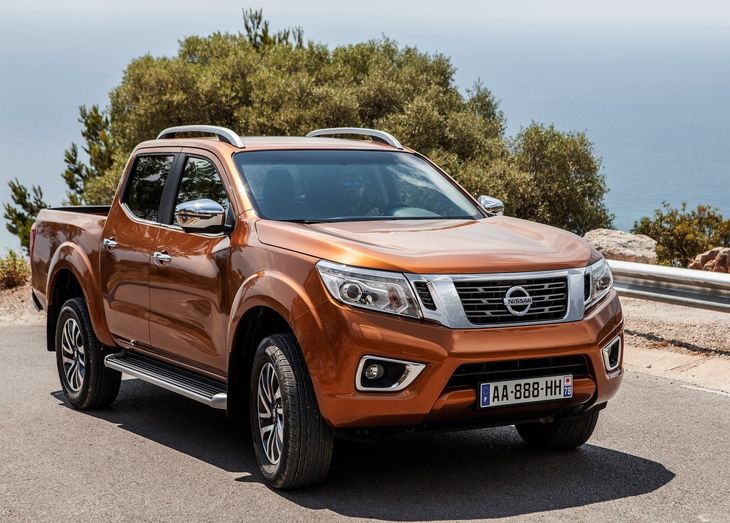 Handsome new Nissan Navara will be locally built, but no launch date has been set (yet).
There are many rumours about the forthcoming launch of Nissan's latest Hilux-fighter. According to some sources it's imminent; others indicate it should already have happened, and more say it will be before year-end… Truth is, no final introduction date has been decided.
As things stand, the following can be stated, as confirmed by a Nissan spokesperson: Yes, the Navara will definitely be launched locally, and yes, it will be built locally, but it is also not yet finalised when production will start.
"Ramp-up for production of the Navara has already started at the Rosslyn plant, but we have not confirmed any dates when this will commence. Meanwhile, production of the NP300 continues," she said. She would not be drawn on any specifics, and added: "We will communicate our intentions to all stakeholders once we have finalised all our plans."
Given that the normal ramp-up period for a new line in any plant is around 9-12 months, one could speculate that the new Navara will only be ready for local introduction by early 2017.
As For The Others...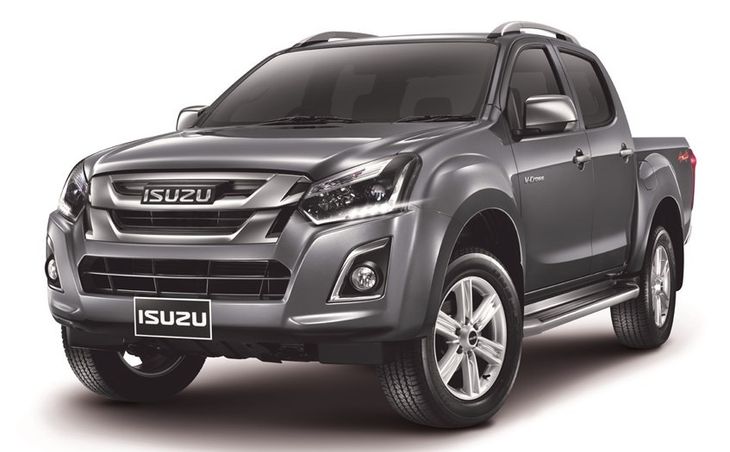 Only subtle, mostly cosmetic changes are expected to appear on the facelifted Isuzu KB later this year.
With Ford and Toyota surging ahead in the market, how do the other bakkie stalwarts, besides Nissan and Mitsubishi, intend responding? Well, it seems the other two major players, Isuzu and Volkswagen, have divergent views on this.
As previously reported on Cars.co.za, Isuzu plans to launch a facelifted KB late this year, but major engine changes are unlikely. Interestingly, an all-new 1.9-litre turbodiesel engine has been introduced elsewhere, but it will seemingly only be available overseas, and is not destined for our market.
While Isuzu is "down-sizing", at least elsewhere, Volkswagen is upscaling – with VW Commercial announcing that the facelifted Amarok will be endowed with a 3.0-litre V6 turbodiesel engine. While this addition has not (yet) been confirmed for South Africa, the revamped, more upmarket, models will be available in Europe with a 165 kW version of the V6, delivering 500 Nm of torque, and a de-tuned 150 kW variant.
Meanwhile, Mercedes-Benz is gearing up to produce its luxury bakkie model, based on the Navara platform and probably named the GLT, in Spain and Argentina, for local introduction in 2018, while rumour has it that the PSA Group is also planning a pickup, believed to be based on the Hilux platform…
Oh, and don't forget the Indians. Tata and Mahindra are surely working on replacements for the Xenon and Bolero, to be presented by 2018.
2016, slated as the Year of the Bakkies, seems set to continue well into next year, and 2018…
MORE BAKKIE CONTENT
Read our big double-cab bakkie comparison test
Search for new and used Mitsubishi Triton stock on Cars.co.za
Search for new and used Nissan Navara stock on Cars.co.za
Search for new and used Isuzu KB stock on Cars.co.za
Search for new and used Volkswagen Amarok stock on Cars.co.za