An all-new Toyota RAV4 is due to arrive in South Africa in March 2019 and we will be driving the new RAV4 in Spain next week. Here are 5 things to know about the new RAV4...
The RAV4 is a popular choice in the family car segment and has racked up cumulative global sales of more than 8.1-million units. The RAV4 celebrates its 25th birthday in 2019 and with the imminent arrival of the 5th-generation model, Toyota will look to build on the success of its predecessor.
Here are 5 things you need to know about the new Toyota RAV4...
1. Looks Better Than Ever
While opinions regarding the new design of the RAV4 may be divided, we think it looks better and more purposeful than the current model. Much of the change is seen at its front-end which is far more beefier, muscular and edgier than before with a larger grille taking pride of place. The RAV4's squared off wheel arches with cladding give it a rugged look while slim and angular rear-end gives the new model some added road presence. This latest RAV4 is bound to sell well in the crossover/SUV-obsessed SA market when it arrives early next year...
2. New Engines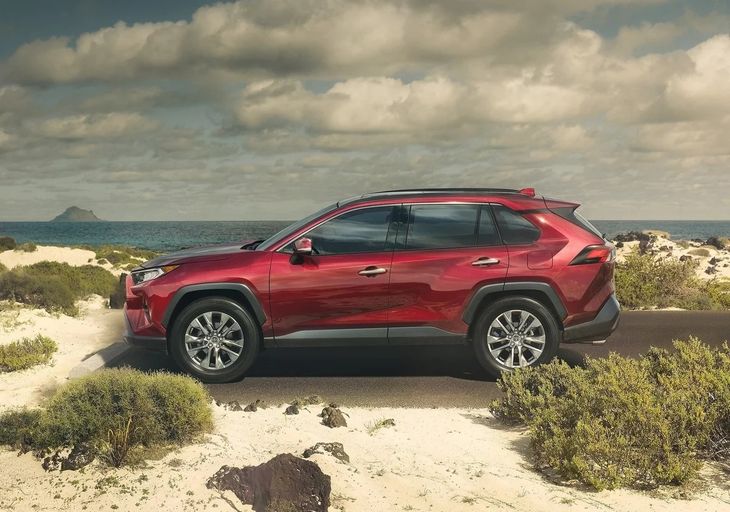 The new RAV4 will be powered by new engines including a 4-cylinder, 2.0-litre petrol engine driving the front wheels with 127 kW and 203 Nm of torque and mated to either a CVT or 6-speed manual transmission with rev-matching technology.
A more powerful 2.5-litre petrol engine will power the all-wheel-drive version with 152 kW and 243 Nm of torque and will be mated to a new 8-speed automatic transmission. A hybrid RAV4 is offered in other markets but is not likely to make it to South Africa.
3. Enhanced performance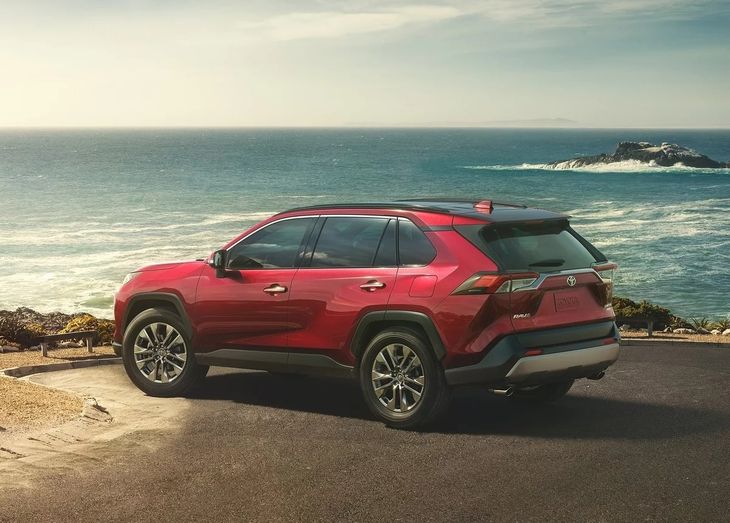 Toyota's mechanical all-wheel-drive system has been updated and now features dynamic torque vectoring that can apportion torque to the rear left and right wheel as well as between the front and rear axle. The latest system is said to provide stable performance and accurate response while cornering in dry and wet conditions. Up to 50% of torque can be sent to the rear wheels and independent couplings can further distribute torque between the 2 rear wheels.

More than this, the new RAV4 will also feature AWD Integrated Management (AIM) which will automatically adjust systems such as the steering assist, brake and throttle control, shift pattern and torque distribution based on the drive mode, including Normal, Eco and Sport. A multi-terrain switch will also allow the driver to select modes for mud and sand or rock and dirt.
4. More space and comfort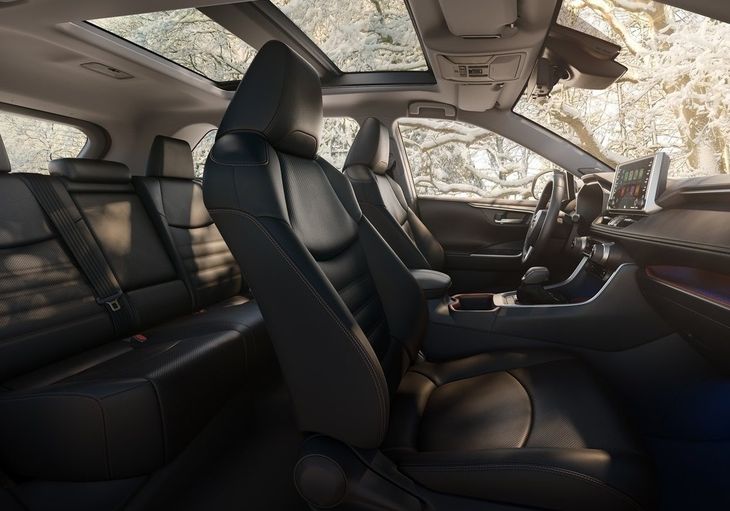 Built on same TNGA platform that underpins the C-HR, Prius and forthcoming Corolla hatchback, the new RAV has a longer wheelbase and stands wider and lower than the current model which will translate into more space for space for passengers, particularly those seated in the rear. Furthermore, it rides on a unibody chassis which is some 57% stiffer than before and makes use of a multi-link rear suspension for optimum handling and ride comfort while reducing noise entering the cabin. The rear seats are split in a 60:40 configuration for added flexibility.
5. Enhanced interior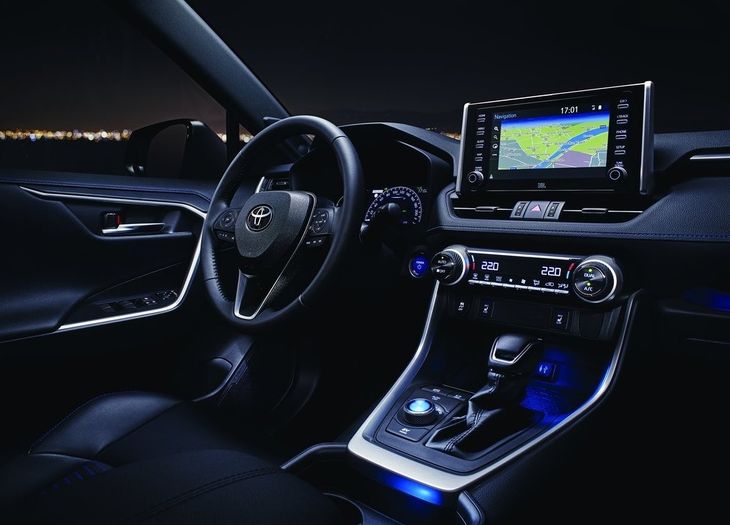 While South African specification has yet to be confirmed, the interior of the new RAV4 has been simplified and you can expect a 7-inch or optional 8-inch touchscreen infotainment system to be offered. The RAV4 can be equipped with up to 5 USB ports as well as a wireless charging tray for rapid smartphone charging. The new RAV4 is also equipped with an all-new 800 W JBL audio system with 11 speakers.
We will keep you updated as soon as local specification and pricing details become available.
Buy a new or used Toyota RAV4 on Cars.co.za
Related Content
Toyota showcases all-new RAV4 SUV at New York Auto Show
Toyota RAV4 2.2D AWD GX (2016) Review
5 South African Summer-Driving SUVs