Renault's goal is to provide mobility for the masses in a clean and efficient manner, and the brand has unveiled the EZ-GO to help alleviate congestion and pollution in modern cities.
With cities experiencing pollution and traffic congestion, it makes perfect sense to ride share and with the age of the electric car and autonomy upon us, this concept from Renault appears to make a lot of sense. The new Renault EZ-GO concept doesn't even look like a car. EZ-GO is not just a car, but also a service. It can be ordered through an app or via an actual station. It offers the comfort and privacy of a normal car, without anyone having to actually drive. The vehicle is autonomous which means you can read a book, browse the Web with your device or even sleep.
Renault's EZ-GO can carry up to six people and it travels around completely autonomously as it has level 4 capability. EZ-GO can control the distance from the vehicle in front, stay in lane and change lanes. The cabin has been cleverly designed to maximise the space and the light entering, so it never feels claustrophobic. It has a top speed of 50 kph, which is ample in the confines of a modern city. The cabin is fitted with the latest creature comforts like Wi-Fi connectivity and induction charging.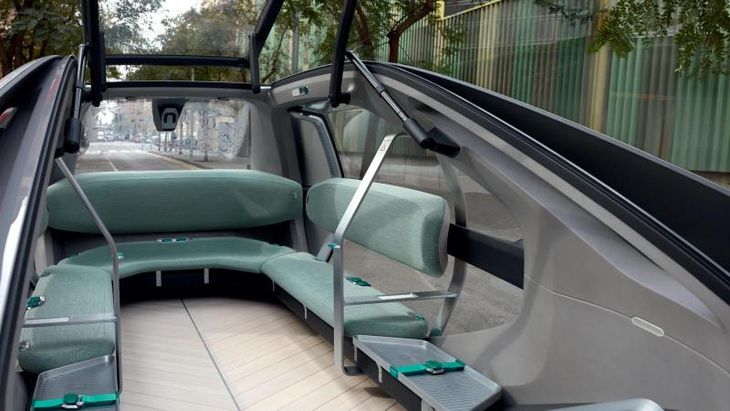 The Renault EZ-GO is a new take on ride-sharing and public transport.
Further Reading
5 Alternatives to the New VW Polo Vivo
Hyundai Grand i10 1.2 Glide (2018) Quick Review
Volkswagen Polo Vivo 1.4 Comfortline (2018) Review