Is this the best new bakkie of 2020?
Renault's Duster has a built great reputation. It can rightfully claim to have transformed the French brand's image and standing amongst South African buyers, especially those who do a lot of gravel travel.
Imagine if Renault could leverage that positive brand association with the strong local demand for bakkies? The latest Duster product development is a move exactly in that direction.
Renault's Romanian subsidiary, Dacia, has now revealed a bakkie version of its Duster, which not only looks great, but has some real off-road ability too.
How does this Duster single-cab compare to the SUV in terms of size? Measured bumper-to-bumper it is 19mm shorter, which should make parking even easier.
The new Duster bakkie's load box is 1.65m long and has a loading capacity of 1000-litres, with a payload rating of 500kg. In the market for traditional half-ton bakkies, which is now virtually serviced by a single model, Nissan's NP200, the Duster's utility specification is absolutely on point.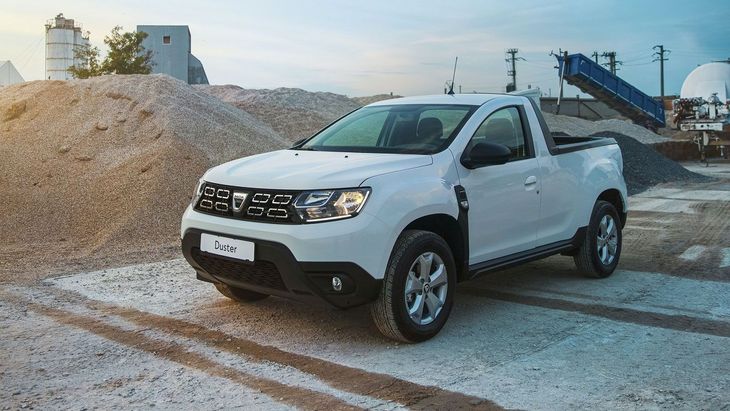 The Duster bakkie would provide strong competition for Nissan's NP200 (if it was offered in SA).
All-terrain ability promises to be excellent, with the single-cab using Duster's clutch-pack actuated all-wheel drive system and six-speed manual gearbox.
Ground clearance also increased, by 14mm, to give the Duster bakkie an impressive 224mm of underbody obstacle clearance, which is hugely impressive for a vehicle that has a comparatively short wheelbase.
Completing the simply outstanding compact single-cab 4x4 bakkie specification is a 1.5-litre turbodiesel engine. The DCi powertrain will be familiar to South African Duster customers, boosting 85kW and 260Nm. Diesel consumption is excellent too, at only 4.7l/100km.
Those outputs should not only give it very responsive overtaking acceleration, but could make the lightweight Duster single-cab a very capable sand driving bakkie, with some high-volume tyres running at appropriately low pressures.
Priced at a premium of 20% above the equivalent Duster five-door SUV, the single-cab 1.5 DCi 4x4 qualifies as something of a compact lifestyle bakkie.
Despite its hefty price increase over other Dusters, there is no arguing against the bakkie version's specification and neatly executed design. These Dusters were developed by a joint venture between the Renault-Nissan Alliance and Romanian engineering consultancy, Romturingia.
Would you like to see the Duster bakkie in South Africa?
Buy a Renault Duster on Cars.co.za
Related Content
Renault Duster TechRoad In SA (2020) Specs & Price
Renault Duster 1.5dCi Dynamique 4WD (2019) Review
Renault Duster (2013-2018) Buyer's Guide