CES 2017 marked the show's 50th anniversary, and while the automotive industry has been increasing its presence at the show over the years, this year, at least 9 of the somewhat largest car manufacturers chose to share their roadmap for the future.
CES is the largest consumer electronics tradeshow that takes place in Las Vegas in early January each year. It's where technology companies showcase new products, some of which are ready to ship, and some are working prototypes; but a large amount never make it to production. The show sets the tone for the year ahead and gives consumers an idea of what to expect in the technology space.
In no particular order, here are the biggest car-tech announcements from CES 2017...
Hyundai Google Home integration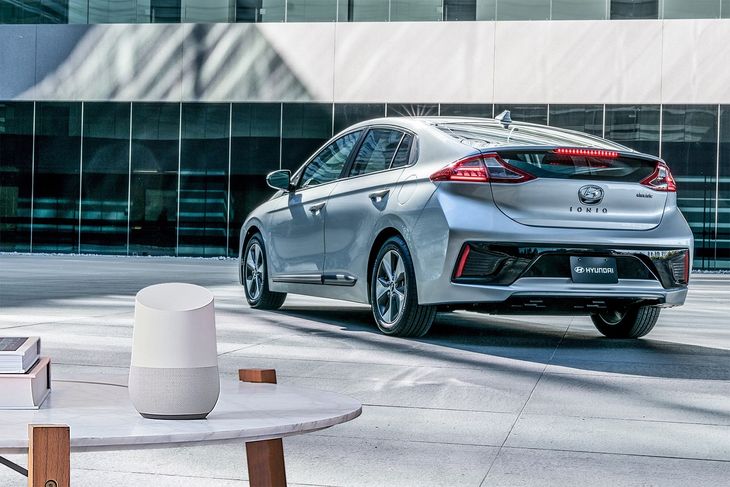 Hyundai has announced Google Home integration on its Blue Link service that allows drivers to control certain functionality of their vehicles remotely through supported smartphones and smartwatches. Blue Link is Hyundai's connected car solution that requires a subscription for access to all features, which makes up a combination of safety, remote functionality, car care and infotainment. Google Home is a voice-activated speaker powered by Google Assistant that plays music, answers web queries, set alarms, retrieve flight info, turn your lights on and off, etc, triggered by "Ok, Google".

The integration of controlling a car through a digital home assistant is new; and if you're worried about security, you will be prompted for a PIN code. Asking your speaker to turn on your car's engine and air conditioner while finishing up a cup of coffee, or finding a restaurant and sending the directions straight to your vehicle? Yes, please!
Ford is bringing Alexa to SYNC 3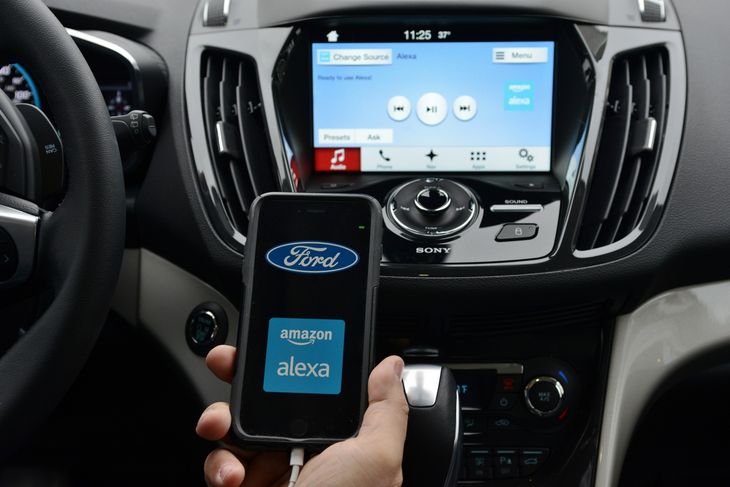 Ford was busy at CES this year. It announced a rollout of seven electric and hybrid vehicles within the next five years; unveiled a self-driving hybrid Fusion expected to go into production by 2021; and said it's bringing Alexa into all vehicles through SYNC 3. Ford is the first car manufacturer to pair the Amazon Echo with its vehicles. Similar to rival Google Home and Hyundai, users can also control their cars through their Echo, but Alexa will also work inside Ford vehicles.

You can ask her to switch to your favourite playlist, read the news, play audio books, add items to your Amazon cart; and as you approach home, ask her to open the garage doors or turn on your home lights, and so much more. The two-phase rollout is expected to take place later this month in supported countries. Other announcements by Ford include turning SYNC-supported vehicles into WiFi hotspots and pairing the Samsung Gear S2 and S3 smartwatch to assist with parking, alerts and reminders.
BMW HoloActive Touch System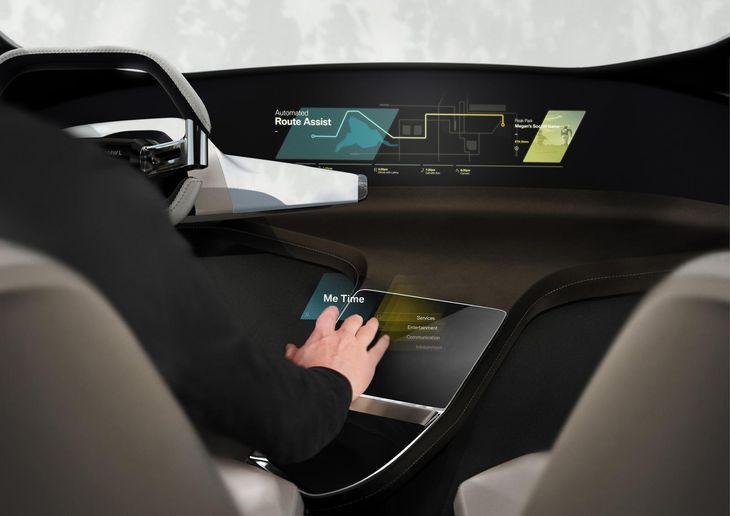 Remember BMW's gesture controls introduced on the 7 Series last year in South Africa? The German automaker revealed a futuristic HoloActive Touch display system concept making use of gesture controls once again. On its YouTube channel, BMW said it uses technology similar to its head-up display, combined with a gesture camera, to create a new interior layout on the dashboard between the driver and vehicle, sort of like a virtual touchscreen.

A full-colour display is then created through reflections on the inside of the vehicle, rather than being projected onto the windscreen, said the BMW blog. The gesture camera picks up fingertip movement and positioning, and when an item is selected, the user will feel a pulse to know it registered. The concept is part of BMW's I Inside Future study, which is meant to work seamlessly with autonomous vehicles. BMW also announced it will bring Microsoft's AI Cortana into its automated vehicles.
Toyota Concept-i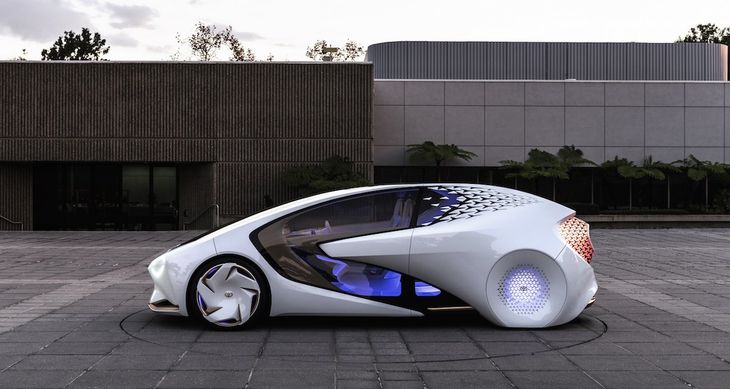 And now for something completely different. Toyota's Concept-i car is an advanced AI that learns human behaviour over time to build a relationship with its owner. Toyota says it can measure emotional responses to places you drive, so if you're stressed while sitting in traffic, you will get a seat massage. The car's virtual assistant Yui can do everything on the vehicle, all you have to do is ask. Yui will also know when you're tired and take over driving. Hmm, too futuristic, or too creepy?
Faraday Future FF91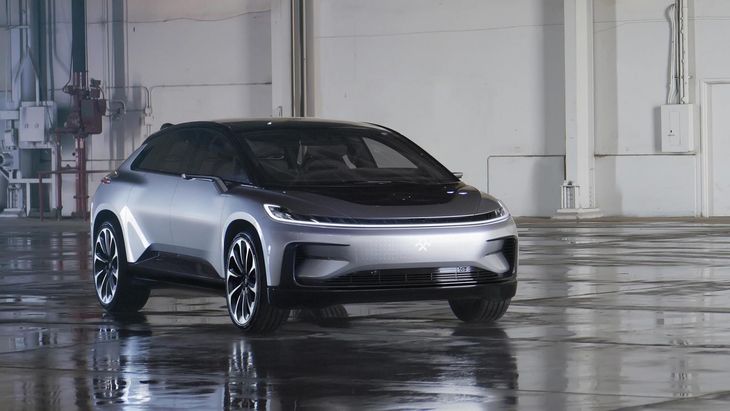 Faraday Future threw a lavish launch party at CES for its FF91 electric car – designed and built in two years, despite the bad press it received leading up to the unveiling. Reports of executives leaving, suppliers suing and being in a huge financial mess, the company managed to convince some 64 000-odd buyers to lay down a $5 000 deposit, none of whom physically saw the vehicle. The 738 kW electric car has a range of about 608 km and can go from 0 to 100 kph in 2.39 seconds!. The vehicle is packed with cameras, displays, multiple modems, two WiFi hotspots, reclining and massaging seats, and facial recognition technology that includes mood detection with a corresponding experience to match.

Oh, did we mention it failed an auto-park demo on stage, and no word on pricing? Production is set for 2018. We're not holding our breath.
Autonomous vehicles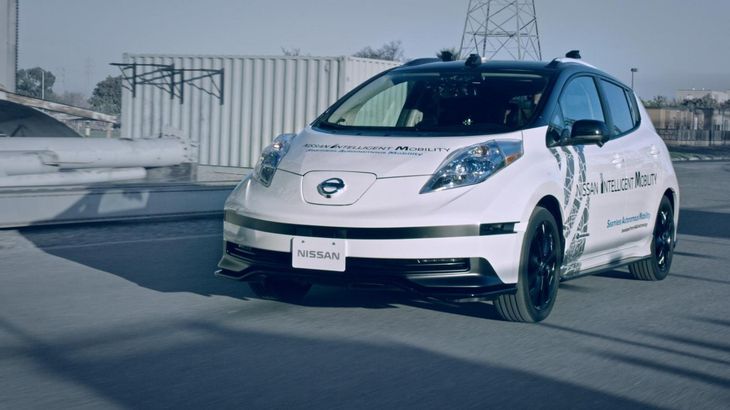 Meanwhile, Nissan has come up with a system called Seamless Autonomous Mobility (SAM), that combines NASA's existing technology to remotely take control of a self-driving car in a dangerous situation. SAM will use in-car AI with NASA's Visual Environment for Remote Virtual Exploration (used on the Mars Rover), in a bid to move Nissan towards a zero-emission, zero-fatality future, said CEO Carlos Ghosn.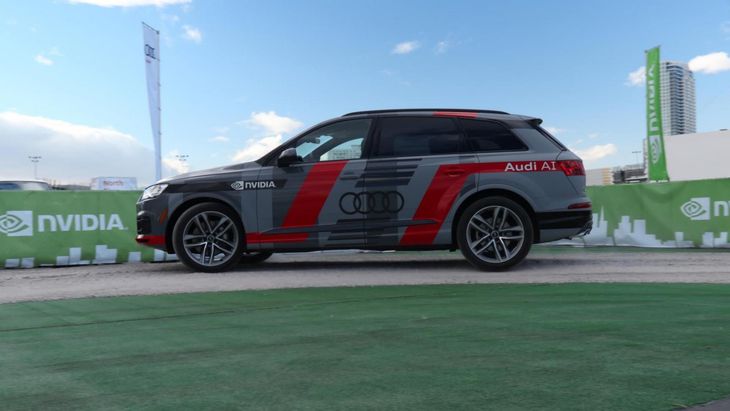 Audi and Nvidia announced they are working on an autonomous vehicle that will hit the roads by 2020. Scott Keough, head of Audi America said a prototype based on the Q7 has been 'driving itself around' in Las Vegas. The car will be "level 4" capable, meaning it would require no human supervision. Well, 2020 doesn't seem that far off, now does it?
Electric mobility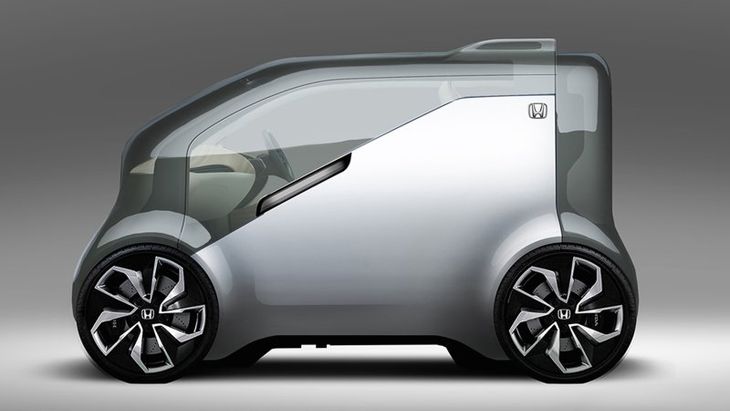 Honda revealed a concept electric vehicle called NeuV, aimed at the ride-sharing community, which looks similar to the Google Car. It features an AI with an "emotion engine" called Hana. She reminds you when to recharge, talks to you, offers facial recognition and heart-rate monitoring, amongst other things. While it can navigate the road, it is not fully autonomous.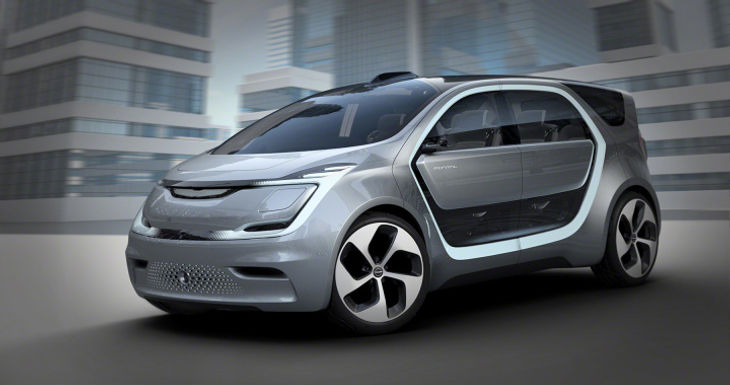 Get a load of this. Fiat Chrysler said its electric concept minivan called Portal is specifically aimed at millennials, who they've been studying for 'more than 20 years using ethnographic research', and the reason why the minivan had to have upgradeable technology and autonomous capabilities. Okay then. A 100 kWh battery pack offers a range of more than 400 km, while a 20-minute charge yields up to 240 km. The side mirrors are actually cameras providing a 360-degree view and the car is classified as "level 3" capable, meaning it still requires human oversight.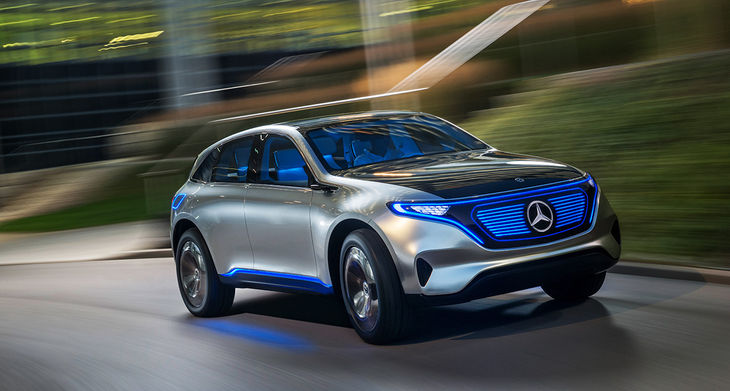 Mercedes-Benz unveiled an all-electric concept SUV called EQ, expected in 2019. A large 24-inch display (with touch controls on the steering wheel) will provide speed, range, navigation, and driving data. With a range of just under 500 km, it won't offer a lot of autonomous features. When you're low on battery, the display will direct you to the nearest charging station. Hmm, worth a follow.
Related content:
Self-Driving Cars: BMW Puts the Record Straight
Ford's Autonomous Future: A Hands-Off First Drive
Android and Apple versus car infotainment systems
The Problem With Electric Mobility
Why the tech in your next car matters
BMW 7 Series: A Tech Showcase [with Video]