New vehicle sales in South Africa in July 2018 remained stable and true to expectation with marginal gains while exports nose-dived according to the National Association of Automobile Manufacturers of South Africa (NAAMSA).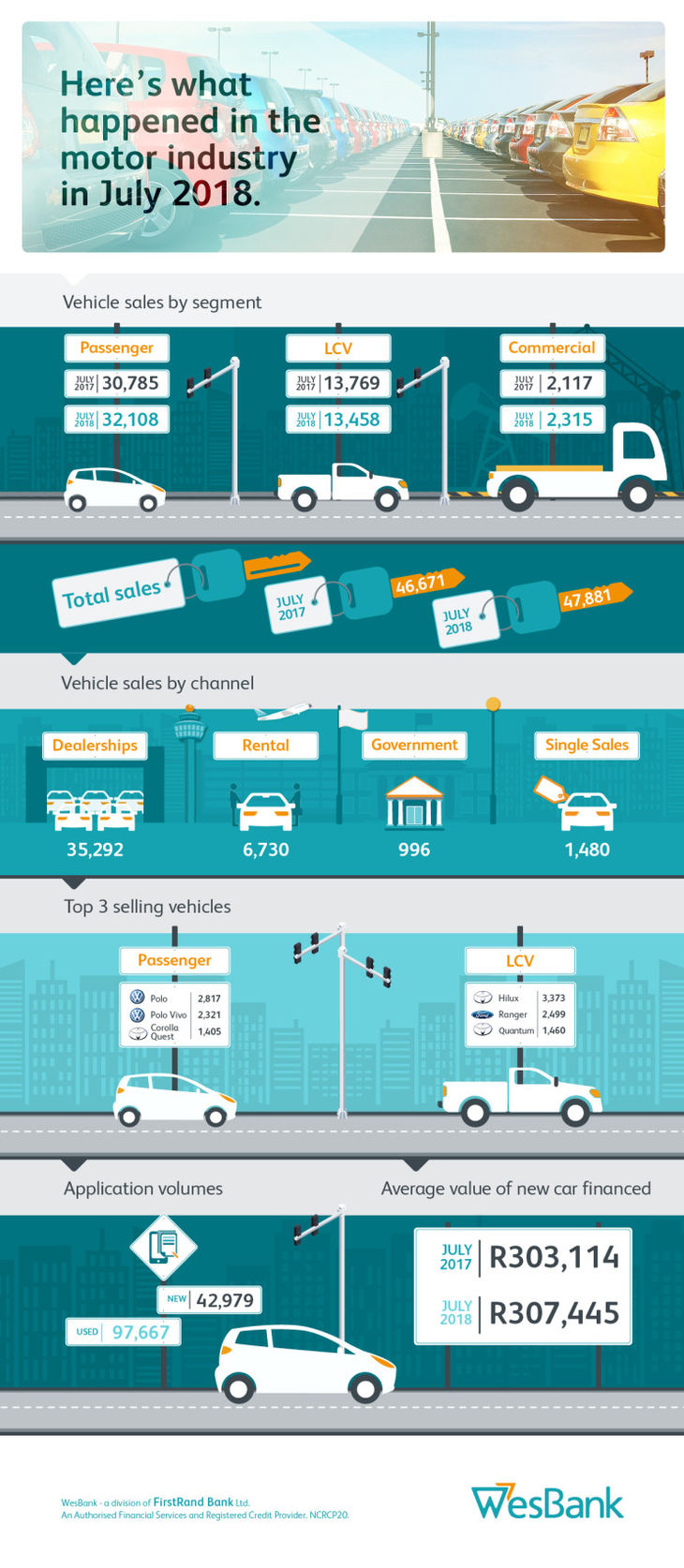 Aggregate new vehicle sales in South Africa reflected a slim improvement of 2.6% in July 2018 despite weaker economic growth numbers but export sales took a significant knock with a decline of 19.2% during the same period. The new car market gained 4.3% compared with the same period last year while light commercial vehicle (LCV) sales declined marginally by 2.3%.
The dealer channel accounted for 80% of sales in July 2018 and WesBank's Executive Head of Sales and Marketing, Ghana Msibi commented, "The consistent growth seen in the dealer channel this year is testament to the strength of the dealer model, as well as an increase in demand off the back of the positive consumer sentiment seen in the first half of 2018. When consumers feel more positive about the future, they are more comfortable making longer-term financial decisions such as buying new cars."
"This is further supported by WesBank's data showing a 13% increase in applications year-on-year and the Bureau for Economic Research indicating a consumer confidence of 22 index points in the second quarter of 2018 versus -9 in the second quarter last year," Msibi concluded.
The Toyota Hilux remains king of the sales charts for July 2018, indicating that the Hilux's popularity is still far superior to that of its main rival, the Ford Ranger. The Volkswagen Polo and Polo Vivo are still best sellers in the passenger car segment. Let's take a quick glance at some of the key figures for the month of July 2018.
New car sales summary – July 2018
Aggregate new car sales of 47 881 units up by 2.6% (+1 210 units) compared with July 2017

New passenger car sales of 32 108 units up by 4.3% (+1 323 units) compared with July 2017

New LCV sales of 13 458 units down by 2.3% (-311 units) compared with July 2017

Export sales of 28 063 down by 19.2% (-6 657 units) compared with July 2017
Top 5 Most Popular Car Brands in SA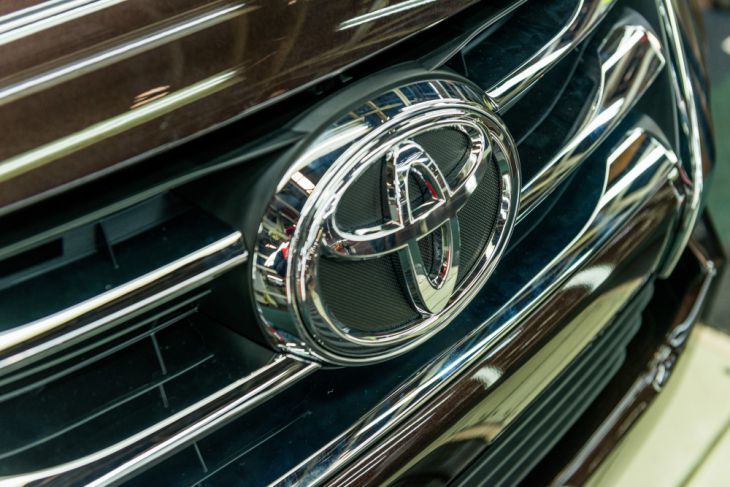 Toyota - 12 840 units

Volkswagen - 7 691 units

Ford - 4 856 units

Nissan - 4 530

Hyundai - 3 150
Top 5 Best-Selling Cars in SA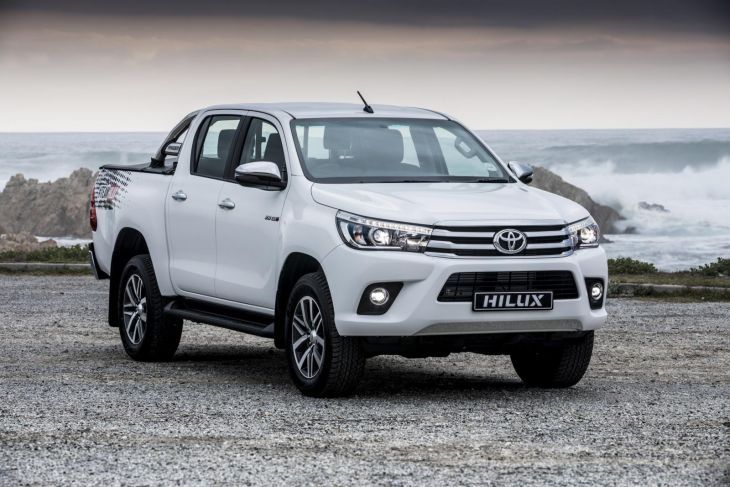 New Car Sales Outlook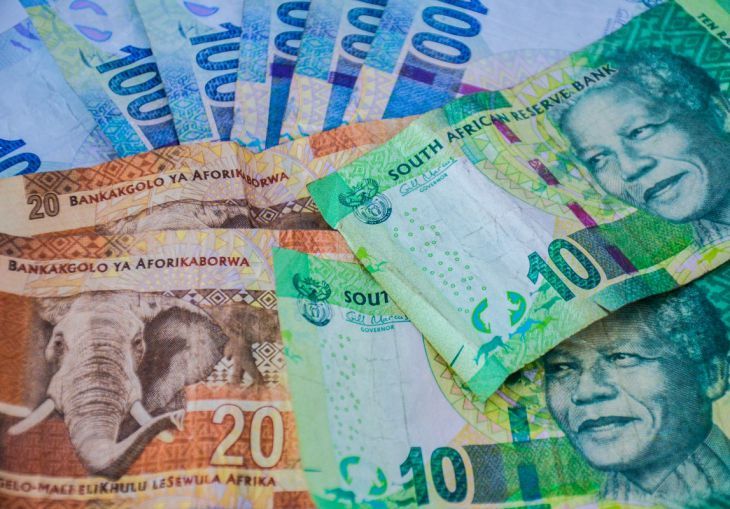 Domestic new car sales continue to be supported by stable consumer confidence and improved new vehicle affordability with price increases remaining well below inflation for the fourth consecutive quarter. New car sales are expected to follow previous positive sales trends in the second half of 2018 with further improvements on the cards for the remainder of the year.
Exports, however, are expected to remain under pressure with a downward revision for the remaining months of the year. This downward projection is further complicated as a result of the increased risk of global trade disputes which could have a negative impact on international trade flows, which include vehicle exports.
Related Content
How to get the Best Car Insurance Deal
12 Well-Specced Cars Under R250k in SA
4 Simple Ways to Cut the Cost of Motoring
2 Major Reasons to Consider Buying a Used Car
5 Ways to Ensure Car Loan Approval