New car sales in South Africa reflected a positive start to 2017, but tough times lie ahead for the local automotive industry. Take a look at this new car sales summary for more insight…
The South African automotive industry has been under severe pressure over the last year and another tough year lies ahead for 2017. Despite the gloomy outlook, new car sales figures for January 2017 released by the National Association of Automobile Manufacturers of South Africa (NAAMSA) indicates marginal year-on-year gains for the first time in 14 months, thanks in part, to a strong contribution from the rental car industry. Exports, however, declined fairly substantially due to factory refurbishment work at BMW's Rosslyn plant in preparation for local production of the X3 SUV.

Toyota had a strong sales month and is currently South Africa's best-selling car brand. The Toyota Hilux, a vehicle that regularly tops the sales chart locally, had a marginally month in January and was the fifth best-selling vehicle in the country. The Volkswagen Polo Vivo came out on top as the best-selling car for the month, closely followed by the Polo and popular Ford Ranger.

Here is a quick summary of new car sales in South Africa for January 2017.
Aggregate new car sales of 50 333 up by 3.7% (1 819 units) compared to January 2016.
New passenger car sales of 36 794 up by 4.7% (1 661 units) compared to January 2016.
New Light Commercial Vehicle (LCV) sales 11 790 up by 1.6% (187 units) compared to January 2016.
Export sales of 11 659 down by 10.3% (1 342 units) compared to January 2016
Top 5 Car Brands in South Africa for January 2017

| | | |
| --- | --- | --- |
| Brand | Total Sales | Market Share |
| Toyota | 12 252 | 24.3% |
| 2. Volkswagen | 8 454 | 16.8% |
| 3. Ford | 6 634 | 13.2% |
| 4. Nissan | 4 295 | 8.5% |
| 5. GMSA | 3 005 | 6.0% |
Top 5 Best-Selling Cars in South Africa for January 2017


New Car Sales Outlook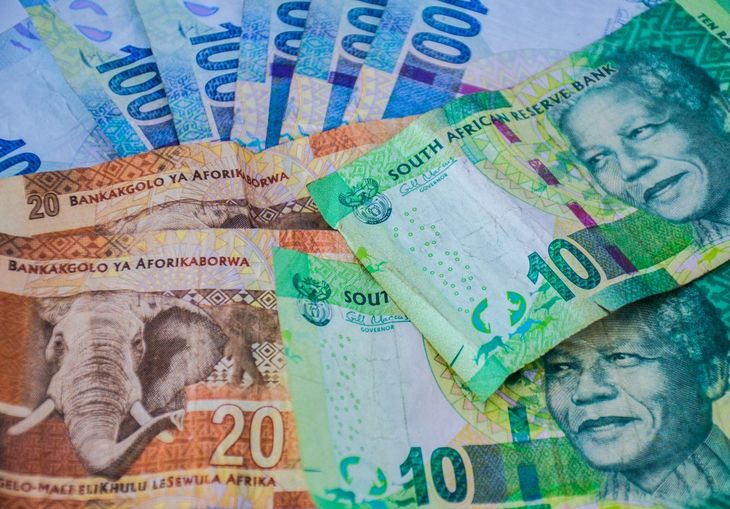 According to NAAMSA, the medium-term economic outlook shows promise for improvement with factors such as easing drought conditions, global economic growth of 3.4% and a strengthening Rand expected to contribute positively to new vehicle prices and ultimately new car sales going forward. Similarly, exports are expected to increase in light of projected improvements in the global economic environment. NAAMSA predicts improvements in domestic sales in 2017 with anticipated aggregate annual volume increases of about 3.5%.

Furthermore, WesBank anticipates that Vehicle Price Inflation and interest rates will remain stable over the course of 2017 and should restore consumer confidence somewhat. Rising fuel prices, however, will continue to put pressure on consumers in 2017.
WesBank also notes that demand for used cars remains strong according to used car finance applications, which grew by 7.3% in January compared to the same period in 2016.

Wesbank's Head of Brand and Communications, Rudolf Mahoney, said that "Our advice to consumers looking at entering the car market is to budget carefully and factor in all costs associated with owning and operating a car. This includes not just the monthly instalment and insurance, but also variable expenses such as fuel and maintenance. Planning for these will alleviate pressure on household budgets, especially as those costs increase over time."
Related content
New Car Sales Summary for 2016
2016's New Cars – How They Fare in Terms of Sales
3 Must-ask Questions for a Used-Car Salesman
5 Most Memorable Drives of 2016
Cars Coming to SA in 2017
Want to find a deal on a used car?
Find a used car on Cars.co.za now!