Take a look at how the South African automotive industry performed in August 2017.
According to sales figures released by the National Association of Automobile Manufacturers of South Africa (NAAMSA), aggregate domestic sales of new vehicles registered positive results for the second month in a row with year-on-year growth of 6.7%. New passenger car sales and Light Commercial Vehicle (LCV) sales reflected positive gains while exports retracted during the period with a decline of 12.9%.

WesBank's Rudolf Mahoney, Head of Brand and Communications commented, "This growth is extremely positive. The shift back to new was expected and inevitable, especially with a dwindling supply of quality used vehicles. Meanwhile, new vehicle price inflation is slowing down. It is evident that manufacturers and dealers have come to realise that right now it's a value-for-money play, and are offering highly attractive incentives to attract customers into the new car market."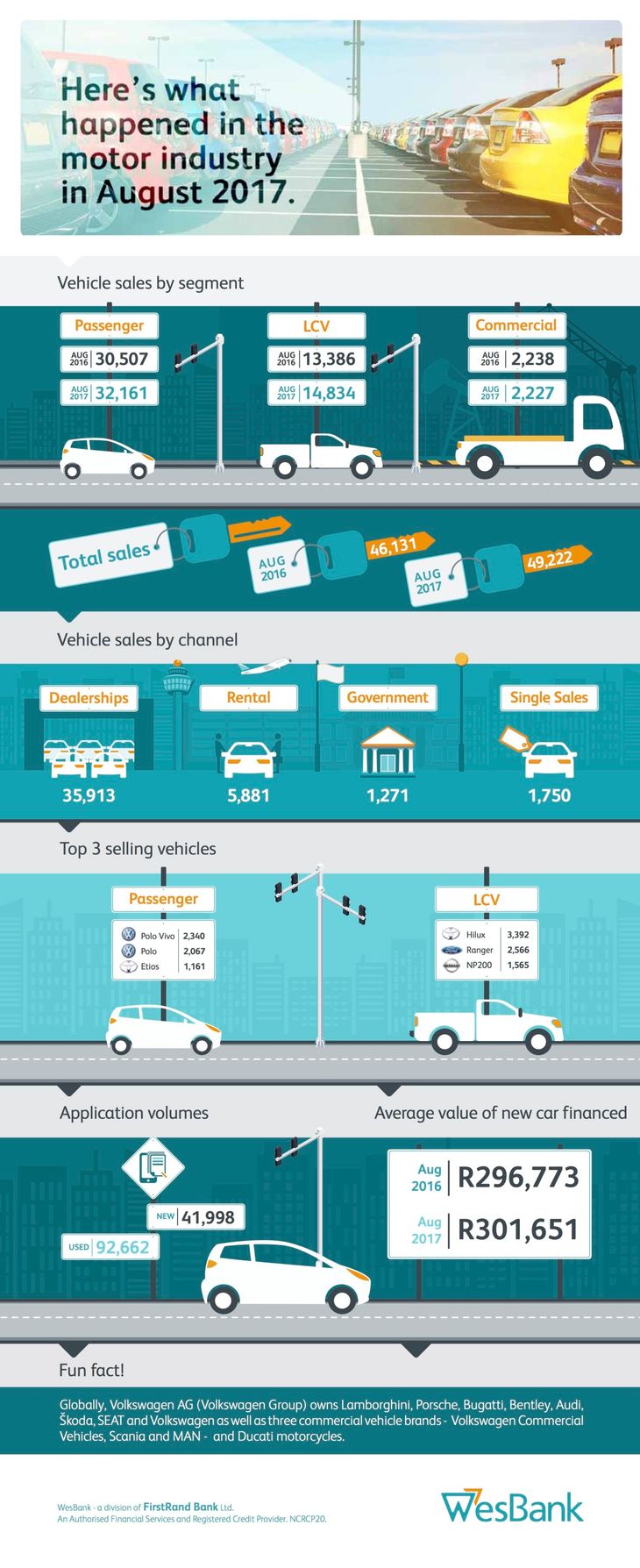 New Car Sales Summary - August 2017
Aggregate new car sales of 49 222 up by 6.7% (+3 091 units) compared with August 2016.

New passenger car sales of 32 161 up by 5.4% (+1 654 units) compared with August 2016

LCV sales of 14 834 up by 10.8% (+1 448 units) compared with August 2016.

Export sales of 29 927 down by 12.9% (-4 431 units) compared with August 2016
Best Selling Cars in South Africa for August 2017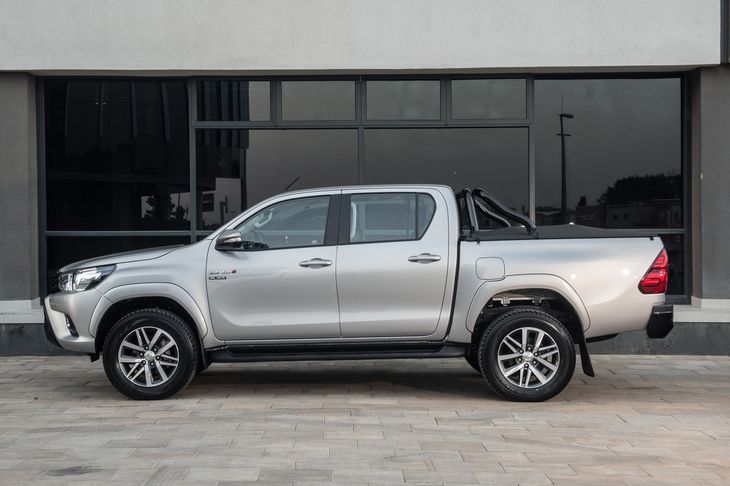 Top 5 Car Brands in SA for August 2017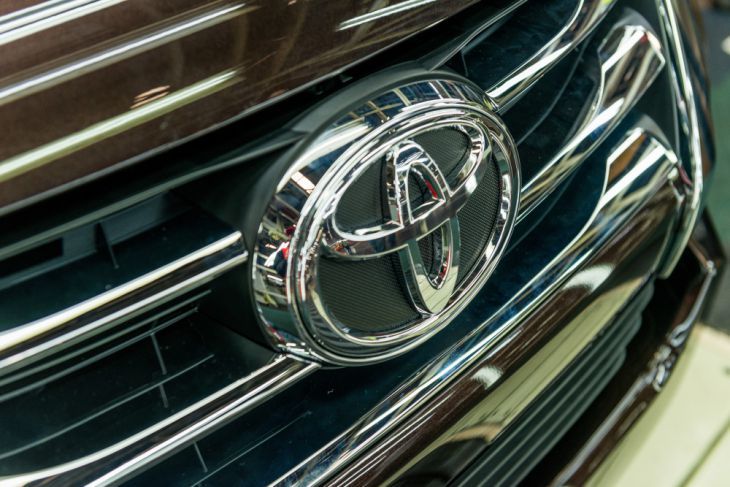 Toyota - 10 751 units with market share of 21.9%

Volkswagen - 7 299 units with market share of 14.9%

Ford - 6 482 units with market share of 13.2%

Nissan - 5 050 units with market share of 10.3%

Hyundai - 3 062 units with market share of 6.2%
New car sales outlook
Factors contributing to improvements in the new vehicle market include reduced new vehicle pricing pressure, lower inflationary trends and lower interest rates as of July 2017. Attractive sales incentives have also supported the demand for new vehicles.

Rudolf Mahoney said, "Interest rates are also lower, which has had a significant positive impact on consumer sentiment and willingness to apply for credit. Further rate cuts are anticipated for September and this will stimulate the market for the remainder of 2017.
"Buyers should just be very cognisant of their deal structures and how a vehicle purchase today will affect their finances four or five years down the line. They should buy smart, choose the deal that's right for them, and plan ahead to ensure their budgets can absorb any changes in monthly affordability."

NAAMSA predicts an overall improvement of between 1.0% and 1.5% for 2017 based on domestic sales over the last 2 months. Global economic growth remained positive which will support vehicle exports in the medium term.
Related Content
Dealership Labour Rates: How Much Brands Charge in SA
New Car Sales Summary for 2016
2016's New Cars – How They Fare in Terms of Sales
3 Must-ask Questions for a Used-Car Salesman
5 Most Memorable Drives of 2016
Cars Coming to SA in 2017
10 Ways To Save Fuel
6 Small Crossovers for Under R200k
6 Most Affordable Sedans in SA