Although the local automotive industry remains under pressure, aggregate new vehicle sales showed positive improvements while exports recorded strong gains during the month of July 2017. Take a look at a summary of events for new car sales in South Africa.
New passenger car and Light Commercial Vehicle (LCV) sales reflected encouraging improvements while new vehicle exports recorded strong gains according to the National Association of Automobile Manufacturers of South Africa (NAAMSA).
The passenger car market, which represents two thirds of total sales volume, grew by 6.2%, contributing positively to an aggregate sales gain of 4.1%. Rudolf Mahoney, Head of Brand and Communications at WesBank said, "July's sales performance can be attributed to positive changes in the underlying fundamentals in the market. We see this in our data, where the demand for new vehicle finance is up 9% this past month."
WesBank also notes that vehicle manufacturers have taken advantage of a stronger Rand to directly pass value to consumers. This is seen in the number of attractive marketing incentives on offer to buyers in the new vehicle market.
In terms of top performers for the month, Toyota was the most popular car brand and the Hilux was the best-selling vehicle in South Africa. The Volkswagen Polo Vivo recorded strong sales to claim second place ahead of the Ford Ranger. Hyundai's sales figures were impressive too, with the brand currently positioned in fifth place on the overall sales chart with a market share of 6.5%. Hyundai's most popular models are the Grand i10, Creta and Tucson.
New Car Sales Summary for July 2017
Aggregate new car sales of 46 719 units up by 4.1% (1 849 units) compared with July 2016

New car sales of 30 826 units up by 6.2% (1 791 units) compared with July 2016

LCV sales of 13 774 units up by 1.7% (231 units) compared with July 2016

Export sales of 35 486 units up by 22.2% (6 456 units) compared to July 2016
Best selling cars for July 2017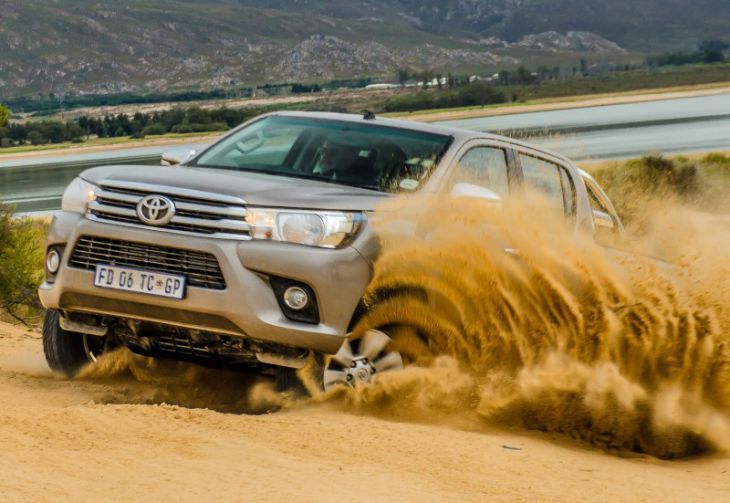 1. Toyota Hilux - 3 100 units
2. Volkswagen Polo Vivo - 2 675 units
3. Ford Ranger - 2 300 units
4. Volkswagen Polo - 1 623 units
5. Toyota Corolla - 1 480 units
Best selling car brands for July 2017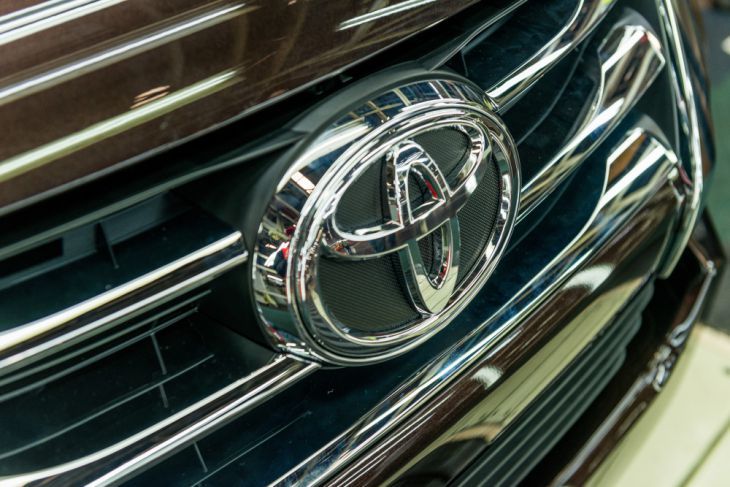 1. Toyota - 10 137 units with a market share of 21.7%
2. Volkswagen - 7 386 units with a market share of 15.8%
3. Ford - 5 561 units with a market share of 11.9%
4. Nissan - 4 917 units with a market share of 10.5%
5. Hyundai - 3 035 units with a market share of 6.5%
New car sales outlook for 2017
According to NAAMSA, the domestic automotive industry, despite, tough economic conditions, is holding up relatively well but it notes that a lack of business and consumer confidence poses an ongoing challenge. Business, Government and Labour therefore need to take concerted steps to create a more investor-friendly environment in order to boost growth.
The recent interest rate reduction if 25 basis points will give consumers some relief while a stronger Rand has contributed to a reduction in headline inflation and new vehicle price inflation.

"With this past month's 25 basis points drop in the interest rate, we anticipate that the economy is now in a cycle of rate cuts. Failing any shock events on the local or global stage, this is great news for the economy and new vehicle market" says Mahoney.
NAAMSA predicts a fairly flat performance for the overall market in 2017, similar to the levels experienced in 2016. Exports, however, should continue to benefit from global economic growth at about 3.5%.
Related Content
Dealership Labour Rates: How Much Brands Charge in SA
New Car Sales Summary for 2016
2016's New Cars – How They Fare in Terms of Sales
3 Must-ask Questions for a Used-Car Salesman
5 Most Memorable Drives of 2016
Cars Coming to SA in 2017