While the declining car sales slump is set to continue, February 2020 sales numbers reflected a sliver of positivity against the backdrop of a struggling economy.
While many may have predicted worse scenarios, aggregate new car sales in February 2020 proved to be better than expected, but still fairly grim... Aggregate new vehicle sales posted a marginal decline of only 0.7% across the board, which is a marked improvement over January's 8.1% decline. It must be noted, however, that the omission of BMW's sales figures in January painted a less desirable picture. Now, though, BMW and Mercedes-Benz will provide quarterly sales figures and the latest figures from The National Association of Automobile Manufacturers of South Africa (NAAMSA) provide sales estimates for each company.
The good news is that the new passenger car market grew by 7.6% year-on-year. The bad news is that the Light Commercial Vehicle (LCV) segment declined substantially by 17.7%. Exports also declined by 8.4%...
"More selling days than usual during February thanks to the leap year may have contributed to the improved performance of the market. Reported numbers also include BMW sales, showing a more representative outlook than January was able to" says Lebogang Gaoaketse, Head of Marketing and Communication, WesBank.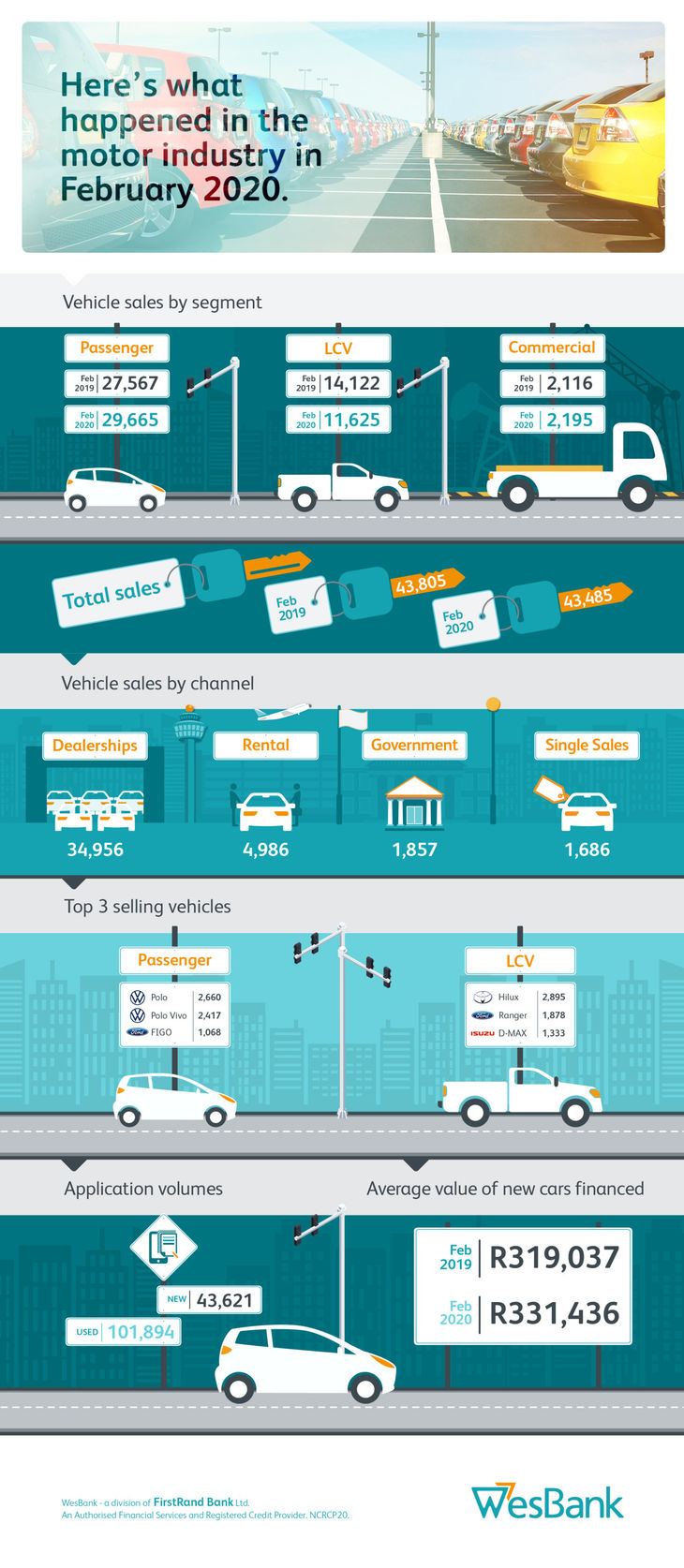 New Car Sales Summary in SA: February 2020
Aggregate new car sales at 43 485 units down by 0.7% (-320 units) compared with February 2019.

Passenger car sales of 29 655 units up by 7.6% (+2 098 units) compared with February 2019

LCV sales of 11 625 units down by 17.7% (-2 497 units) compared with February 2019

Export sales of 30 832 units down by 8.4% (-2 843 units) compared with February 2019
Top 10 Car Brands in SA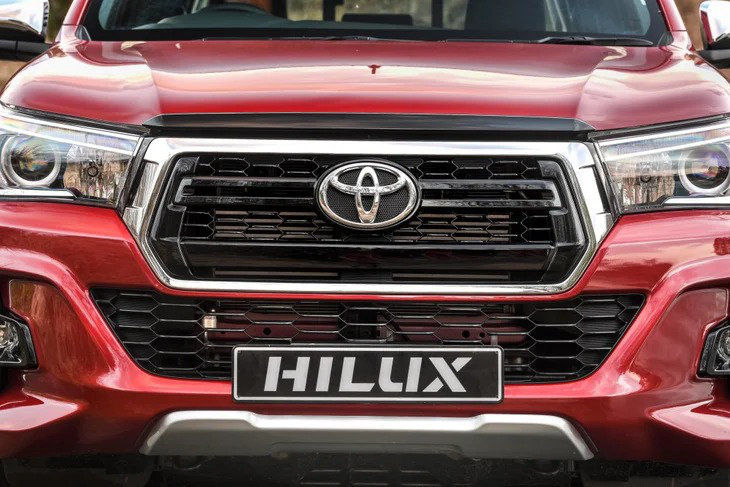 Toyota - 9 374 units

Volkswagen - 7 674 units

Ford - 4 375 units

Nissan - 3 493 units

Hyundai - 2 926 units

Renault - 2 231 units

Mercedes-Benz - 1 831 units

Suzuki - 1 696 units

Isuzu - 1 545 units

Kia - 1 375 units
Top 10 Best-Selling Cars in South Africa

Sales Outlook

The outlook for the foreseeable future remains uncertain. Low economic growth projections and the ongoing threat of load-shedding by Eskom continues to depress consumer and business confidence. The effect of the Coronavirus outbreak continues to impact global markets and the repercussions thereof will continue to affect supply chains and disrupt manufacturing operations. While new car sales are expected to remain depressed, an uptick in export sales is expected with a projected figure of roughly 390 000 units for 2020, which is expected to trump last year's record of 387 125 units.