Another instalment of the Consumer Electronics Show (CES) in Las Vegas has come and gone, and for yet another year it was dominated by automotive brands. Cars.co.za tech correspondent Nafisa Akabor takes a look at some of the coolest concepts and motor tech out of CES 2018.
Volkswagen I.D. Buzz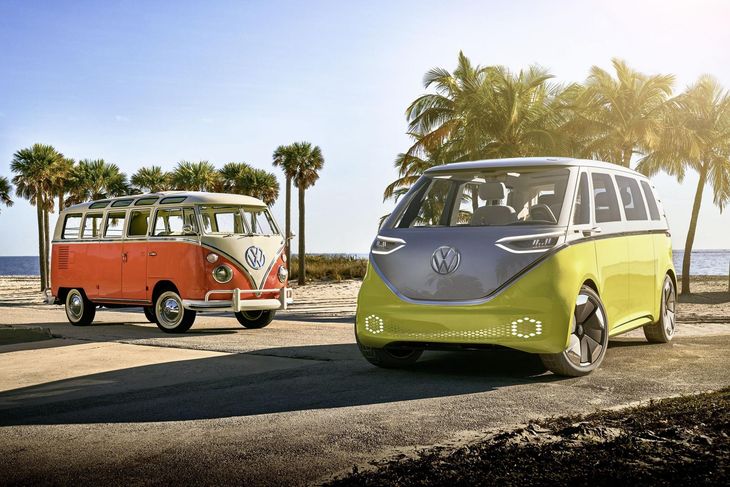 Remember the old VW Bus? VW is making an autonomous version of the vehicle called the I.D. Buzz, that will be both smart and electric. It first appeared as a concept in 2017, but now we have more information. Through its partnership with Nvidia, the AI-enabled vehicle will use deep learning technology to learn about driver and rider preferences. The dashboard will have touchscreen controls instead of buttons or knobs, and will feature augmented reality features and laser scanners. The vehicle can be unlocked with a smartphone, and the seats inside can be rotated for more space through the tracks on the inside. The vehicle has been confirmed to go into production and expected to reach dealerships by 2022.
Mercedes-Benz MBUX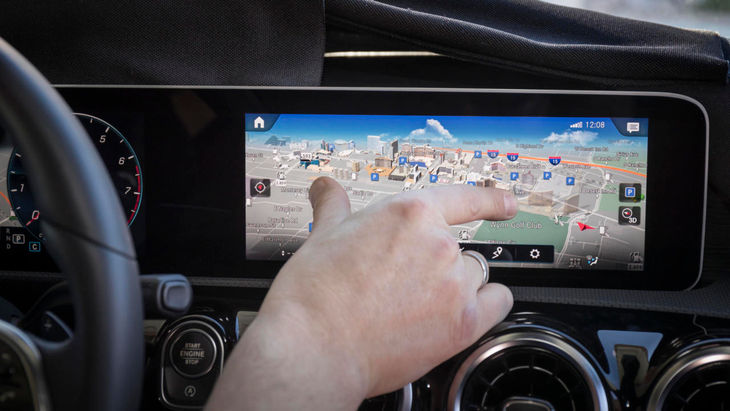 An interesting update from Mercedes-Benz is its new intelligent multimedia system MBUX - Mercedes-Benz User Experience, which will go into production in 2018. Using artificial intelligence, the system will learn and adapt to the driver to create what the company calls an "emotional connection between the vehicle, driver and passengers." The dashboard features a high-res widescreen cockpit operated via touch, a navigation display with augmented reality with intelligent voice control and speech recognition, activated by the keyword "Hey Mercedes". Unlike your regular smartphone voice commands, the system understands indirect speech like "I am cold" in order to change the temperature. MBUX will arrive in the 2018 A-Class this year. South African dates TBA.
Byton electric SUV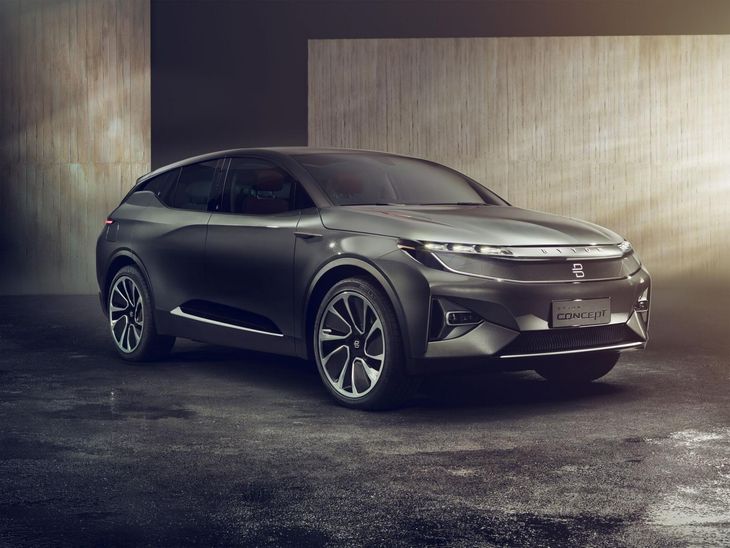 Chinese company Byton is making a play in the electric vehicle space with a concept SUV designed by former Apple and BMW employees. The name Byton comes from "Bytes on Wheels" and features a huge touchscreen that stretches across the dashboard. The screen or "digital lounge" as it referred to, can be accessed via touch or voice commands, or gestures and shows video clips, maps, calendars, health data and driver profile. Two additional screens are available to passengers in the back. According to the company, the Byton can do 0-96 kph in five seconds and will offer level 3 autonomy when it comes out. It is expected to cost $45 000 (est R600 000).
Ford Transport Mobility Cloud
Ford announced a new platform for autonomous vehicles and mobility services called Transport Mobility Cloud, in collaboration with Qualcomm which partners like Domino's Pizza or Lyft can tap into. It is essentially an operating system that will help cities create safer environments with features that allow vehicles to communicate with other vehicles (V2V); pedestrian devices (V2P); and road infrastructure, traffic signs or construction zones (V2I). Ford also announced that Waze will be available on SYNC 3, operated through the vehicle's touch screen and voice commands. Productivity is also getting a boost with WebEx through SYNC 3, offering web conferencing on-the-go.
Toyota e-Palette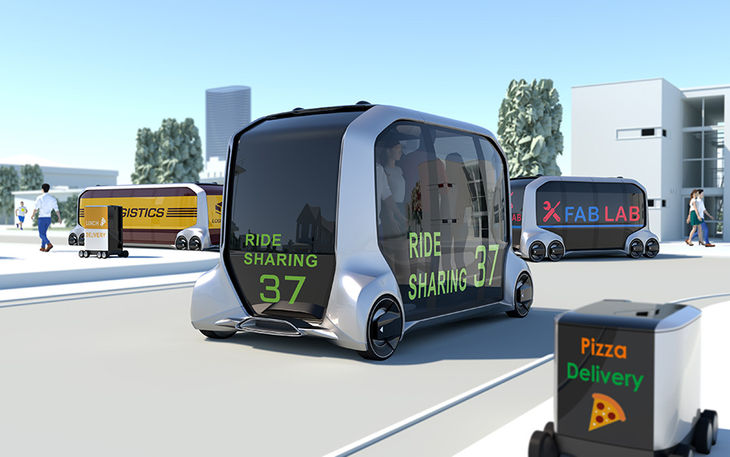 Toyota unveiled a concept called the e-Palette, a futuristic-looking self-driving store that is a pod with eight wheels. The box-shaped vehicle is aimed at businesses to better serve customers, using Toyota's proprietary Mobility Services Platform (MSPF) for connected mobility solutions. Launch partners include Amazon, Pizza Hut, and Uber. The automated and electric vehicle will allow third-party companies to install its own automated driving system and will make use of Toyota Connected services. The e-Palette Concept comes in three sizes depending on purpose-built specifications, varying from 4-7m in length. According to Engadget, Toyota plans to make use of the e-Palette at the 2020 Olympic and Paralympic Games in Tokyo.
Hyundai Hyperconnected Car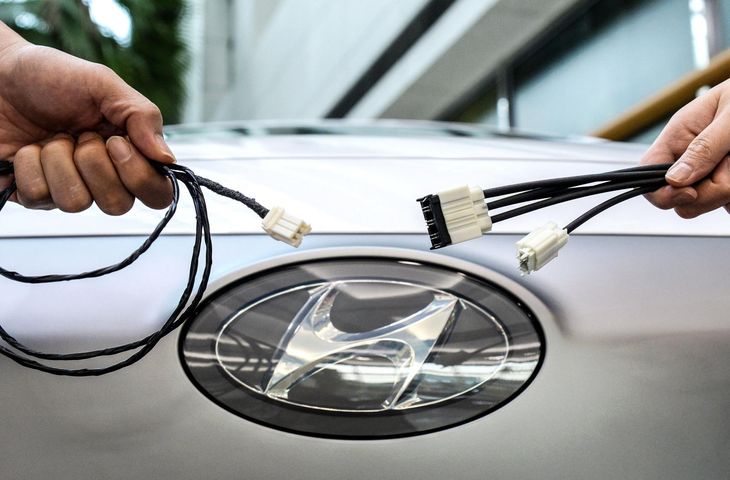 Hyundai and Cisco announced the production of the hyperconnected car that will feature a new in-vehicle network in their premium range of cars for 2019. It will feature 1Gbps Ethernet connectivity; with the platform being secure and highly configurable, all meant to drive innovation inside the vehicle. It will offer flexibility to design and build new services, provide 'over-the-air' updates, and bring new capabilities quicker to the market. Its Software Designed Vehicle (SDV) architecture offers multi-layer security, end-to-end networking, and high-speed services. Wait, are we still talking about a car or a PC? The two companies believe they can work together to 'disrupt the auto industry'.
Nissan Brain-to-Vehicle Technology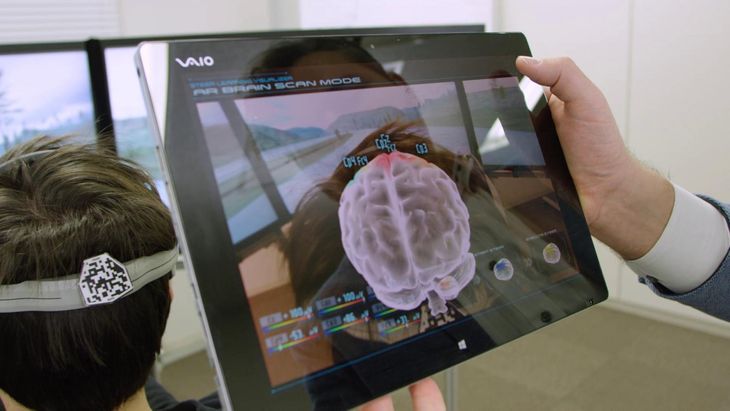 Nissan unveiled its new Brain-to-Vehicle (B2V) technology that allows your car to read your mind but more to enhance the driving experience. The company says that the B2V technology promises to speed up reaction times for drivers and will lead to cars that keep adapting to make driving more enjoyable. This is the result of Nissan's research into brain decoding that allows for predictions, like catching a sign that the driver's brain is about to initiate a movement or the detection of driver discomfort. The tech allows for the action to begin quicker, or for AI to change the driving configuration. A world first, and would be interesting to see how Nissan uses this in their upcoming vehicles.
Garmin Speak Plus

We've surely all had a Garmin at some point, and what makes us interested in the company's CES unveiling is how it has transformed to offer a better user experience. The Garmin Speak Plus has Amazon Alexa integration so you can control just about everything like navigation, music, news, sports, etc. We're most excited about the built-in dash-cam that automatically records drives but also provides driver assistance features like forward collision and lane departure warnings. Alexa will also check your calendar, the weather, create to-do lists, and control smart home devices. It pairs with your smartphone via Bluetooth. It is currently available for pre-order at $199. Meanwhile, we're patiently waiting for Amazon to bring Alexa to South Africa.
Alexa, Everywhere

Speaking about Alexa, more car manufacturers have announced integration with Amazon's voice-activated assistant, which has already made its way into living rooms, kitchens, and bedrooms. Toyota and Lexus will integrate Alexa into select vehicles from 2018, compatible with infotainment systems on the Entune 3.0 and Enform 2.0, respectively. Prior to this, Ford (SYNC 3), Hyundai (Blue Link) and Volkswagen (Car-Net) have already announced support for Alexa inside its vehicles. Again, we're patiently waiting for Alexa to launch here as more home appliances also announce support for it.
Related content
5 Cool Crossovers Coming to SA in 2018
New Kia Cerato Sedan Headed for NAIAS