Despite having to adapt to ever-stricter emission laws and contemporary safety measures, the ethos of the Nissan sportscar has remained largely unchanged over the years. Aaron Borrill traces its lineage and covers some of its foremost models.
Nissan has a rich history when it comes to producing driver-focused, track-honed weapons disguised as everyday runabouts. In fact, a quick browse through the Japanese marque's illustrious product encyclopaedia reveals a string of cutting-edge sportscars inspired by those that came before it – a lineage spanning some 50 years. And while South Africa missed out on some pretty epic models over the years (for various reasons), we did still receive a host of segment-defining sportscars, most of which hark from the last 3 decades. Here are 7 of Nissan's most inspirational sportscar offerings of recent memory including (quite possibly) the most outlandish, winged beast to ever bear the GT-R badge…
Posthumous performer - 200SX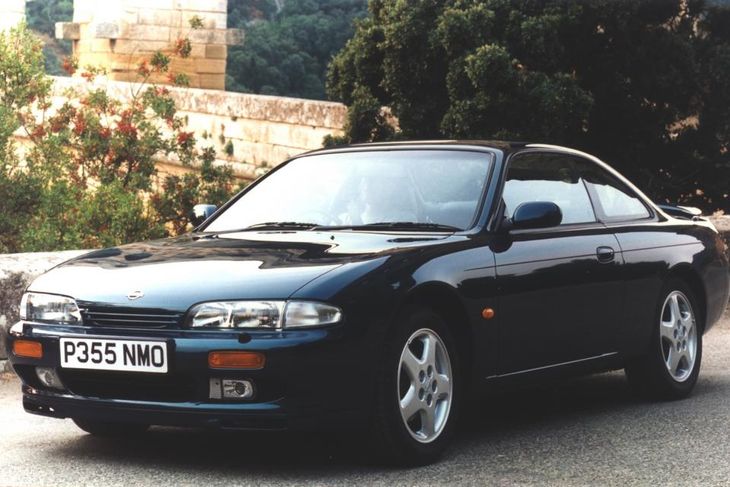 Many enthusiasts know the S14, in 200SX or 240SX guise (depending on where in the world it was sold) as the Silvia. In its pomp, it wasn't praised for its '90s Japanese styling, but its mechanical potential instead. Under the bonnet resided a banger of an engine (a 2.0-litre turbopetrol, the fabled SR20DET), which produced an unstressed 145 kW in stock trim.
The 200SX was available exclusively in a coupe body style and its rear wheels were propelled through either a 4-speed or 5-speed manual transmission, something that made it appreciably popular in the drift scene. The S14 featured more refined design attributes than its S13 forebear, ditching the pop-up lights (a trade many enthusiasts believed should have stayed) for fixed units while rounder, more aerodynamic, dimensions grew its wheelbase and track for increased traction and stability. Capable of a 7-second 0-100 kph sprint time, not to mention a near-perfect weight distribution, the 200SX possessed the credentials to make it a drift icon – something which has made it more popular than when it was on sale.
Full-body workout - 300ZX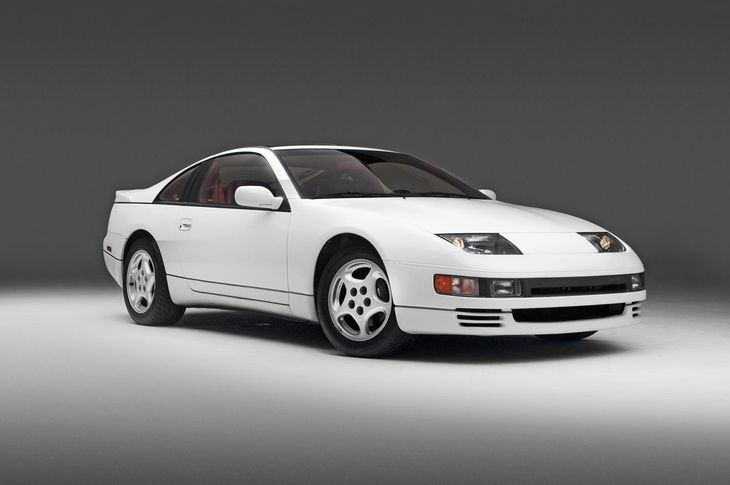 As much an icon as it is a myth, the 300ZX was a brutally fast machine for its time and one that took the fight to its rivals and defeated them one by one. We're talking legendary models here such as the Toyota Supra, Mitsubishi 3000GT and Mazda RX-7. In fact, this Japanese juggernaut even had the firepower to give some of its contemporary German supercars a run for their money. It was incredibly difficult to tame the 300ZX's huge dollops of low-down torque and tail-happy rear end; it gave its owners a full-body workout, especially in the wet, where many examples met an untimely demise.
Brimming with the Japanese styling riffs typical of the late Eighties/early Nineties, the 300ZX is the epitome of analogue engineering and still looks as glorious as it did 30 years ago. Underscored by a fire-breathing 206 kW/388 Nm twin-turbocharged 3.0-litre V6, the low-slung ZX was capable of a 5-second 0-100 kph sprint and 249-kph top speed.
God of Drift - Skyline GT-R R34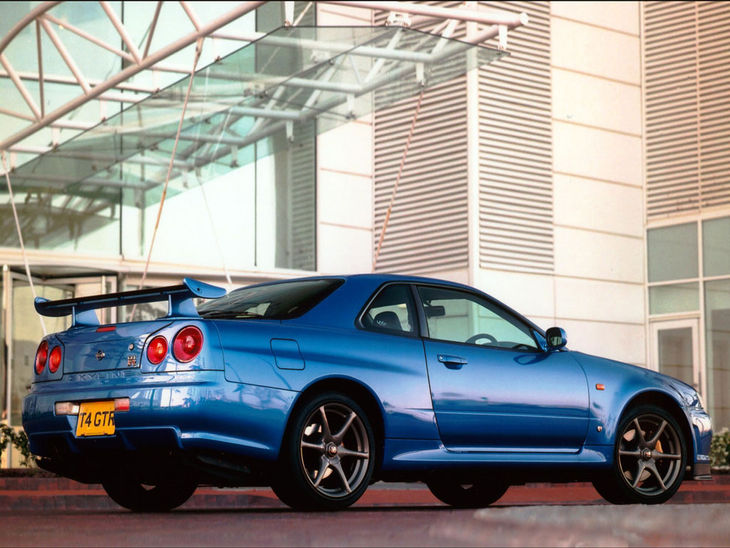 The Nissan Skyline concept may have sprung to life way back in 1969, but it wasn't until 2 decades later that the legend of "Godzilla" began to gain traction: that was when Nissan released the Skyline GT-R R32! Of all the Skyline models, however, it's widely considered that the R34 is the one that started it all – particularly among those who enjoy a bit of tyre-smoking drift action. The R34 is special because it comes from an analogue era where the act of manual shifting and 3-pedal footwork resembled a ritual celebration of the gods of drift. That's right, no double-clutch flappy-paddle malarkey here. Of all the variants, it's the V-Spec N1 homologation special that sits at the top of the R34 throne. It was sold without air conditioning, audio equipment and other amenities to reduce its kerb weight and was limited to just 38 units worldwide.
Full Carbon Jacket - R390 GT1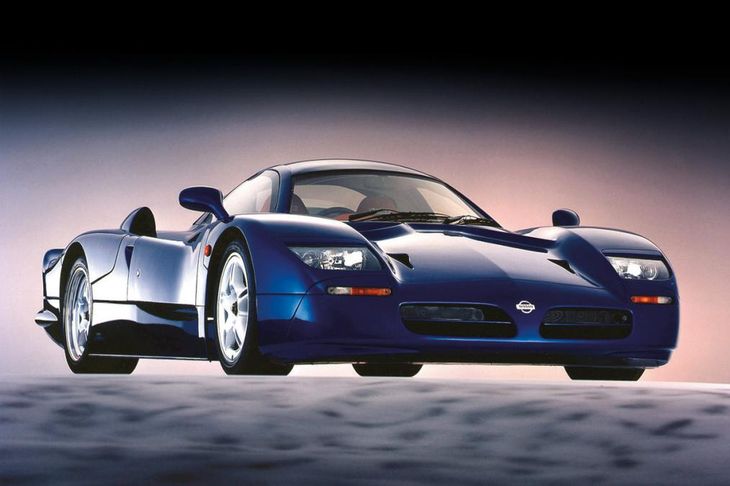 The R390 came to fruition after the firm's Skyline GT-R LM suffered multiple defeats to its GT1 competitors at Le Mans, most of which resembled fire-breathing winged dragons (such as the Mercedes-Benz CLK GTR and Porsche 911 GT1). Featuring exotic materials such as carbon fibre and Kevlar in its construction, sequential gearing and a minimalist cabin, the R390 GT1 is quite possibly the rarest Nissan of all time. It's also the wildest, fastest and most expensive model ever.
Like the CLK GTR and 911 GT1, it was one of a handful of short-run homologation specials designed purely to satisfy entry regulations into GT racing. At $1 000 000 a pop, it was frighteningly pricey and while only 2 examples were ever made, it is unclear whether either of them was actually sold. Fitted with a mid-mounted twin-turbo 3.5-litre V8 producing an estimated at 412 kW, the R390 is a prime example of a bygone era where top speeds (355 kph in this case) trumped C02 emissions. It would surely have given the McLaren F1 a run for its money had it gone into a fully-fledged production run.
Muscle Car Mayhem - Nismo 350Z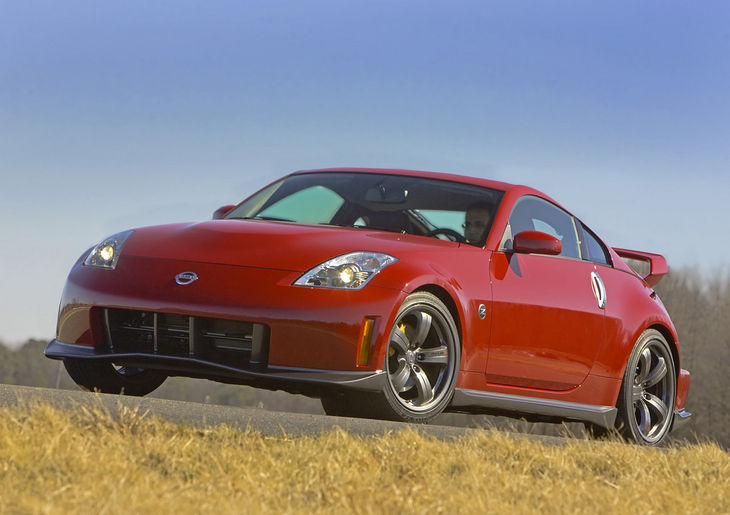 Compared with the rest of the world, South Africa got the 350Z a little late in its lifecycle (during the mid-Noughties), but the anticipation was well worth the wait. Launched originally with a 206 kW lump, a rear-wheel-drive configuration, a 6-speed manual box and mechanical sound effects to rival those of a Star Wars movie, it was later liberated of an extra 24 kW (taking the total to 230 kW) thanks to a revised twin symmetric air intake system and a straight intake port.
And while this made for ample driver involvement, it wasn't until Nissan launched the Nismo version in 2007 that the 350Z moniker cemented itself as a precision driver's car. Armed with enhancements such as functional aerodynamic addenda, 18-/19-inch front/rear alloy wheels, Nismo-tuned independent multi-link suspension, Brembo brakes and a strengthened chassis, the Nismo 350 was designed to cut through mountain roads and carve up race tracks like a demonic machete.
Unsullied Samurai - Nissan 370Z 50th Anniversary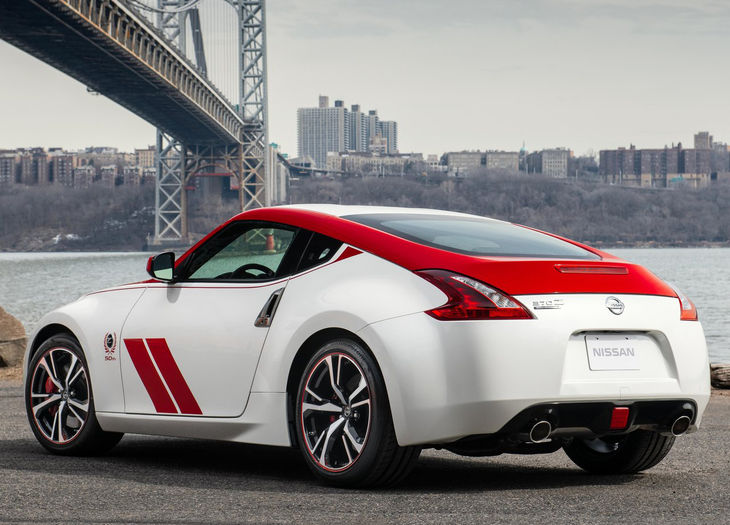 Despite the global pressure for greener and more planet-friendly engines, Nissan has fought to keep its endangered naturally aspirated V6 engine alive – but for how much longer? By modern standards its engine blueprint is ancient but the brutish 3.7-litre V6 resting up front is a homage to the car that spawned the Z car theme, the Datsun 240Z Fairlady.
As the name suggests, the Nissan 370Z 50th Anniversary edition pays tribute to the Fairlady 240Z with a BRE 240Z race car-themed livery available in 2 colour schemes: white paint with contrasting red detailing or silver paint with contrasting black detailing. Further unique additions include special 50th-anniversary badging, and 19-inch RAYS alloy wheels. It employs the same 3.7-litre V6 engine as the standard model with a 6-speed manual 'box sending power to the rear wheels.
Wings of Change - Scribante GT-R R35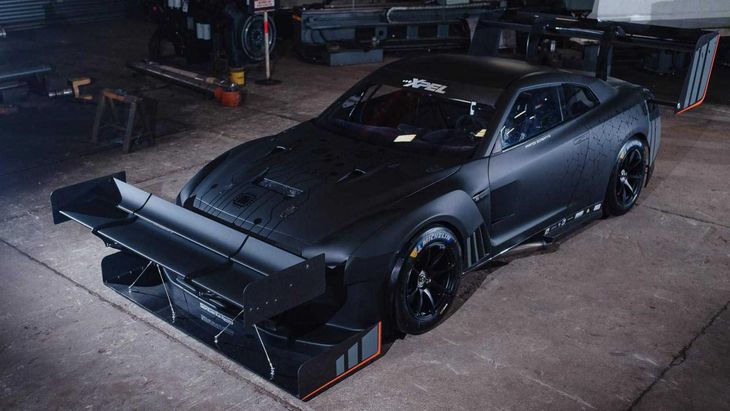 Avert your eyes. The Franco Scribante Racing Nissan GT-R may be a rather hideous-looking thing, but behind that garish facade is a fully functioning downforce philosophy fuelled by the idea of climbing a hill as fast as possible – in this case, the Jaguar Simola Hill Climb in Knysna. While it does bear some semblance to the standard GT-R R35 upon which it's based, a litany of layered spoilers, wings and canards disguise its myriad carbon-fibre panels and add an element of allure.
Built in collaboration with Dobson Motorsport, the entire set up reportedly produces more downforce than the vehicle weighs, something that helped it dominate the Simola Hill Climb in the hands of Franco Scribante, who won the modified saloon cars class. Scribante Racing has kept most of the engine modifications under wraps, but claim the GT-R produces a reliable 1200 kW. It has a brace of management systems that maximise traction and keep power delivery sort-of civilised.
Related content:
Nissan Plans 50th Anniversary GT-R and 370Z
Nissan 370Z (2017) Quick Review