The Mitsubishi Pajero represents a more traditional take on the SUV, one that prioritises actual off-road ability. There are still enough buyers out there who place a premium on these bundu-bashing talents, but does that mean the Pajero is a compromised daily runner? As we found out, the large Mitsubishi could actually teach some of its newer, flashier, road-biased competitors a few tricks...
We like: Off-road ability, spaciousness, cruising comfort, power
We don't like: Dated appearance and old-fashioned ergonomics, somewhat limited tank range
Alternatives
For something more urbane: The Toyota Prado is quite similar in concept to the Pajero, but just represents a more modern take on the recipe. Also very capable in the rough (though perhaps not quite up to Pajero standards), and offering 7 seats in a vast cabin, the Prado delivers slightly more polished performance on the road. It also features a more modern cabin layout. For this money, you can get the 3.0 DT TX model, which is not the full-house offering the VX is.

A more affordable alternative: The Ford Everest is about R100k more affordable in top-spec LTD guise and, although it is slightly smaller than the Pajero, we believe it could do the job just as well for 90% of potential buyers. It offers more advanced features, more power and great on-road refinement. Where it can't match the Pajero is in go-anywhere ability.

Even more space? The ageing Nissan Patrol is still around for buyers who want a spacious, near-unbreakable vehicle that can drive over or through most things on this planet. For similar money to the Pajero, you can get the 4.8 GRX, but that's powered by a very thirsty petrol engine. For about R100 000 less there is the 3.0 TD GL model which has less power and fewer features. However, if luxury is not a priority, it is worth a look.
Targeting "real" off-road enthusiasts
Mitsubishi says that buyers of its long-serving Pajero are generally off-road enthusiasts that actually use their vehicles' abilities regularly. They also tend to spend extra on fitting accessories that further boost these talents. So, to cater to this relatively small, but passionate and loyal group of consumers, Mitsubishi has released a Legend II edition of the Pajero, fitted with around R50 000-worth of options. Importantly, all the accessories are covered by the vehicle warranty, and Mitsubishi has only added R30 000 to the cost of the standard Pajero Exceed model. Sounds like a sweet deal! But we all know that the Pajero is brilliant off-road already. Has its further heightened focus on the rough stuff compromised the big Mitsu as a daily runner for large, adventurous families?
How does it fare in terms of...
Packaging & Space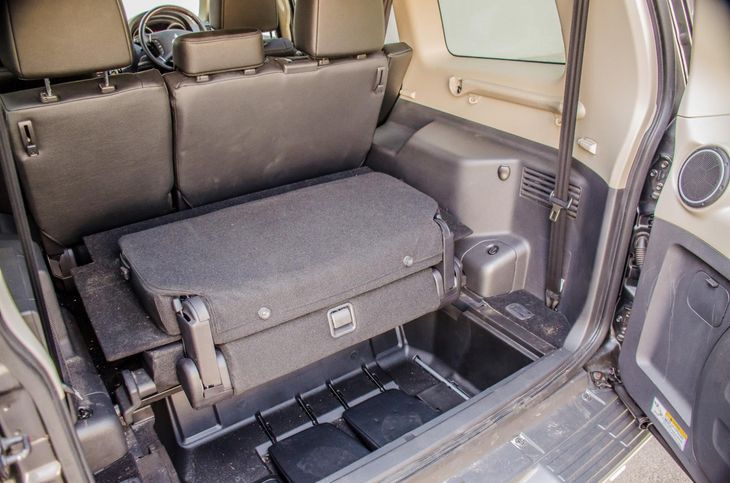 Rearmost bench folds flat underneath the floor and there's a spacious compartment that remains available even with all three rows of seats taken.
It's not often we start our description of a test vehicle's cabin from the rear, but with the Pajero it just makes sense because that's where, in our experience, some of its most attractive qualities reside. The Pajero is a large, bulky vehicle with a traditional wagon shape that maximises interior space. The large spare wheel is mounted on the horizontally-hinged tailgate, which may appear old-fashioned, but there are several practical benefits. Most importantly, it allows for the fitment of a full-size spare wheel without impinging on boot space. Of course, it does make an already large vehicle significantly longer, but the standard fitment of a rear-view camera and park sensors deal with this issue effectively.
Open that tailgate, and if all three rows of seats are occupied, boot space may look very tight. However, there is a large cavity underneath the boot floor that can accommodate surprisingly large items. The third-row bench can also be folded away flat underneath the floor, which means that in the more likely scenario of travelling with five occupants, the boot area is huge! The middle row of seats can also be tumble forwards. Mitsubishi claims load space of 1 790 L, which is truly capacious.
During its time with us, the Pajero served as a long-distance family cruiser. We frequently used it with all seven seats occupied and the luggage area/underfloor storage was utilised to the maximum. The general consensus was that the slightly old-fashioned cabin design actually contributed to the comfort levels. The seats are soft and large. The spaciousness and good ventilation system (front and rear) further contribute to a relaxing cabin ambience. And because it's not too frilly inside, this is a car that you actually don't mind using for "real" lifestyle activities. In that sense, the Pajero can teach most modern SUVs what the meaning of that "U" in the acronym really means...
Comfort & Features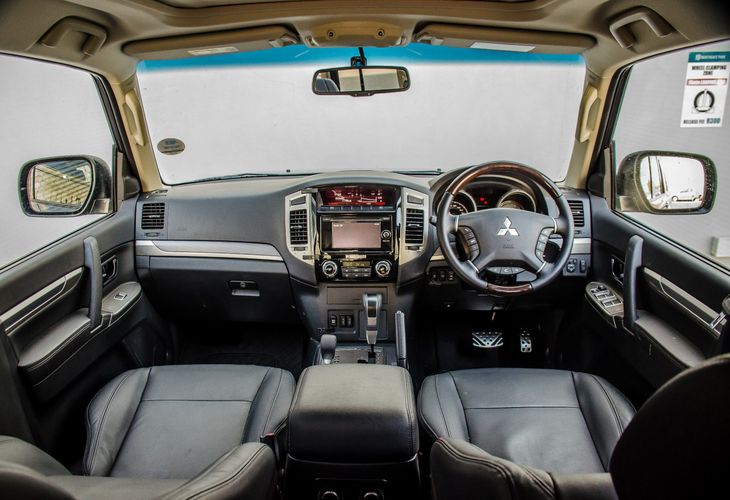 Lots of features but the basic design is quite dated. Good quality and comfort.
Given the price of the Pajero Legend II you'd rightfully expect it to feature all the mod-cons. In that regard the Pajero doesn't disappoint – it is brimful of features. What you don't get, however, is a coherent design or modern feature integration. The age of the Pajero is quite apparent inside, and it's clear that some of the features, such as the touch-screen info-tainment system, have been added along the way. Still, they're there, so if slick design is not your priority, then the Pajero's cabin won't offend from a visual point of view. And while most of the surfaces are hard wearing and easy to wipe clean, which contribute to the overall usefulness of the vehicle, the Pajero still exudes a feeling of solidity and quality. Hop onto that large, comfy driver's chair and you'll feel ready to drive through Africa immediately.
On those long treks, the Pajero's other talents shine even brighter – this is a very comfortable vehicle to cover long distances with. The seats are superb and prioritise comfort over firm support for cornering. Soft leather upholstery is standard, and the front seats also feature heating and electrical adjustment. The multi-function steering wheel is also leather wrapped and features dark wood inserts. Standard cruise control and good gearing combined with oodles of torque mean that you won't need to touch the throttle pedal often on those long cruises. There's a substantial storage box (with leather padding on top) between the front seats that also doubles as a convenient armrest. A very nice touch are the extendable sun visors – they're so convenient that we wonder why more brands don't include them. Rear seat passengers are also shielded from the harsh sun by the standard fitment of rear privacy glass. Oh, and there's a very large glass sunroof, too...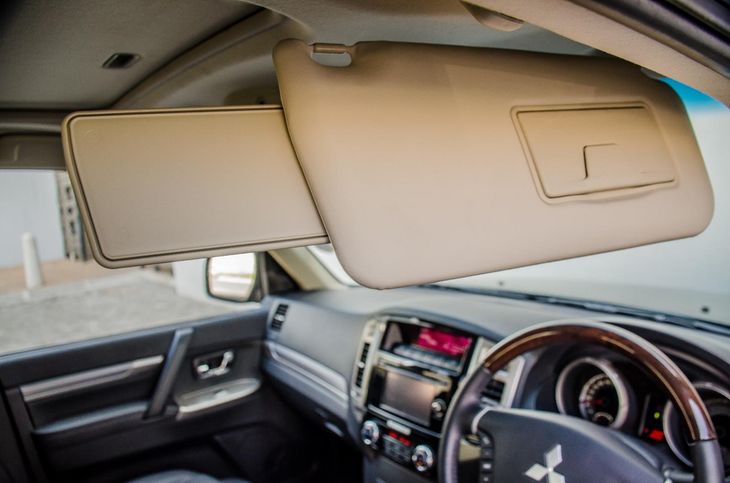 Extending sun visors are a practical touch you will appreciate on the long road.
In terms of entertainment on those long drives, the Pajero features a touch-screen infotainment system that also doubles as a display for the standard rear-view camera. It offers Bluetooth and USB support and there's a powerful Rockford Fosgate sound system as well as a high-end Garmin nuviCam with a magnetic mount and built-in dash-cam. A Tracks4Africa off-road map set is included, as are a set of hard-wearing rubber mats – the latter are of particular value given the usage the Pajero seems to actively encourage.
In terms of safety the Pajero Legend II ticks all the boxes, too. It boasts 6 airbags, ABS with EBD/BAS and Active Traction and Stability Control (ATSC). Isofix child seat anchorages are fitted at the rear.
Performance & economy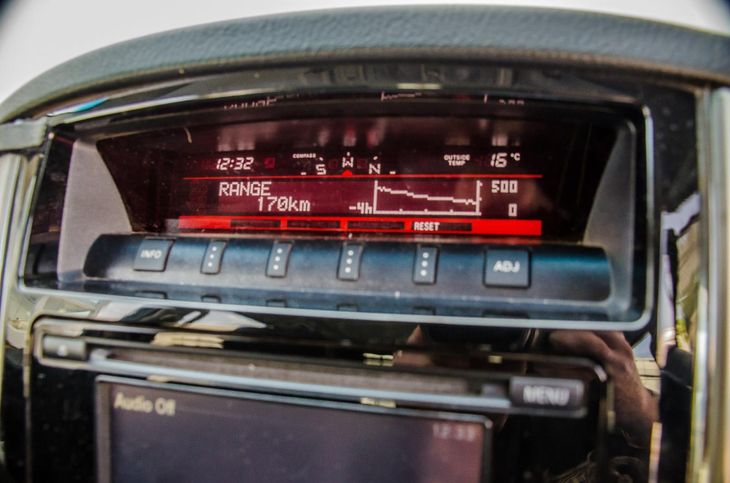 Somewhat old-fashioned facia display shows the most crucial trip information.
Unsurprisingly, Mitsubishi has not fettled with its proven 3.2-litre turbodiesel engine that has done duty so reliably for so long. It remains a powerful unit that delivers a strong 140 kW and 441 Nm of torque, figures that exceed what is offered by the Toyota (Prado) and Nissan (Patrol) and which even compare well with the 5-cylinder powerplant of the Ford Everest. Mitsubishi claims a tow rating (braked trailer) of 3 300 kg for this model. A heavy-duty tow bar from Bosal is fitted as standard on this Legend II model.
In its current guise, the engine is mated to a 5-speed automatic transmission. As per usual, Mitsubishi's Super Select 4WD-II system is fitted. It offers a variety of modes, but for daily running 2H is the most obvious choice as this sees the Pajero operating in rear-wheel drive only mode for maximum efficiency. Even so, the claimed fuel thirst is 10.1 L/100 km which is somewhat higher than the competition. Coupled with the Pajero's relatively small 88-litre tank (compared with a Prado, for example), the cruising range is likely to be limited to around 850 km between fill-ups. It's worth noting that the Pajero's engine can run on 500 ppm "dirty" diesel.
On the road the Pajero impressed us with its refined, powerful running. Its an engine that delivers good overtaking performance too and there's certainly no apparent shortage of power which may come as a surprise, given the vehicle's bulk and "touring" orientation.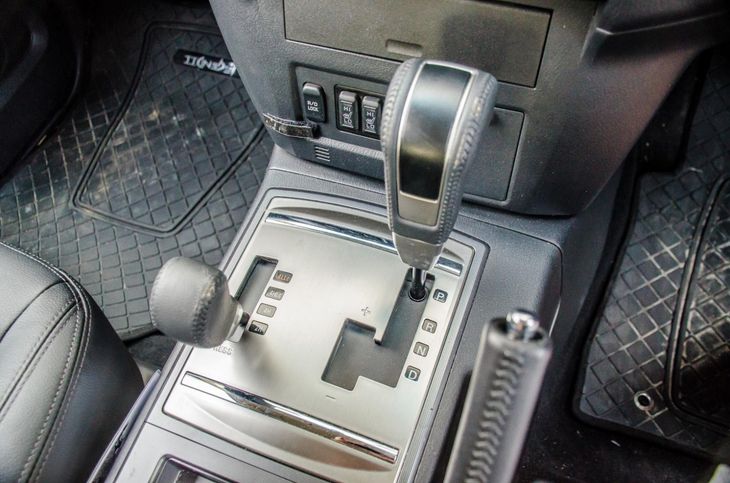 The various off-road transmission settings are selected through the separate "gear lever" on the transmission tunnel.
Off-road, of course, the engine's torque spread and drivetrain also contribute to the impressive showing. When the going gets slippier, but speeds remain relatively high, select 4H which results in a dynamic 33:67 front to rear torque split. In tougher conditions that require lower speeds, you can select 4HLc, which delivers a 50:50 torque split and also locks the centre differential. Finally, if you need real crawling ability over very rough terrain, you need to come to a stop and engage 4LLc, which activates the low-range. Combined with the high ground clearance (235 mm), generous axle articulation and the standard Yokohama Geolander tyres, we struggled to find a tough-enough challenge for the Pajero. It really feels unstoppable off-road.
Value-added features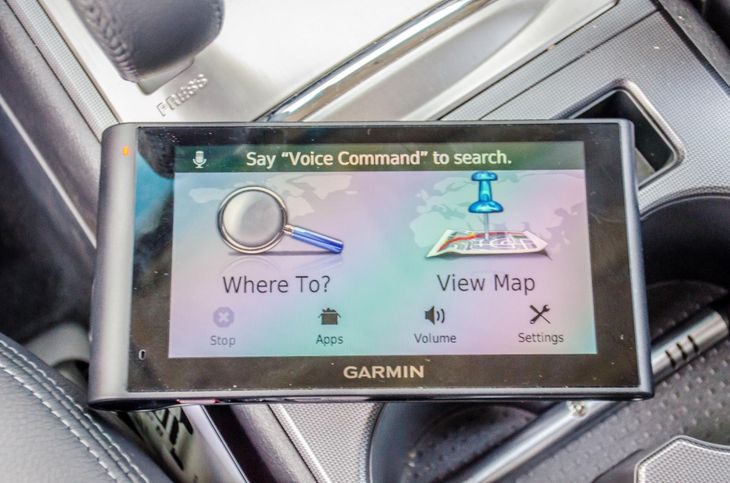 A Garmin nuviCam is part of the extensive Legend II package and includes a dash cam.
So what does the extra outlay get you when you opt for the Legend II edition of the Pajero? Well, quite a lot as it turns out...
Mitsubishi South Africa has studied the usage patterns (and accessory buying trends) of its local customers and has selected a range of items from well-known Australian specialists, Opposite Lock, as well as Front Runner South Africa. The more cosmetic bits are sourced from Mitsubishi's own parts catalogue.
One of the harder-to-spot additions will be appreciated by those serious off-road enthusiasts that occasionally get themselves in a spot of bother in rough and rocky conditions – a heavy-duty protection plate is fitted below the engine and another is located below the gearbox assembly. There are also heavy-duty rock sliders. The Legend II rides on 265/60 18-inch Yokohama Geolander dual purpose tyres. There is also a Pajero-stamped chrome nudge bar.
If these extras don't toughen up the Pajero enough, then Mitsubishi is offering some additional accessories at extra cost. You can get 41 mm big bore front and rear heavy-duty shock absorbers from Tough Dog, for example. For the real adventurers out there you can also consider an air compressor, snatch recovery kit, bonnet guard and a cooler fridge.
Pricing & Warranty
The Pajero LWB Legend II sells for R819 900 and comes backed with a 3-years/100 000 km warranty and attractive 5-years/100 000 km maintenance plan. Service intervals are set at every 10 000 km.
Verdict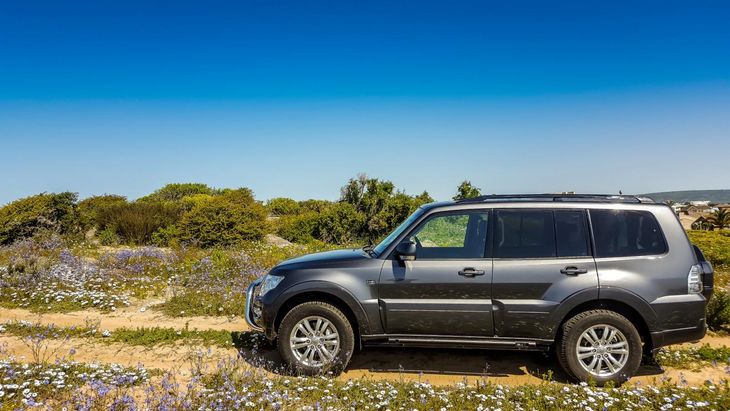 With its enviable blend of rugged off-road ability, cabin comfort and reliability the Pajero encourages exploring off the beaten track.
The Mitsubishi Pajero continues to appeal strongly to buyers that require real off-road ability. In many ways, the Pajero is a more honest take on a segment that has exploded in recent years, and which ironically is a category in which the Pajero played a founding role. Nevertheless, consumer trends are frequently unstoppable and often based on the superficial rather than any real ability or advantage. We can see why vehicles such as the Toyota Fortuner and Ford Everest would eat into the sales of the more expensive, more old-fashioned Mitsubishi Pajero (and others), but the reality is that the iconic Pajero continues to hold a few aces up its sleeve. We found it far less compromised than we expected, and more refined, comfortable and powerful too. In conclusion, then... if you really do intend taking up off-roading as a hobby, but also need your vehicle for normal family usage, you can't really fault the Pajero.
You may also be interested in:
View our in-depth video overview of the similar Pajero Exceed
Rear our review of the Pajero Sport 2.5 Shogun Auto
Have a look at the upcoming Pajero Sport (all-new model)
Interested in buying a new / used Mitsubishi Pajero?