The Mini Countryman has just been launched in South Africa and we summoned our local contributor, James Siddall, to give the Cooper and Cooper S models a whirl.
The once-minute Mini – born of course in 1959 as triumph of, er, miniscule minimalism – has grown. And grown some more. The first major growth spurt came naturally around the turn of the millennium with the new MINI (capitalised under BMW's stewardship) which saw it grow into a chic boutique hatch. Now the second-generation Countryman – launched in SA last week – has just clinched the crown as the biggest Mini yet.
And you might well ask is bigger necessarily better? In a nutshell, yes. Especially for those who've outgrown their smaller Minis, but whose brand allegiance keeps them in the Mini stable.
Size matters

The Countryman still stands somewhere between a crossover and a hatchback. All-wheel-drive models to come later...
New Countryman is 20cm longer and 3cm wider than its already chunky predecessor, and offers the likes of five fully fledged seats, significantly upped interior space, and boosted refinement. More than ever it plays in the premium compact segment, and is a viable alternative to its stablemate and close relative, the BMW X1. The Bimmer, however, is also available in all-wheel guise, while the AWD version of the Countryman – the ALL4 – has been dropped, albeit only temporarily. The ALL4 system will once again be available with a hybrid version set to launch next year, while there's also a diesel version in the pipeline around mid-2017.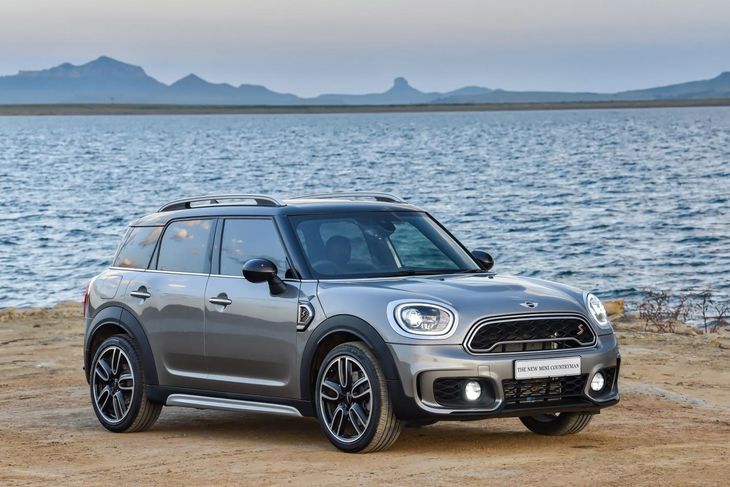 The Countryman is now even bigger than before. It's nearly the same length as a BMW X1.
But do you know what? Even in 2-wheel-drive guise and even with its larger dimensions, the Countryman is a grippy, punchy, chuckable machine. This we discovered last week on the launch in KZN, which took in vast swathes of freeway, serpentine tar roads, and unsealed surfaces. All of which this mighty Mini guzzled up with the panache and ability of a car that plays in the premium league.
It will also swallow much bigger loads. The luggage compartment is rated at 450 litres and can be extended to a total of 1 309 litres. This means a maximum increase of 220 litres compared to the outgoing car.
Choices, choices...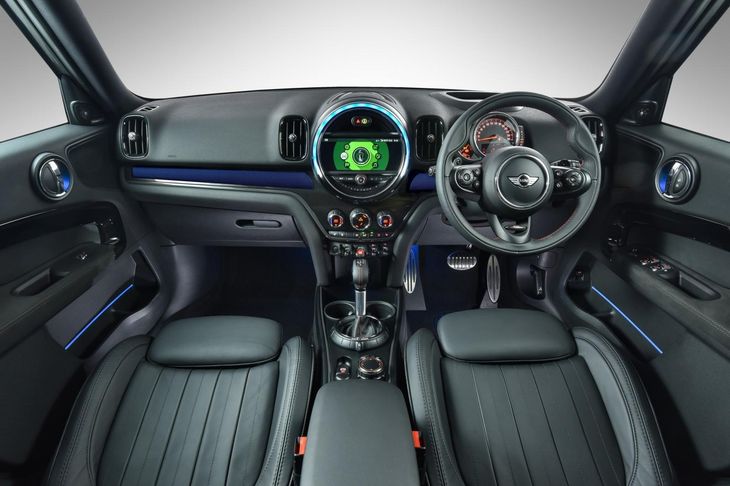 The Countryman's interior feels to have improved in build quality as well as luxurious touches. Vertical air vents are a nice design cue.
Right now there are just two versions available: the Cooper Countryman and the Cooper Countryman S. The first makes 100kW and 220Nm from its turbo', three-pot, 1.5-litre mill. The second is good for 140kW and 280Nm from its turbo'd, 2-litre, four-cylinder motor.
Standard levels of kit are stellar, and perhaps more importantly the whole package is robustly, wonderfully screwed together with a distinctly Teutonic, upscale feel about it. Power in the standard Cooper version runs through a six-speed manual or 6-speed Steptronic self-shifter, and through an 8-speed Steptronic only in the Cooper S.
And just as whether you opt for a Mini or one of its BMW stablemates will hinge on intangibles such as brand allegiance, so which of the two versions of the Countryman you opt for will naturally hinge on how much power and kit you want and need.
On the drive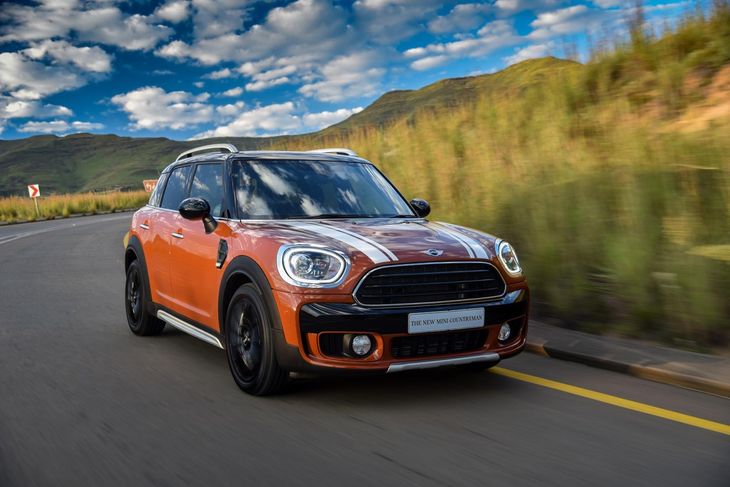 Superbly built, far more practical than before, yet retaining that unique Mini appeal and driving fun... new Countryman is a winner.
Only when really, really pushed does that smaller 3-pot motor get the slightest bit thrummy. In almost every conceivable daily application it's ample, while the Cooper S model gives big thrust, just as you'd expect, with zero-to-100km/h coming up in about 7.5 seconds, topping out at 224km/h. The Cooper turns in figures of 9.6 seconds and 200km/h, respectively.
Swift indeed – slick, sophisticated and sure-footed, too. Prices stretch from R422 000 to R509 500 before you start tacking on the options, which include an electric tailgate control as well as the rather cool Picnic Bench – a flexible surface that folds out of the luggage compartment and provides seating for two people.
But it's also as polished and premium and poised as you'd expect from a vehicle in this fiscal league. Get yours in shades including new variants such as Island Blue metallic and Chestnut.
Mini Countryman Price in South Africa (March 2017)
| | | |
| --- | --- | --- |
| Cooper 6-speed manual | 100 kW and 220 Nm | R423 824 |
| Cooper 6-speed auto | 100 kW and 220 Nm | R442 052 |
| Cooper S 6-speed manual | 141 kW and 280 Nm | R493 306 |
| Cooper S 6-speed auto | 141 kW and 280 Nm | R512 806 |
Related Content
Mini Countryman (2017) Specs & Pricing
New Mini Countryman Revealed [with Video]
Mini Countryman JCW Revealed
Want to buy a MINI?