Mike Horn – the world renowned professional adventurer and explorer – is circumnavigating the planet via the poles as part of his Pole2Pole expedition and when he's not sailing or walking, he's behind the wheel of a Mercedes-Benz G-Class.

At age 50, Mike Horn is evergreen. His eyes have arguably seen more than anyone on earth and the man positively brims with almost incredible tales of adventure and discovery. For the last 25 years, Mike Horn has explored the world and visited places that most people could only dream of. From swimming the entire length of the Amazon River, circumnavigating the earth via the equator, circumnavigating the Arctic Circle, skiing to the North Pole and scaling the some of the highest mountains in the world... those are only a few of Horn's achievements.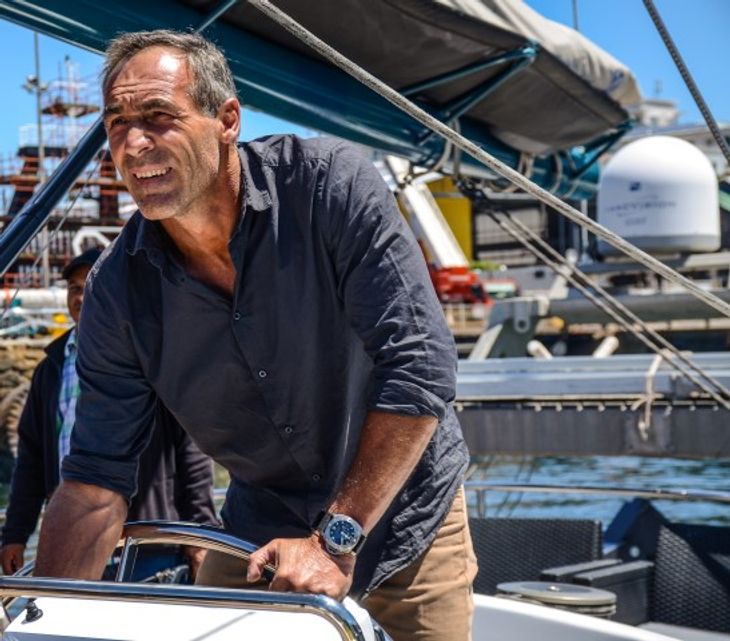 Mike Horn took us for a sail in Table Bay, Cape Town, in his 35-metre vessel named Pangaea.
Mike Horn is a truly worldly man and his latest adventure, the Pole2Pole expedition, will see Horn circumnavigate the earth via the North and South poles. This is an epic adventure that will see him cover at least 38 624 km across 6 continents and his journey will take at least 2 years to complete. The purpose of the Pole2Pole expedition is to encourage and inspire people to step out of their comfort zone, to venture into the unknown and to understand the importance of the planet we live on and act in ways to preserve it.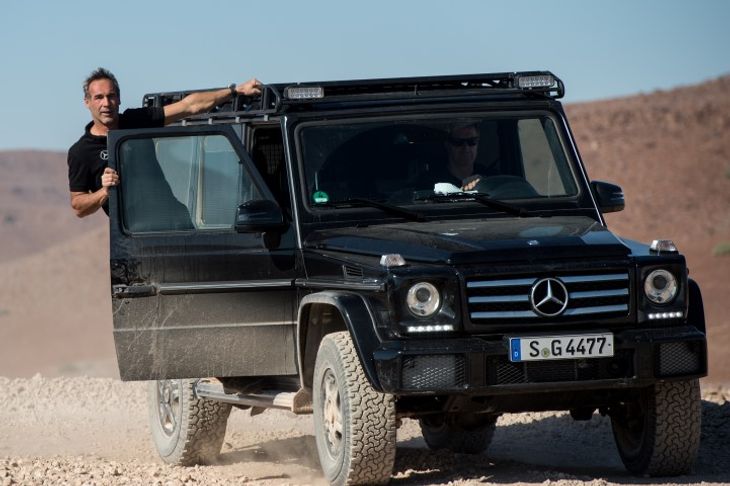 Mike Horn is using two Mercedes-Benz G500's for overlanding in his Pole2Pole expedition.

As a Mercedes-Benz G-Class ambassador, Mike Horn will make use of two G500s for overlanding during his expedition. The G500 is powered by a 4.0-litre V8 biturbo engine developing 310 kW and 610 Nm of torque. Mike's G500 features specialised shock absorbers for tackling difficult terrain, underbody protection, a loading rack on the roof and additional spotlights for navigating in the dark. The G500 has already been put to use in the Namib Desert in Namibia and in Botswana as part of Horn's journey. According to Horn, the G-Wagon is the only vehicle in the world capable of taking him where he needs to be, often to high altitude locations where ordinary (turbodiesel) vehicles will cease to function.

Pangaea sailing from Gibraltar to Walvis Bay, Namibia, with dolphins leading the way.

For the ocean-going legs of the Pole2Pole expedition, Horn and his team will sail the high seas on Pangaea, a specially designed, 35-metre vessel equipped with a media and broadcasting centre, 16-seat conference room and space for 30 people. Pangaea's kitchen is also optimised to recycle waste and the vessel is equipped with nets to pull rubbish from the ocean along the way.

Pangaea is currently moored in the V&A Waterfront and we joined Mercedes-Benz this week to bid Horn farewell for the next part of his journey. We had the opportunity to board Pangaea and we joined the explorer and his team for a quick sail in Table Bay. It was an amazing experience!

Horn will be sailing directly south from Cape Town to Antarctica on 15 November 2016. Once there, Horn will cross the icy continent on foot, using specially designed boots, covering about 8 000 km over a period of 3-4 months.
Horn will then continue his journey to new Zealand, Australia, Papua New Guinea, India, Kamchatka, the North Pole, Greenland and finally back to his starting point in Monaco. The Pole2Pole expedition is expected to come to an end in the second half of 2018. In the meantime, Horn's Mercedes-Benz G500s will be shipped to Australia for transit to New Zealand where he will need them once again for his overlanding adventure.

You can follow Mike Horn's journey on his website here!

Watch the video below to see what Mike Horn was up to in his recent visit to Namibia.
Related content:
Revised Mercedes-Benz G-Class Revealed
Mercedes-Benz G-Class (2016) First Drive
Five Cool Things You Should Know About The Mercedes-Benz G-Class
Five Questions: Klaus Hartmann (Mercedes-Benz G-Class)
Mercedes-Benz Announces More Rugged G-Class Professional Model
Want to buy a Mercedes-Benz G-Class?