Some of these cars are old, others are more contemporary, but they have 1 thing in common: they're embodiments of mid-mounted, rear-wheel-drive perfection.
The mid-engine formula is a peculiar term because the engines are located more in the rear-mid position than anything else but in terms of weight distribution, no other engine layout compares. A flawed concept in many ways (most of which pertain to cabin shortcomings, functionality and user experience) the mid-engined car benefits from a near-perfect weight distribution ratio – a notion that helps keep such dynamic attributes as handling and road-holding in equilibrium. Here are just a few of the best examples of mid-engine masterpieces.
Porsche Cayman R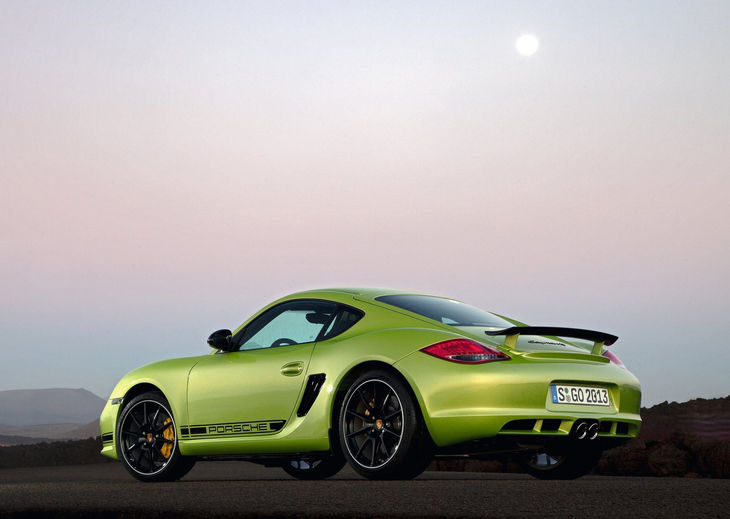 The Porsche Cayman R will forever be considered one of the best driver's cars of all time - it was after all the first Cayman to trump a 911 in the power-to-weight ratio stakes. To achieve this Porsche added a slew of lighter parts such as slimline 19-inch wheels, aluminium doors from the 911 Turbo, door straps and a lighter fuel tank, not to mention binning the sound system and air-con all in an effort to free up a total of 55 kg (local variants were specced with aircon and a sound system, however). To help it live up to its R moniker, the 3.4-litre flat-six power plant received a small makeover too - an extra 8 kW was liberated from the flat-six by way of revised software and a custom-made, less restrictive exhaust system. Power and torque came in at 243 kW and 370 Nm respectively. The Cayman R recipe however, is more about cornering prowess than straight-line shunt - an environment that brings every detail of its composition alive. The steering is communicative and sharp, with the chassis following every input with precision and balance. As far as sports cars go, there aren't many that come across as pure and connected as the Cayman R, a vehicle many consider as the firm's most balanced ever.
Honda NSX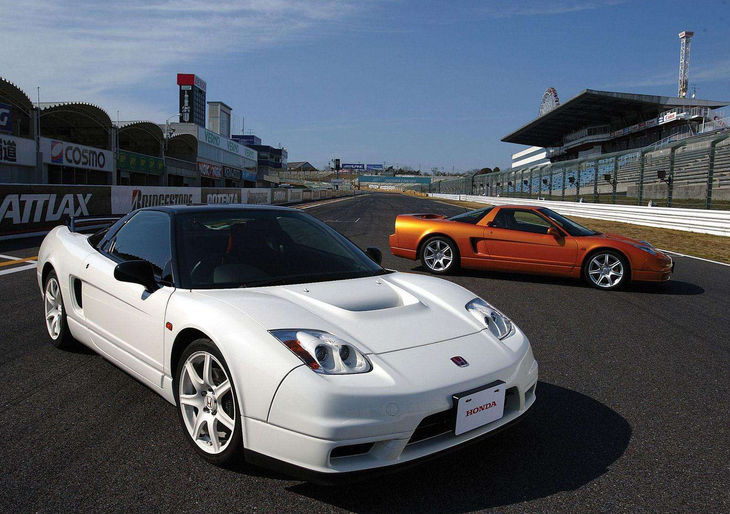 We're talking about the original eighties version here. You know - the analogue masterpiece that was developed with input from Formula 1 legend Ayrton Senna. In reality, Senna's involvement was little more than a couple of shakedown test drives but his link will forever be etched in the car's legacy. It was designed to challenge not only the Porsche 911 of the time but some of the supercars from Maranello, too. Lightweight and compact in design it gave the Japanese firm - who at the time was known more for making family vehicles - some gravitas what with its involvement in Formula 1. For its time the NSX came laden with technology - the cabin took inspiration from the F16 Falcon fighter jet and the mid-mounted V6 engine was only the second ever to use the VTEC variable-valve system. Thanks to its mid-mounted 3.0-litre the NSX had the agility of a cheetah. In fact, the twistier the topography the better it behaved with its ultra-responsive and precise steering instilling in the driver an unrivalled sense of telepathy.
Renault Clio V6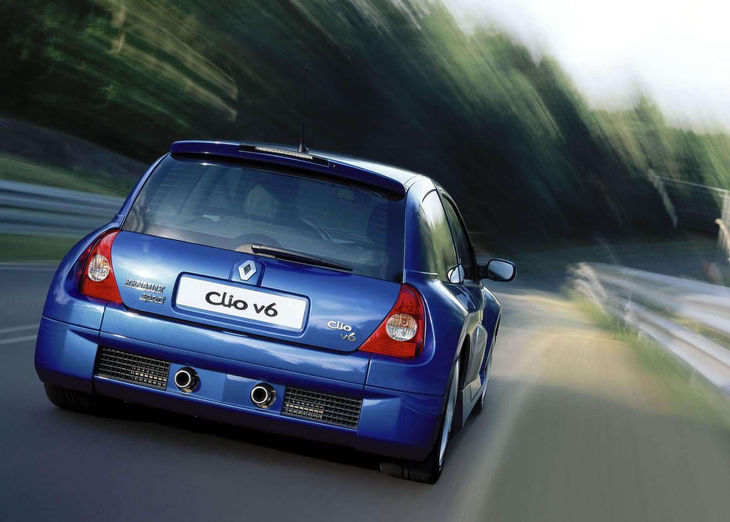 Stocky, squat and full of attitude, the Renault Clio V6 was an intimidating thing to look at, let alone drive (read tame). Two variations were available during the five years it was available - the Tom Walkinshaw Racing-fettled original and the Renault Sport Phase 2, the latter of which was the wilder version of the two generations. Visually the Clio V6 adopted the basic form of Renault's best-selling supermini but ditched the rear seats for a mid-mounted V6 with rear-wheel drive. These attributes gave rise to a wider front and rear track (110 mm and138 mm) and a 66 mm lower ride height which added to its aggressive-looking facade. Armed with 188 kW and 300 Nm, the Laguna-sourced naturally aspirated 3.0-litre V6 lump made no bones about what it was designed to do - warp the horizon and ensconce its driver in a performance-infused driving cocoon. The Clio V6 however was not without fault; the ever-looming presence of snap oversteer on earlier versions (something that was later sorted out) were known for keeping drivers on their toes.
Lotus Elise Sprint 220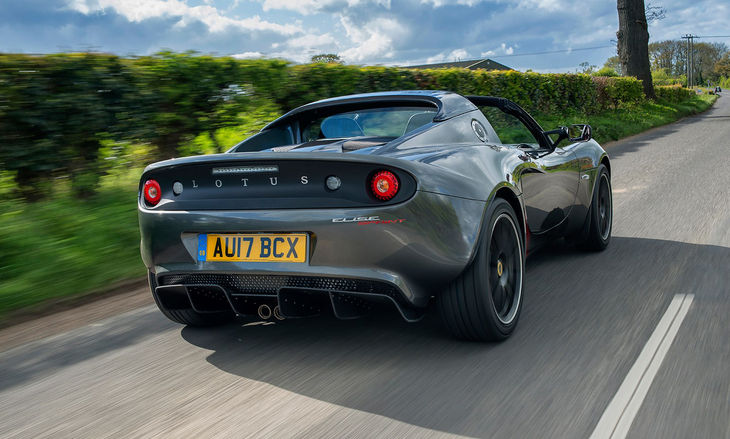 While the Lotus Elise has been around since 1996, not much has changed over the years, which is a good thing. See, like every car listed here, the Elise's ethos hinges around a mid-mounted rear-drive layout, something that makes for a pure and uncorrupted driving experience - especially in a serpentine environment like a race track. The Elise Sprint is one of the Hethel-based firm's most lethal models and pays homage to the 1973 Lotus Elan Sprint with an unbelievably slender kerb weight of just 851 kg. Much of which comes compliments of the prodigious use of carbon fibre and other lightweight doohickies. Considering a 162 kW/250 Nm supercharged 1.8-litre Toyota four-pot powers the rear wheels, it's little wonder it made quick work of obliterating the 0-100 kph sprint benchmark in just 4.2 seconds. Its trump card? Well, the Sprint 220 is ridiculously sharp in cornering manoeuvres, with ample grip and traction on offer thanks to its progressive braking set-up, near-perfect balance in the corners and sublimely weighted steering arrangement.
Ford GT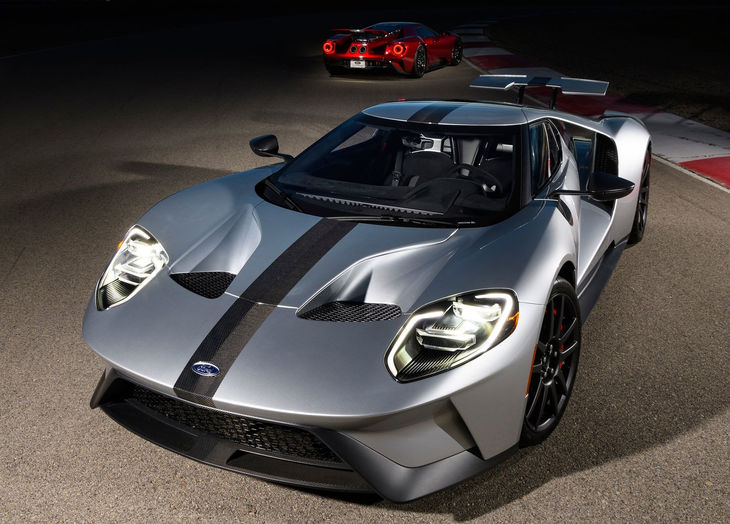 The Ford GT has always been about clever packaging and extremely slippery aerodynamic properties - something that was bound to materialise since it was developed in parallel with the GT race car. Like it's predecessor the Ford GT has a traditional mid-engined, two-seater layout, but in this case, the rear wheels are powered by a twin-turbocharged 3.5-litre V6 good for 482 kW and 746 Nm of thrust and not a big-block V8 like before. These figures mean that the GT is able to mince the 0-100 kph threshold in just 2.8 seconds and reach a top speed of 348 kph. But to focus solely on its spec sheet would result in missing the intrinsic fundamentals of the GT recipe altogether - dynamic prowess. As far as handling goes it boasts active aerodynamics, race-inspired pushrod suspension and adjustable track-honed settings. It's properly sticky in the bends and the entire experience is organic, the GT seems to pivot around you and directional changes feel natural. There aren't many drivers' cars that deliver a combination of face-warping acceleration and dynamical finesse. It's bloody brilliant.
Related content
5 Driver's Cars You Need to Drive
Top 100 Coolest Cars of all Time
You Know You Grew Up in the 90s when these Hatchbacks were on your Wall