Iconic British nameplate enters the bakkie business.
British bakkie brands. With the Land Rover Defender out of production, you'd struggle to name a single British automotive nameplate with a bakkie in its portfolio, but that has changed.
Although MG is now under Chinese ownership, its history and brand equity remains strongly British – invoking images of compact roadsters, with unique styling.
Reflecting the growing demand and business opportunities for all brands to trade in the bakkie market, MG is the latest loadbox product entrant.
This new MG bakkie is called the Extender and marks the brand's first rear-wheel-drive vehicle since its iconic TF roadster was discontinued, nearly ten years ago.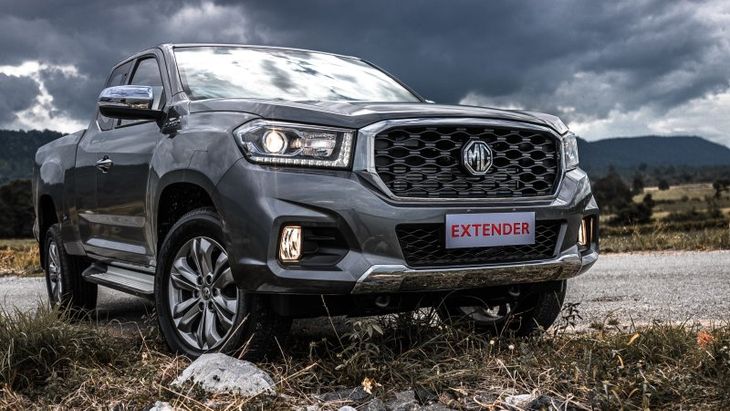 MG's chassis partner Maxus has done reasonably well in the Australian market. MG is set to launch this Extender in Thailand first.
Chinese conglomerate SAIC owns both MG and the Maxus bakkie brand, so this synergy is not all too surprising. The MG Extender is in fact a badge-engineered Maxus T70, and these Chinese bakkies have given a good amount of themselves in the Australian market – even scoring positive crash safety ratings.
The new MG bakkie range features either extended or double-cab body styles. There are two powertrains options, both with the same basic 2-litre turbodiesel architecture. The single-turbo version is good for 120 kW and 375 Nm, whilst a more potent twin-turbo variant boosts a very impressive 160 kW and 480 Nm.
Four-wheel-drive is standard on the most powerful MG bakkie alternatives, with all models offering buyers the option of either six-speed manual or automatic transmissions.
With its redesigned grille and MG badging, the Extender bakkie is one of China's best loadbox vehicle designs. The Extender range is also not short of features, with LED headlights, leather seats, a reversing camera and 10-inch touchscreen infotainment system available.
MG has confirmed that its Extender will initially launch in Thailand, with no immediate details of a global rollout thereafter.