Mercedes-Benz has given its G-Class a mild update for 2021.
The Mercedes-Benz G-Class is one of the more desirable premium SUVs. Bulletproof offroad capability combined with sheer road presence combine and the result is one serious offering. For the new model year, Mercedes-Benz has announced a few updates for the European market.
The G400d motor is now available for all levels of trim. As it stands, this model is on sale in South Africa as the G400d Stronger Than Time limited edition. We're yet to drive this model and are eager to put 243 kW and 700 Nm to the tar and gravel, and sand.
Under the skin, Mercedes-Benz has introduced a new Desert drive mode, which is aimed at improving traction on sandy surfaces. The ESP and throttle responses have been recalibrated to cope with the trickiness of soft sand, and this mode is selected via the Dynamic Select switch.
Inside, Mercedes-Benz has introduced the digital cockpit as standard as well as a frameless rearview mirror, both of which were optional extras before. Speaking of options, Mercedes-Benz has tweaked the options list for those who want to customise their cars.
Visually, there's a new 20-inch alloy wheel which is offered in either high-gloss black or himalaya grey and there are 3 new exterior colours which Mercedes-Benz says are legendary colours from the model's past.
Note this update applies to the Mercedes-Benz G-Class, not the Mercedes-AMG G63 model. We're expecting a similar update from the performance arm soon.
Ever wanted to own a Mercedes-Benz G Wagen? Now is your chance.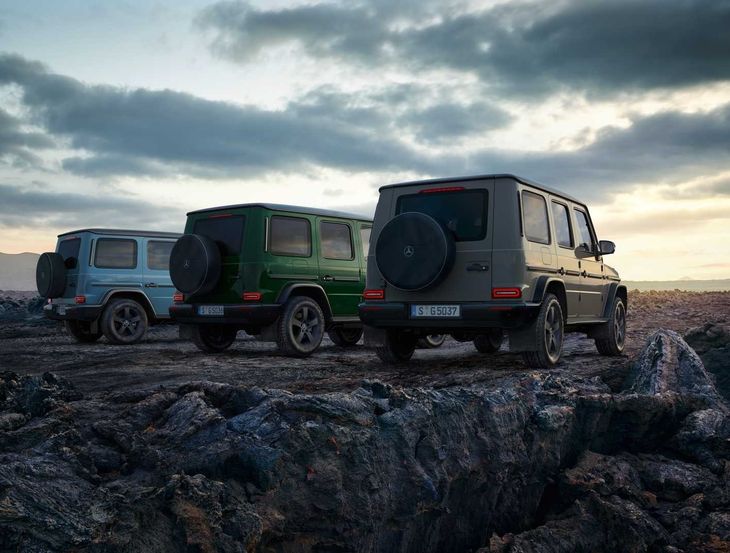 Further Reading
Spy Shots: 2021 Mercedes-Benz G-Class Squared
G-Class Bakkie Render Is Our Kind of X-Class
Merc G63 Double-cab with 588 kW