Earlier this year Cars.co.za was introduced to the startling tech of the new Mercedes-Benz E-Class range at its international launch in Portugal. It is now available on local soil and we travelled to KZN to find the pick of the bunch.
Whether as a result of the global economic climate or shorter development timelines, one thing is certain - there has been a shift in focus within Stuttgart. Having just finished my first stint behind the wheel of the all-new Mercedes-Benz E-Class at its local media launch, it is clear that the S-Class is no longer the sole technology pacemaker for Mercedes-Benz.
The new E-Class comes equipped with an impressive arsenal of electronic systems encompassing: safety, dynamics, performance, connected drive and semi-autonomous driving (click here to see 5 of the most impressive highlights). When fully-equipped with optional equipment, the new E-Class is, to put it simply, a technological powerhouse.
For the purpose of this article, however, I will focus on the engines...
The local range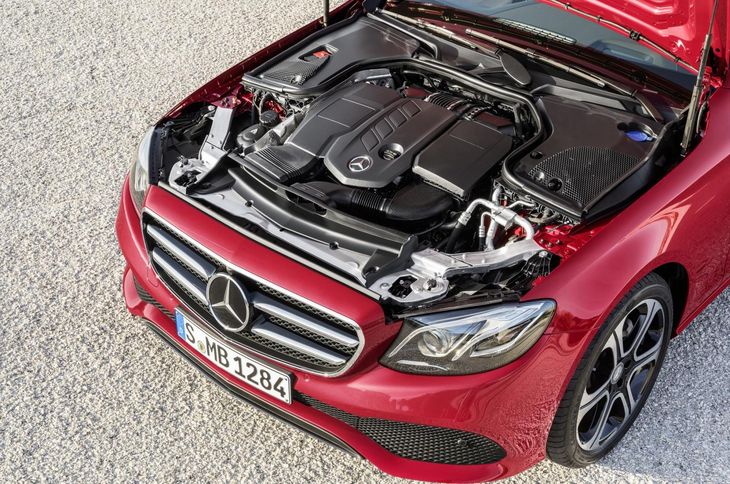 At present only three engines are offered, of which two are turbodiesels.
There are currently three models in the local line-up. The entry-point E200 makes use of a 2.0-litre turbopetrol (135 kW/300 Nm). The range-topping E350d uses a 3.0-litre, six-cylinder turbodiesel (190 kW/620 Nm). In the middle sits the E220d with its 2.0-litre four-cylinder turbodiesel (143 kW/400 Nm). All are equipped with Merc's 9G-Tronic automatic transmission.
The E250 and E400 4Matic follows in October this year along with the E43 AMG. The E63 AMG is expected to be available near the end of Q2 2017. A plug-in hybrid follows in 2018.
Refinement for all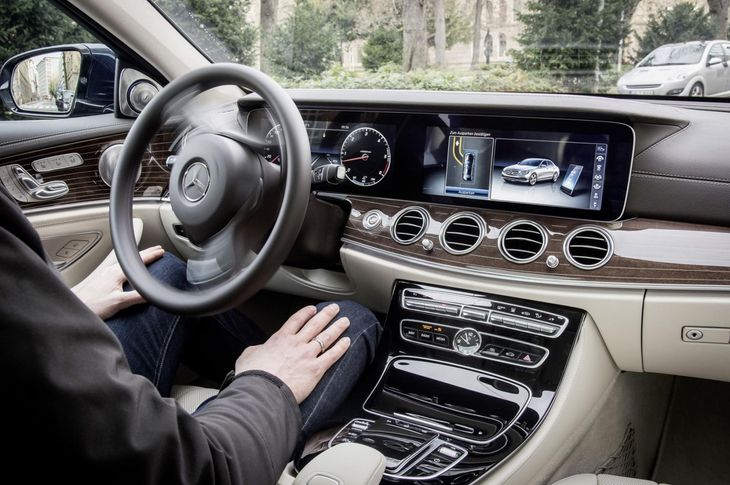 E-Class is loaded with high-tech features and several trim and equipment grades are on offer.
In terms of specification and comfort, there isn't much to decide, as all three variants offer Exclusive, Avantgarde and AMG interior and exterior package options. In standard specification the car comes equipped with dual-zone climate control, an interior ambient lighting package that offers 64 different colours, parking assist with auto parking and reverse camera and selective damping.
The driving route covered about 400 km of roads north and south of Durban. Comfort seating is standard, which offers decent support and comfort over long distances. The higher-specced models offer full electric adjustment. The cabin is spacious and the design, yet simple, is attractive and neat. The overall length of the new E-Class as well as its wheelbase has grown, which doesn't just bode well for roadholding, but also offers extra legroom and luggage capacity. Premium materials are generously applied within the cabin.
Even at high speeds I was impressed by the very little wind noise that penetrates the cabin. The ride is supple without being wafty. Road noise over some rougher surfaces became noticeable, but in terms of offering a luxurious driving experience, the new E-Class is not trumped by its competitors.
So which engine then?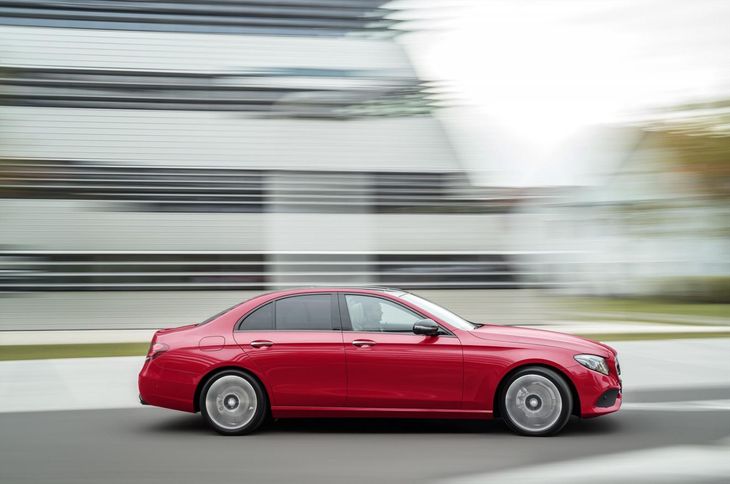 With a great combination of efficiency, refinement and power, the E220d is currently the pick of the range.
I have always been bemused by the notion that 'bigger is better'. In my opinion this is very often not the case; especially when it comes to Mercedes-Benz. This may be personal preference, but I have always favoured a 200 over a 250, for example. The same applies with the new E-Class. So, while the E350d offers a more-than-healthy dose of stomp and thrust and all those lovely things, I was won over by the E220d.
We spent most of the 400 km trip in the 220d and never felt that the engine was under strain, even during high-speed overtaking situations. The engine makes its debut on the E-Class and forms part of the all-new OM 654 engine family.
A chat with a local Mercedes engineer highlighted why this unit is not only important for Mercedes-Benz's future plans, but also why it managed to impress on the route. It has an aluminium block (instead of steel), has space for an extra set of cylinders, can be fitted with a multitude type of turbos and has hybrid capability. As such, this engine will be used in many Mercedes ranges going forward, from the A-Class to the V-Class.
In E-Class guise the 220d displaces 2.0 litres and produces 143 kW at 3 800 r/min and 400 Nm of torque from only 1 600 r/min. It is a highly responsive, willing and civilised engine. It is about 17% lighter than its predecessor and more compact, thanks to the decreased displacement and the setting of the cylinders closer together and a few other significant and clever engineering moves. At idle there is very little to give away its diesel lineage (inside the cabin) – it has a smooth tick-over. Under hard acceleration there is no lag and even though it loses about 1.0-litre of displacement to the 350d, the engine is happy with reaching and maintaining very high speeds.

Svelte interior combines traditional materials with advanced interfaces. Note fully digital instrumentation.
The 9G-Tronic transmission works well with this unit, too, as it offers very smooth shifts and ensures that the engine is always within its power band. It has an incredible claimed consumption figure of 3.9 L/100 km (about 13% more thrifty than its predecessor).
I wouldn't go as far as calling the 350d a sledgehammer or unrefined. Not at all. But wheel chirps and a wiggling rear under hard acceleration speaks of excess that I consider a novelty; a novelty that is not present in the 200d and which is all the better for it.
The E200 is the sole petrol offering (for now) and is not without merit either. It hardly labours under the size or weight of the E-Class. It does not work as smoothly with the 9G-Tronic compared with the diesels however: it is noisier due to higher revs and in 'Sport' mode the downshifts come in quick succession and the noise becomes somewhat intrusive.
Verdict
The large executive sedan market remains a sizeable one worldwide and victory in this category is a matter of pride for particularly the three German brands that dominate it. With the new E-Class Mercedes-Benz has seemingly signficantly moved the goalposts. While its on-board technology and sci-fi features have thus far grabbed the headlines, it has also made strong progress under the bonnet. BMW's new 5 Series will debut next, with an all-new A6 following that, probably later in 2017. Both of those vehicles will have to be extremely good to match this new E.
E-Class pricing in South Africa
E200 R709 608
E220d R759 100
E350d R961 036
(prices include CO2-emissions tax and Mercedes-Benz's 6-year/100 000 km maintenance plan).
Looking for a used Mercedes-Benz E-Class? Browse our stock here.