We travelled to the home of Mercedes-AMG engines, located in a tiny hamlet called Affalterbach on the outskirts of Stuttgart, Germany. It was a surreal experience as we examined the AMG philosophy of "One Man, One Engine".
Daimlerstraße 1, 71563 Affalterbach, Germany is an uncomplicated postal address. When you quietly roll into Affalterbach, double checks on the satnav and supplied route guides are numerous. This tiny town can't possibly be the home of Mercedes-AMG, the passionate performance brand. There are few signposts and once the houses give way to light industrial units, you feel a bit better. Suddenly there's what looks to be an AMG dealership and that's it. Unlike many factories and plants that Cars.co.za has been exposed to over the years, this is nothing like anything we've ever encountered. Where are the guards? Where's the barbed wire fences and the myriad of CCTV cameras? AMG HQ is suspiciously unassuming...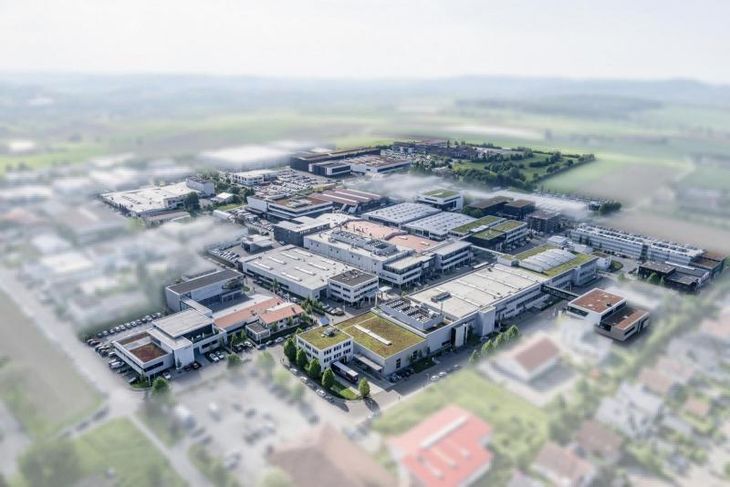 An aerial view of the Mercedes-AMG home in Affalterbach, Germany. As you can see, it takes up most of the small town.
AMG's history is a fascinating one. What started out as an independent firm in 1967 by former Benz engineers Hans Werner Aufrecht and Erhard Melcher quickly turned into a fully Mercedes-Benz endorsed operation, before Daimler AG purchased the controlling share and made it an official part of the Mercedes-Benz lineup. The letters? AMG stands for Aufrecht, Melcher and Großaspach (which was Aufrecht's hometown). AMG grabbed everyone's attention by shoving a large capacity V8 engine into an SEL and it took first place in class (and second overall) in the 1971 24-hour race at Spa, Belgium. It was from that race when AMG got the reputation for large capacity, powerful engines delivering brute-force performance.
'One man, one engine'
In the age of computer-aided design, 3D printing and laser-guided measuring, building things by hand just seems primitive and crude. Why bother, when robots can almost do everything for you? But when everything these days seems to be mass produced, the AMG philosophy has refined the hand-made, artisanal manufacturing concept down to an art. The engine assembly area is deceptively easy to access and this is where the division's V8 and V12 engines are crafted. The 2.0-litre four-cylinder and the 3.0-litre V6s were tested and developed here, but are built elsewhere. Currently, the plant builds the M178 4.0-litre V8 Bi-Turbo, M157 5.5-litre V8 Bi-Turbo, and M275 6.0-litre L V12 Bi-Turbo.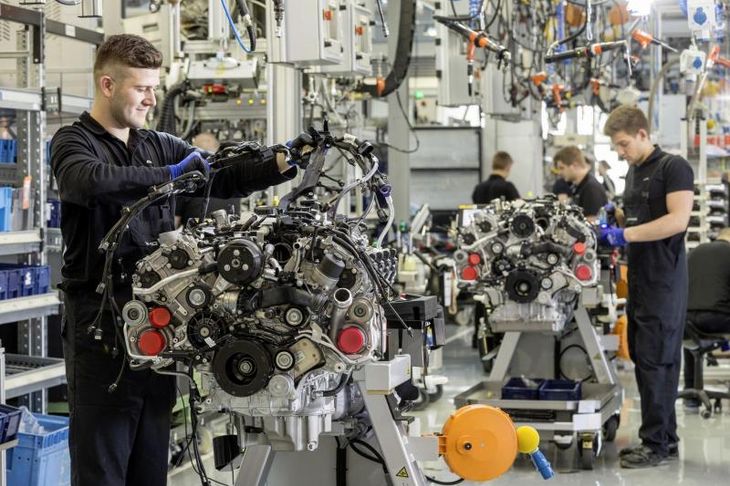 AMG technicians working on their engines. When the day ends, the technician will cover the engine and resume the job during the next shift
This is where it gets interesting. One technician will be assigned one engine and they will build the entire thing from start to finish on a special trolley. During our visit, we watched an AMG technician piece together the crankshaft of a 4.0-litre engine. This technician will do it all, including topping up the fluids and taking the engine to various checkpoints. See, while there's this legendary handbuilt process going on, the computer-controlled checks are extraordinary. Each engine is checked for leaks and does a run on a cold-test bench to ensure everything has been bolted on correctly. If a technician has done something incorrectly, the system will detect it and so that it can be rectified.
The V8 engines, on average, take a few hours to complete, with the big V12s requiring a bit more time. If the working day ends before an AMG technician can complete his engine, they simply stop, cover it up and store it until the next day. If they go on leave, that engine will be stored until he returns. If they pass away (or quit their job, we guess), the engine is disassembled and the parts returned to stores and will make their way into other engines. It's a fanatical and zealous way of doing things, but it's helped to make AMG into what it is today. When an engine is complete, a signed plaque will be placed on the cover and this is one of the AMG signatures (pun intended) that has endeared the brand to its fans.
Take a virtual tour through the factory:
The mighty V12
These technicians aren't your run-of-the-mill engine builders. AMG runs an internship programme and it'll only take the best students. Each AMG technician has many years of experience under his or her belt. Yes, AMG has women engine builders in its assembly plant! However, the best of the best is a man named Michael Kübler. Kübler has to be the repeat winner of AMG's Most Valuable Employee. Why? Well, he's responsible for the assembly of the mighty V12 engine as well as the V8 engines used in the GT3 AMG race cars.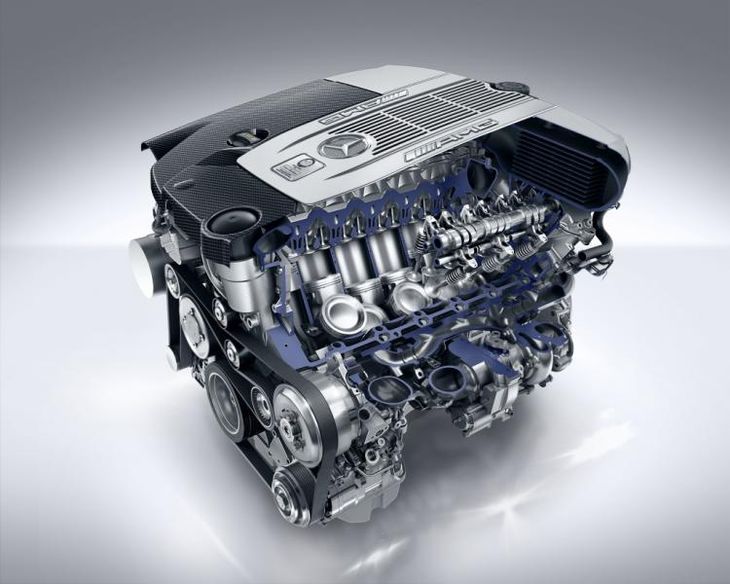 A twin-turbocharged V12 engine – the biggest and most powerful motor built by Mercedes-AMG.
While there is another technician who can assemble the V12 motor and an alternate technician who can construct the GT3 motors, he is the only one who can do both. He's a friendly and chatty guy, a complete petrolhead with a C63 as a company car. He's also switched on in terms of the digital world and boasts an Instagram following of almost 200 000. As soon as we were introduced, we asked, "Are you F1Mike28 (on Instagram)?" and proceeded to go full fanboy when he answered in the affirmative. Prior to this meeting, we'd chatted to Kübler each and every time we had an AMG model on test and he'd always pass a kind comment. Now he's someone who you'd want to represent your brand, wouldn't you?
This V12 engine is an extraordinary piece of engineering. It's a 6.0-litre twin turbocharged 12-cylinder and, compared with the V8s we'd seen being assembled, this is substantially larger. It has gut-wrenching levels of power: 463 kW and 1000 Nm are big numbers and there's so much shove that the torque is electronically limited to improve driveability and the associated transmission needed to be strengthened to cope with all that power. This V12 is not just a Mercedes-AMG motor; Italian supercar Pagani has been using it in its vehicles since 1999.
What about the future?
The age of big engines is coming to an end. As emissions laws become ever stricter, performance powerhouses like AMG will have to find new ways of satisfying its customers. Already we've seen downsized AMG products like the 45 models (powered by a 2.0-litre turbopetrol) and the 43 models (3.0-litre V6 turbopetrol), but what about the bigger and more powerful products? The trend suggests that electric assistance is one of the ways forward and Mercedes-AMG showcased its new hypercar as part of the 50-year celebrations.
It's going to be an insane thing called the AMG Project 1 hypercar. It makes extensive use of hybrid Formula One technology to generate a claimed output of more than 746 kW. It'll be breathtakingly fast, yet offer fuel consumption matching a normal A45 AMG. We'll see the finished production version at the Frankfurt Auto Show, which will be held in September 2017.

If this hypercar project gains momentum, we can expect to see the hybrid performance technology work its way through the entire AMG portfolio within a few years. We simply can't wait!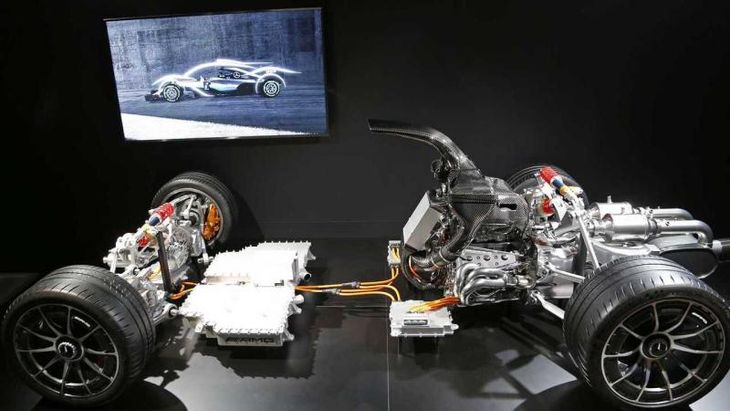 AMG unveiled its powertrain and chassis at its 50 year anniversary celebration held at the Nurburgring 24 hour race.
Related content:
Mercedes-AMG hypercar details revealed
Jaw-dropping GT C Coupe Joins AMG GT Family

Mercedes-AMG GT R (2016) First Drive

New Mercedes-AMG GT Models to Order in SA

Mercedes-AMG E63 S 4Matic (2017) First Drive
Five AMG products which defined the brand
Want to buy a Mercedes-Benz?