The E63 and E63 S will be officially launched in November 2016 in Portugal, but Mercedes-AMG has taken the opportunity to reveal a few of the juicy details about its ballistic premium sedan flagship.
The Mercedes-AMG E63 sits at the pinnacle of luxury performance in a production-series sedan. It's built to deliver mind-blowing performance with top level comfort and prestige. Benz has made some changes with this all-new E63, however: like the fact it's only available in 4Matic all-wheel-drive guise.
New engine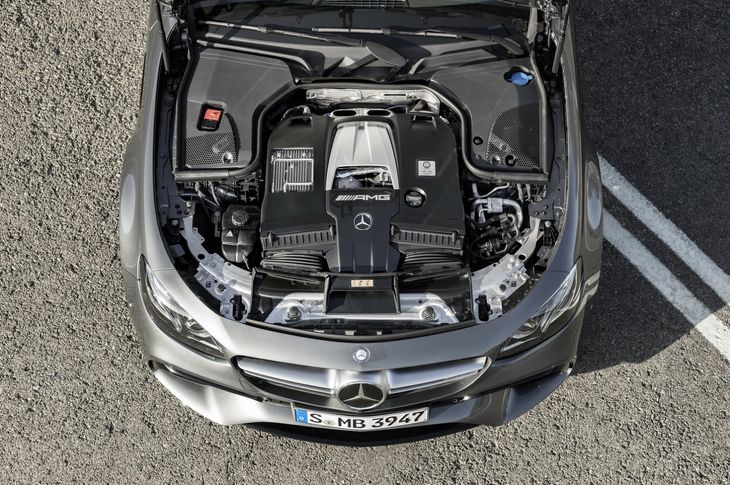 Out with the old 5.5-litre twin-turbo V8 and in with the new 4.0-litre V8 twin-turbo. Despite the reduction in capacity, power is up as the standard E63 heaves out 420 kW and 750 Nm of torque. If you want more power, then the E63 S is available with 450 kW and 850 Nm. In standard form, the E63 will hit 100 kph from standstill in a (claimed) 3.5 seconds with the E63 S managing the sprint in 3.4 seconds. Both cars are governed to 250 kph but with the AMG driver's package added it will top out at 300 kph. If you're just pottering around town, Eco mode allows for cylinder deactivation where one bank of the V8 is shut down in order to save a bit of fuel.
Drift mode
Drift Mode has been added to the numerous modes and is standard in the E63 S model. It allows for specific torque distribution to the rear wheels that will allow a driver to slide the sedan around like a hoon when road conditions permit. It also turns the E63 into a purely rear-wheel-drive car. Shifting is done by a software updated AMG 9-speed dual-clutch gearbox that's able to double-clutch and perform multiple fast downshifts.
Suspension upgrades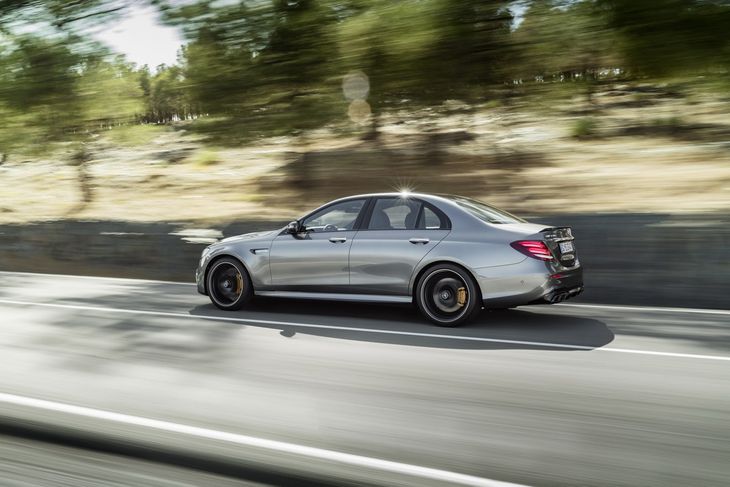 Understandably for an AMG model, the E63 has undergone some chassis tweaks in order to make it a proper performance car. The air suspension has been specially tuned with newly designed parts added. The E63 has a mechanical limited-slip differential at the back, whereas the E63 S gets an electronically-controlled rear diff.
Track Pace App
The AMG Track Pace App has been added to the Comand system and allows customers can use it to analyse and improve their track driving style and to share this with other AMG drivers via Facebook, Vimeo, YouTube or the AMG Private Lounge. This app for Apple iPhones is connected to the onboard race app in the head unit via wifi or Bluetooth.
Cars.co.za will be attending the launch of the Mercedes-AMG E63 at the end of November. Keep a look out for a first drive soon after.
AMG video with some drifts
Related Content
Mercedes-Benz X-Class Concept Finally Revealed
Can new BMW 5 Series match Mercedes-Benz E-Class for tech?
BMW M5 Pure Metal – The Most Powerful M5 Ever Made [Video]
Comparative Review: BMW 520d vs Mercedes-Benz E220d (2016)
Interested in buying a Mercedes-Benz E-Class