According to a leak on a German insurance website, Mercedes-Benz is planning a powerful diesel model in its G-Class lineup. Here's what we know about the new G400d.
When we think of the Mercedes-Benz G-Class, the first thing that comes to mind is the monstrous G63, with its fiery 4.0-litre biturbo V8 petrol engine sourced from AMG. Few people know that there's also a sensible and capable G350d powered by a diesel engine. However, in comparison to its AMG sibling, the G350d lags behind in the performance stakes.
Information from a German insurance website has claimed that Mercedes-Benz is planning a potent diesel engine for its G-Class. Dubbed the G400, the insurance screenshot below also mentions how much power it makes.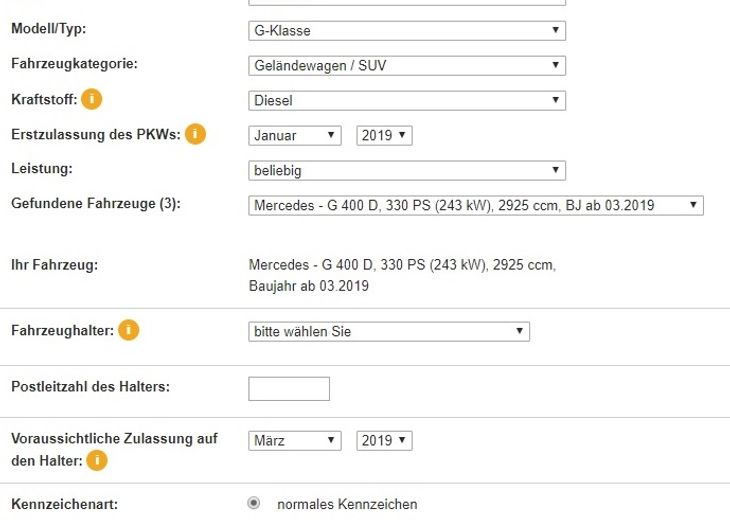 With a capacity of 2.9-litres and output of 243 kW, we can make an educated guess and claim this is the OM 656 inline 6-cylinder diesel. First seen in an S-Class in 2017, this engine is capable of 210-250 kW, with monstrous torque of between 600-700 Nm. Final torque figures for this G400d aren't known, but we can bet it'd be closer to 700 Nm, given the high-profile premium and luxury positioning of the G-Class.
We'll wait for the official reveal of the vehicle and then we should get some clarity on South African availability.
Further Reading
Brabus Unleashes Monster G-Class
New Mercedes-Benz G-Class Shown
Mercedes-AMG G63 Edition 1 (2019) Review