German tuner Manhart has gotten its hands on the Range Rover Velar SVAutobiography and given it even more power.
The Land Rover Range Rover Velar SVAutobiography Dynamic to give it the full title is one of our favourite vehicles that we've tested. Not only is it beautiful, but the cabin is a masterpiece and the performance even more so.
Probably the last thing it needed was more power, but German tuners Manhart have done just that. This is the Manhart SV600, named after how much power it now makes. Thanks to some software tweaks, the 5.0-litre supercharged V8 motor has gone from 405 kW/680 Nm to 447 kW and 750 Nm. Performance figures were not given, but the standard car is very quick at 4.3 seconds to 100 kph. Expect the Manhart SV600 to break the 4-second barrier and run to 300 kph.
One aspect of the Velar SVAutobiography we really liked was the exhaust note and Manhart has reworked the exhaust system to "enhance the soundtrack". Guess that means the note is near-illegal levels of loud! The bodywork has been given a light touch, with Manhart 23-inch wheels and retro-style decals.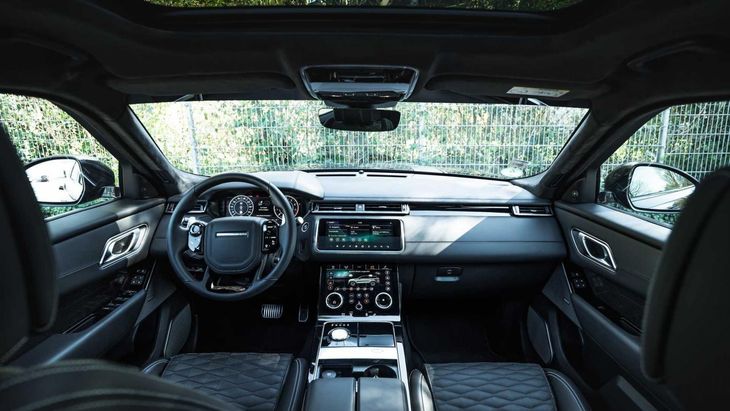 Further Reading
Range Rover Velar SVAutobiography (2019) Review
Range Rover Velar SVAutobiography (2019) Launch Review
Land Rover developing V8-engined Defender?
Range Rover Velar: 5 Cool Features